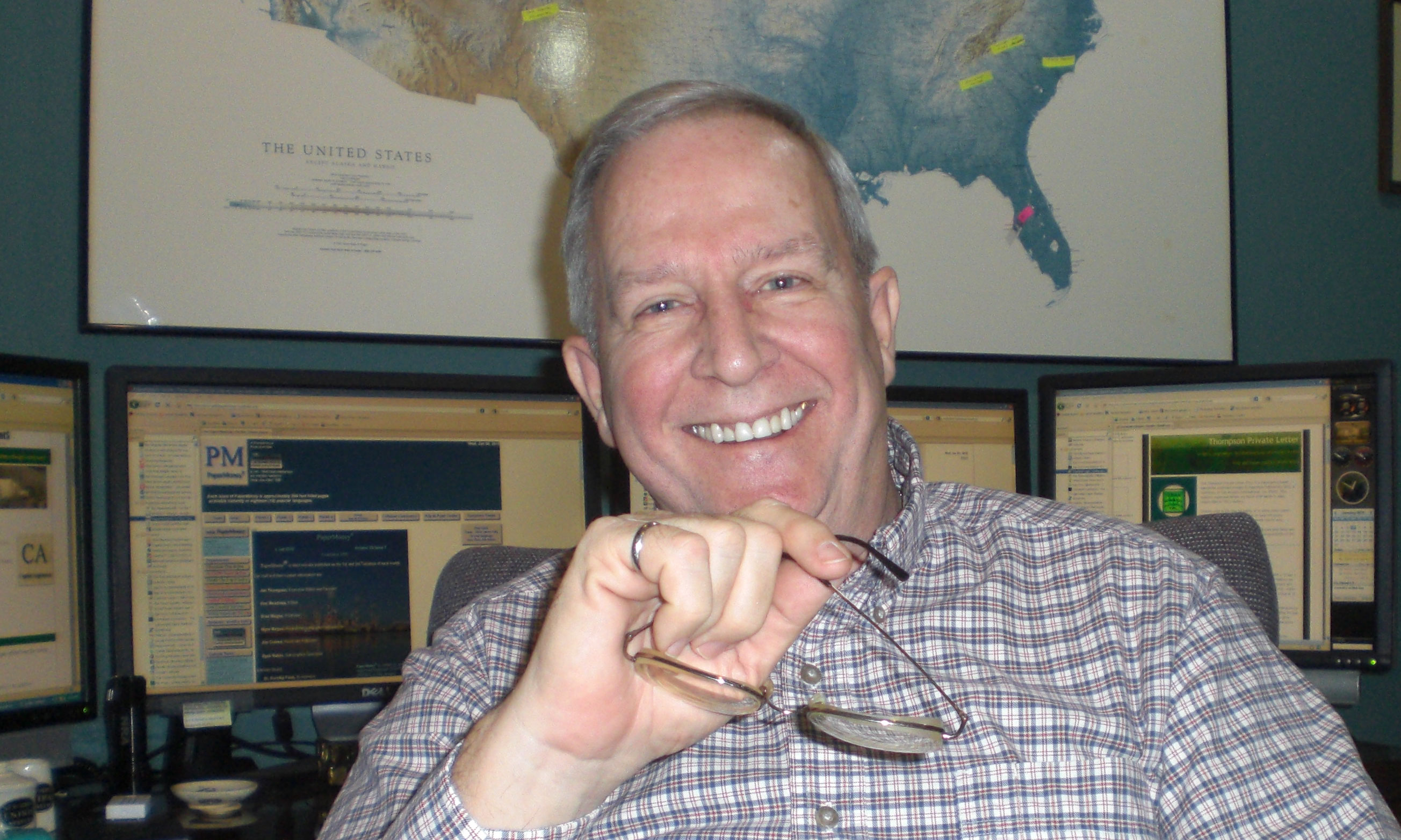 On 18 Sept 12, Rethink Robotics of Boston, Massachusetts, introduced an industrial robot named "Baxter." This is not just another industrial robot. Its power system and sensors will allow it to work in an uncaged environment alongside human beings. It can sense when an obstruction (such as a person) is close at hand and slow down or stop if the obstruction does not move. It is programmed simply by putting its arms through the motions you want it to replicate—no fancy programming required.
And it is cheap—about $22,000. Adjusted for inflation, this is close to the price of a personal computer in 1981. With this low cost and its capabilities, Baxter is nothing short of a revolution on the order of the PC and the Internet.
What can we do with Baxter in a pulp or paper mill? Suppose you installed a few Baxters around the wet end or the press section. Could they help install felts and wires, eliminating some dangerous human interactions? Heck, a Baxter is cheaper than most felts or wires.
****
Hear the news about the pulp and paper industry worldwide here first!

Listen to Pulp & Paper Radio InternationalTM regularly.
****
How about changing doctor blades? This is a dangerous job subjecting humans to possible hand injuries. Could Baxter handle the blades and eliminate humans interacting with them?
In the lab and in maintenance, many, many tasks might be better done by Baxter. Baxter just might bring back discrete testing in the lab. Could Baxter be trained to do the notorious ring crush test (used in linerboard and medium mills) exactly the same way, every time? If so, it could pay for itself in a day in some mills.
Baxter's heritage is the company iRobot which makes cleaning robots and so forth. The founder is Dr. Rodney Brooks who co-founded iRobot and was the Director of MIT's artificial intelligence laboratory. This is serious business.
Speaking of iRobot, I have been curious for a long time as to why labs, control rooms and other such locations in the mill do not already use these to clean the floors. These are serious tools and could go a long way towards helping with housekeeping.
****
Savvy advertisers read Advertising Arguments.
****
Likely the first generation of Baxter will be limited and a lightweight. But if it goes the way of the personal computer, it will soon be more robust, able to work in bad environments and experience an ever-falling price. Quicker than thirty years from now, the nominal age of the personal computer, you will have more Baxters than you have personal computers today.
Now, if you take Nip Impressions from last week, where we talked about the imminent arrival of RPAS (Remotely Piloted Aircraft Systems) and this column about Baxter, one can see in the very near future we will have paper mills which look very much different than today. Marry a second or third generation Baxter with a fourth or fifth generation RPAS, and we will be doing aerial jobs very safely and cheaply. Exciting times are ahead.
What jobs can you imagine for Baxter? This is the subject of our quiz this week. You may take it here.
For safety this week, we already alluded above to potential safety improvements with Baxter. Any time we can move a human away from a potential sharp object or a pinch point, it is a great day for safety.
Be safe and we will talk next week.