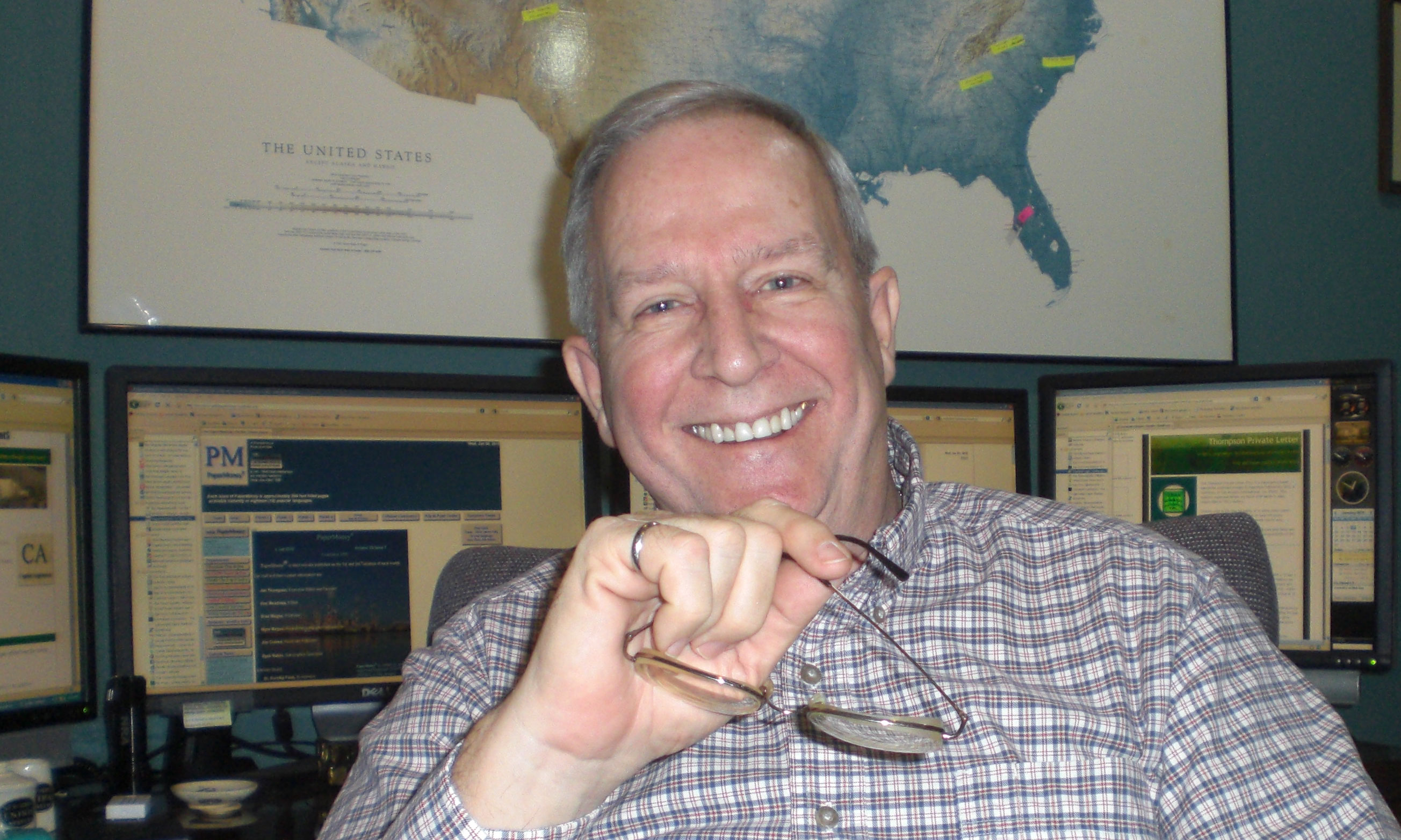 I have been studying RPAS (Remotely Piloted Aircraft Systems), the official name for drones, for some time now. I have written past Nip Impressions' columns on the subject.
RPAS are about to become the next PC or Internet in our world. According to the 2012 RPAS Yearbook, there are 10 classifications of tactical RPAS. They have a range of less than 1 to over 500 km. They have an altitude capability of 100 m to 14,000 m. Currently there are 1,378 different models of RPAS produced in the world. This is not individual unit counts, these are model or designs. Random statistics: 377 of these models are identified as originating in the US, 16 as Argentina, 3 in Latvia and so forth and so on.
****
Hear the news about the pulp and paper industry worldwide here first!

Listen to Pulp & Paper Radio InternationalTM regularly.
****
My recent epiphany, however, has been in the area of security. In all areas of life and business, we are going to have to rapidly adjust our thinking. Up to this point in time, security has meant protecting assets from threats approaching on the ground.
No longer.
Now threats can approach from say, coincidently, any elevation up to 14,000 meters. Security breaches from the air no longer are solely the pervue of the military or law enforcement. If you are interested in security, you are or soon will be interested in security from the air.
These systems are cheap. Some so cheap a person could rig one up with a firecracker for less than $100. For $10,000, someone with the intent could map all your equipment that is sitting outside in just a couple of hours--at night. They could sniff your stacks for analyses of gases. Your chip piles could be surveyed and samples grabbed. A sample could be pulled from your effluent ponds. This is not fantasy. It is here and now.
****
Savvy advertisers read Advertising Arguments.
****
This example is not a security breach, but take a look at it here. Scroll down and click on the Belmont University logo. This shows you the capability.
So, now, your mill can be "bombed" with a small explosive device. Or, again, an RPAS with night vision and other sensors can be flown into your mill to take a look around. You say these activities are illegal? Isn't protecting your assets from illegal activities what your guards and security devices already do? Only, up until now they have been protecting you from ground based threats. What makes this any different except right now you have no idea how to combat the problem?
This is truly a cutting edge idea. I am convinced the TSA (Transportation Security Administration) has not thought of this yet. I am not promoting violation of their systems. However, if I can think of this, those with evil intents probably already have as well. Here is what I mean. Walk into any airport and look at the security barriers. In almost all airports, they are designed to stop breaches at the ground level. Many have open passageways from about 10 feet in the air to the ceiling. There is absolutely nothing to prevent an RPAS from flying in there with a flash grenade or other explosive device.
But, I digress. What are you going to do about this? The first thing you will probably do is put up more security cameras, cameras aimed at the sky. You'll probably also require some of those to be night vision cameras. This will not completely protect you, but it is a start.
In our quiz this week, we will ask you for your ideas in combating this new threat. You may take it here.
For safety, RPAS will soon take over some high elevation inspections in your mill. This will reduce one source of safety risk.
Be safe and we will talk to you next week.