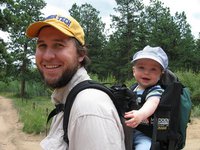 The office supply giant Staples is selling a new product line in its Canadian stores, Step Forward Paper. The "innovation" of Step Forward is that the bulk of its content, 80% in the current formulation, derives from straw pulp, rather than virgin or recycled tree fiber. Among the ironies: the product ships from India – which is a long, long way from Canada. In his 17 September column in Nip Impressions, Jim Thompson gives his take on straw pulp.

The fastest way to make straw pulp products economical is to convince consumers that paper derived from straw is "greener" and worthy of an eco-premium.
There are at least two problems with this reasoning. First, North America's pulp needs can be met with fiber from recycled materials and sustainably grown cellulose from non-straw sources. In Jim's column, he points out that modern straw mills are reinventing the wheel; straw pulp has a long and varied history. Major technological advances would have to take place before straw pulp would be a cost-leading source of quality fiber.
The second error in reasoning is the notion that wheat straw is inherently useless. The economy, and indeed the natural world, does not work under the principle of creating something with nothing. (I suppose the banking system, which creates money through lending, poses an exception to this rule.) Wheat straw is not a waste product. Wheat straw is an important source of nutrients in fields where wheat is grown. Removing the straw requires additional use of fertilizers, which are major contributors to water pollution worldwide.

Step Forward seems to be a solution in search of a problem, and a potential case of greenwashing to boot.
The reason why Step Forward and other marginally-at-best green products can reach the market with the buzz of ecological sensitivity is that in the absence of a carbon tax, markets cannot clearly send the proper signals. Eduardo Porter explains this principle clearly in a piece on gas taxes (You can read it here). While President Obama and environmental groups tout the benefits of fuel efficiency standards that will see new car fleets that double today's mileage by 2025, bringing U.S. gas taxes in line with other developed countries would have a similar result without introducing as many perverse incentives into the market. Taxing emissions would encourage consumers to demand more fuel-efficient new vehicles, while also raising the costs of keeping a gas-guzzler on the road or pocketing the fuel savings from a more efficient vehicle to spend on fuel for even more driving. In the current political climate, a carbon tax is simply not politically feasible. Hopefully, from my point of view, popular pressure will shift in a way in which both parties will see a need for systemic change. When that occurs, conservatives should see the benefit of using market mechanisms rather than command and control regulation.
As an industry fueled by a sustainable and renewable feedstock, pulp and paper companies will be well-positioned to compete in a world of sensible rules and informed consumers. The industry as a whole would do well to support system-level changes that move towards clear, consistent, and sensible tax and energy policies that promote sustainability. In such a world, gimmicks like Step Forward would be seen for what they often are: a step backward.
***
Travis holds a Ph.D. in public policy from the Lyndon B. Johson School of Public Affairs, University of Texas, Austin, Texas, USA. He resides in Golden, Colorado, USA.