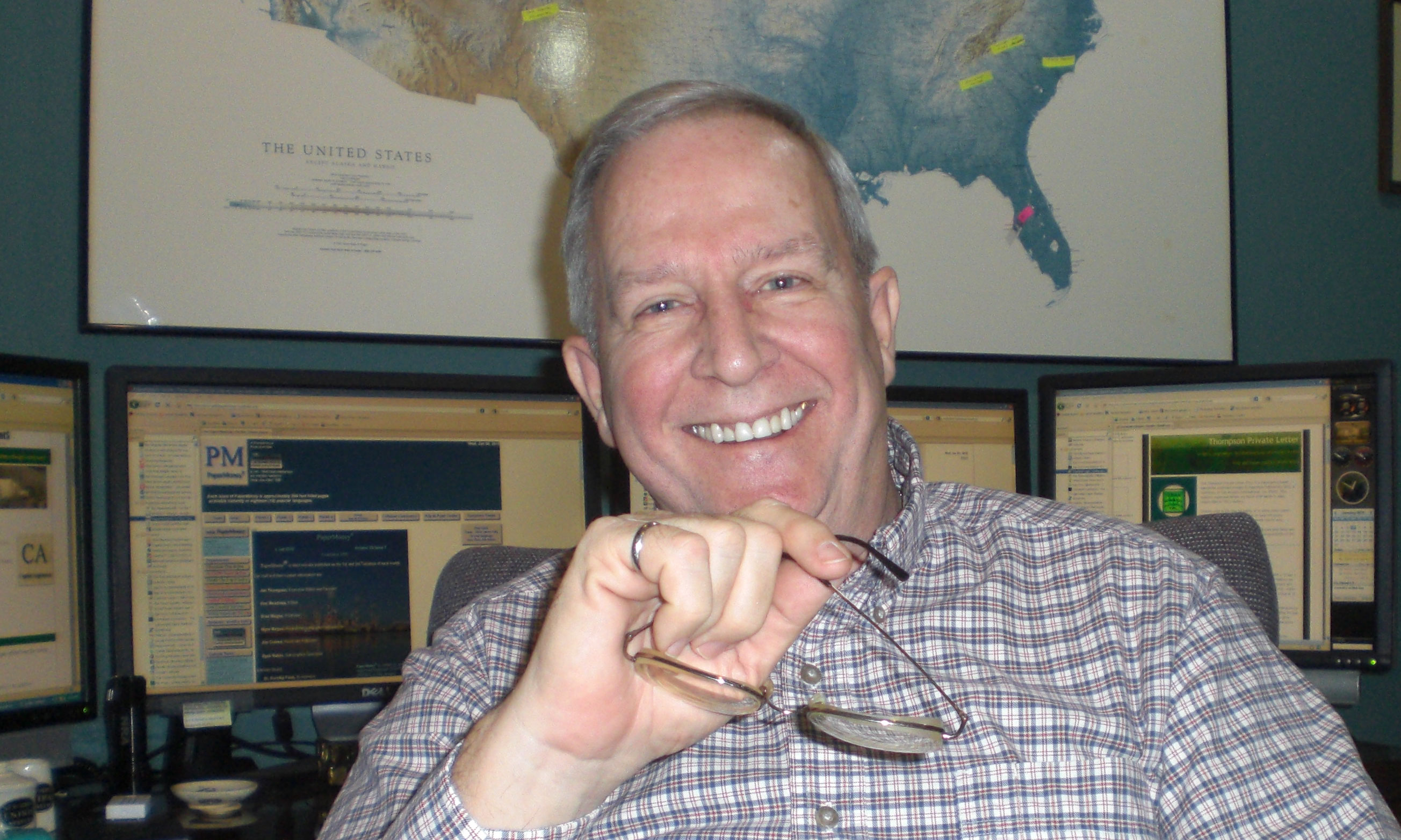 There is a new company in Winnipeg, Manitoba called Prairie Pulp & Paper, Inc. You would think it had come up with something new--pulp made from straw. I kid you not.
There used to be straw-based pulp mills all over the central United States. The oldest one I am aware of is the old Tama Paperboard in Tama, Iowa, a mill that reported to me long ago. If I remember correctly, this mill started production of straw pulp egg flats in 1871. They haven't used straw in decades.
****
Hear the news about the pulp and paper industry worldwide here first!

Listen to Pulp & Paper Radio InternationalTM regularly.
****
Another straw based mill I remember was in Terre Haute, Indiana. It was still using straw when I was a small boy. At about the same time, my parents were sponsoring a missionary in northeastern India, near the Nepal border. She came to our house one time and gave us a piece of paper made with straw and cow dung. It still had lumps in it.
Of course, what is so hilarious at this time, is all the environmental pundits who have suddenly jumped on the Prairie Pulp & Paper story exclaiming what a great idea this is. It only shows how shallow and lacking in research their efforts are.
However, there is a lesson from the environmentalists here for all of us. We are all guilty at one time or another of thinking when we first saw something was when it first came into being. Usually, these just end up being foolish and embarrassing mistakes. Other times they have more important consequences.
****
Savvy advertisers read Advertising Arguments.
****
I'll tell a story on myself. Sometime in the late 1950s I was in Dayton, Ohio with my dad. I saw a Hertz rental car logo. For a long time, I thought Hertz had been established then and there because that is where I first encountered them. Actually, its roots begin in September 1918 in Chicago, Illinois. I always remember that experience and try to apply it any time I encounter something I think is new.
There is an old saying, those who refuse to study history are doomed to repeat it. This applies to all walks of life, our hobbies, our careers and everything in between.
****
Do you feel like you are wearing too many hats? Click here.
****
There is a delicate balance between the old character in your mill who says, "We already tried that, it doesn't work" and the bright eyed fresh graduate who discovers something for the first time and thinks that is the first time anyone has seen it. Yes, the bad news is that sometimes it will require an effort on your part to find the truth that applies today in your company's situation. The attractiveness is that sometimes there is gold behind that search. You must do it.
But back to straw for a minute. Why do you think all those old straw mills went out of business or converted to some other fiber? Correct! It was no longer profitable. It will be interesting to see what happens to the Prairie Pulp and Paper folks. Maybe they have a new angle, who knows.
For the fun of it, do you know anything about straw pulp? We will give you a chance to share your wisdom here.
For safety this week, don't ignore old safety practices that work. Brush up on them and keep them in mind as you go about your daily tasks.
Be safe and we will talk next week.