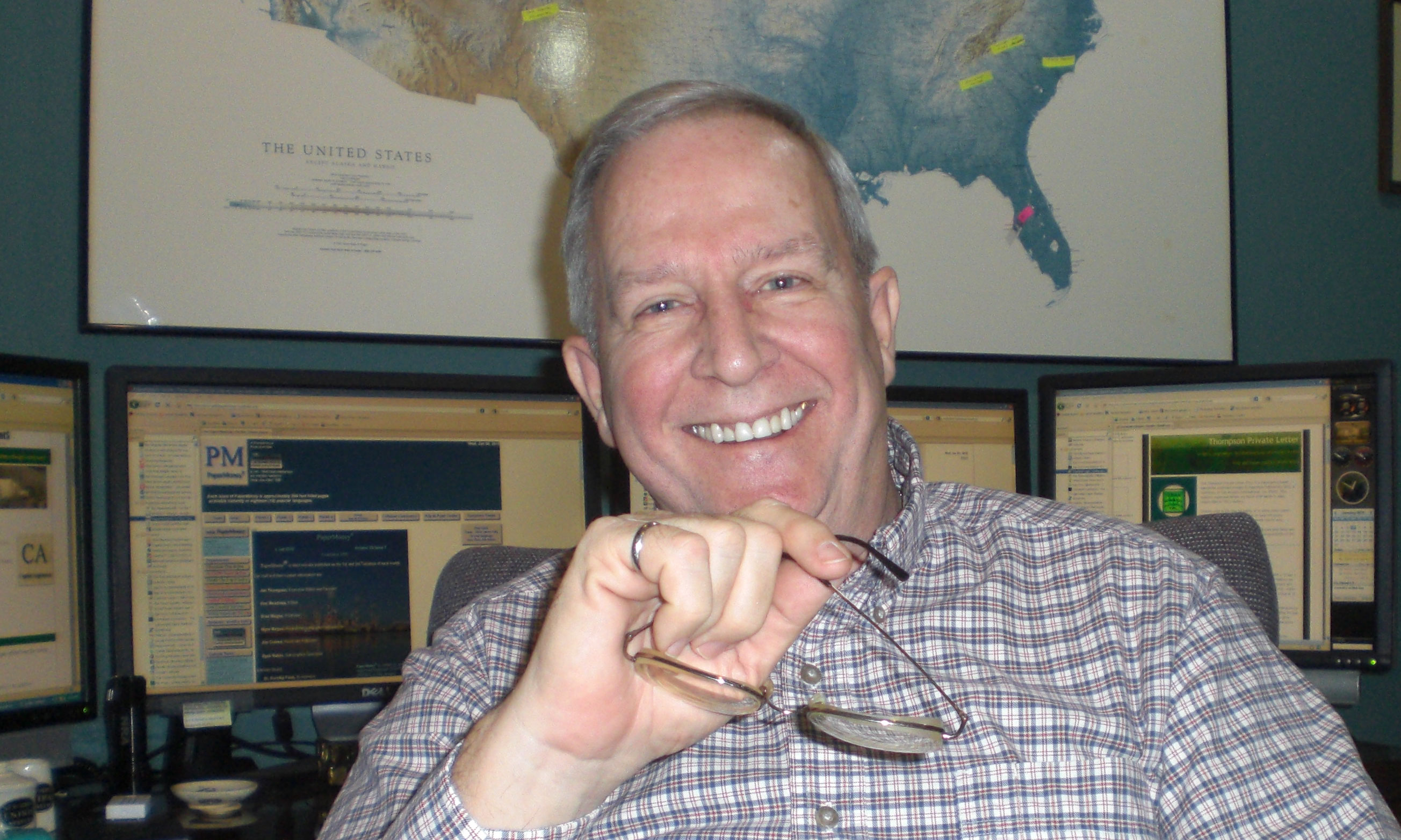 Perhaps it is because of the maturity of our industry, but one of my continual frustrations is what seems to be our permanent reactive stance to conditions in society in general. I have been associated with the pulp and paper industry for nearly as long as I have known of "Silicon Valley." If Silicon Valley had had the attitude we have, we would still be sending punch cards to a central computer center and talking in our cars with a conversation that starts like this, "How are you doin', good buddy? This here's the rubber duck." (You are dating yourself if you know what song that is from).
Now, I don't want to pick on our weekly quiz respondents, but when you are done reading this, go down to the "What do you think?" department below and see their comment responses to last week's question. And let me hasten to say, if they were not answering a casual quiz, I am sure they would be more definitive in their comments. However, their comments do serve as a proxy for how the leaders of our industry have behaved for at least the last forty years.
****
Hear the news about the pulp and paper industry worldwide here first!

Listen to Pulp & Paper Radio InternationalTM regularly. This coming Monday evening (13 Aug 12) we interview Hubert Bolduc, VP of Communications and Public Affairs for Cascades, in Montreal, Quebec. You can find the show here.

***
Are we at the end of the line on truly new product development (as opposed to product extension)? Have we found the most economical and efficient ways to make our existing products? I don't think so, but it often seems as those who hold the checkbooks do. Sometimes I think even the railroads are more innovative than we are--and that is saying something.
Businesses close to our business are innovative, but we fail to capture the profitability of this. Look at 3M--one of the most innovative companies on earth. They use lots of paper. Yet, mainline paper companies see their (3M's) business as a converting business. We are happy to make base paper for their products at the lowest possible margin imaginable, one that just keeps us in business, and let 3M take all the profits.
****
Savvy advertisers read Advertising Arguments.
****
It is not surprising the two most promising areas of paper and paperboard are tissue and packaging. The first reason they are most profitable is that they exist based on the basic material properties of cellulose and no one has found a way to replace them. The second, not a coincidence, is that the tissue and paperboard producers, by and large, own the converting operations, too.
Now, I said all that to say this. Our theme this month has been the coming problems with coal fired boilers. We even did a special on it on Pulp and Paper Radio International--the most listened to show we have done thus far. You can listen to it here.
We have come to the conclusion that coal fired boilers are soon to be as extinct as the dodo bird. This condition in and of itself will require much discussion and planning. However, as we are studying this, we are seeing a movement to eliminate oil in all its forms. There has already been a "canary in the coal mine" (pardon the pun) indicator in this area--it has been the banning of plastic grocery bags by a number of municipalities.
****
Do you feel like you are wearing too many hats? Click here.
****
So, armed with this information, do any of you see an opportunity for the pulp and paper industry? I'll give you ten seconds....
Have you thought about the products made by Newell Rubbermaid and Tupperware? Are these not containers? Are they not largely made of petroleum derived plastics? Why can't we, the pulp and paper industry, make cellulose substitutes for these? Does anyone have the guts to jump into these businesses and claim the cellulose versions for their own, or are we going to be content to just supply base stock to Newell Rubbermaid and Tupperware? One way to jump in to this business would be to just outright buy one of these two companies and convert them to cellulose over time. It would be nice for once for our industry to get there about the time the consumer does, for the consumer will get there. The environmental advocates will drive the consumer to believing plastic containers are uncool. We should be standing there, products in hand, when these advocates drive the consumers into our arms.
What do you think of our industry? Is it reactive or proactive? You can take our quiz here.
For safety this week, we know being proactive is how we prevent accidents. Don't forget it.
Be safe and we will talk next week.