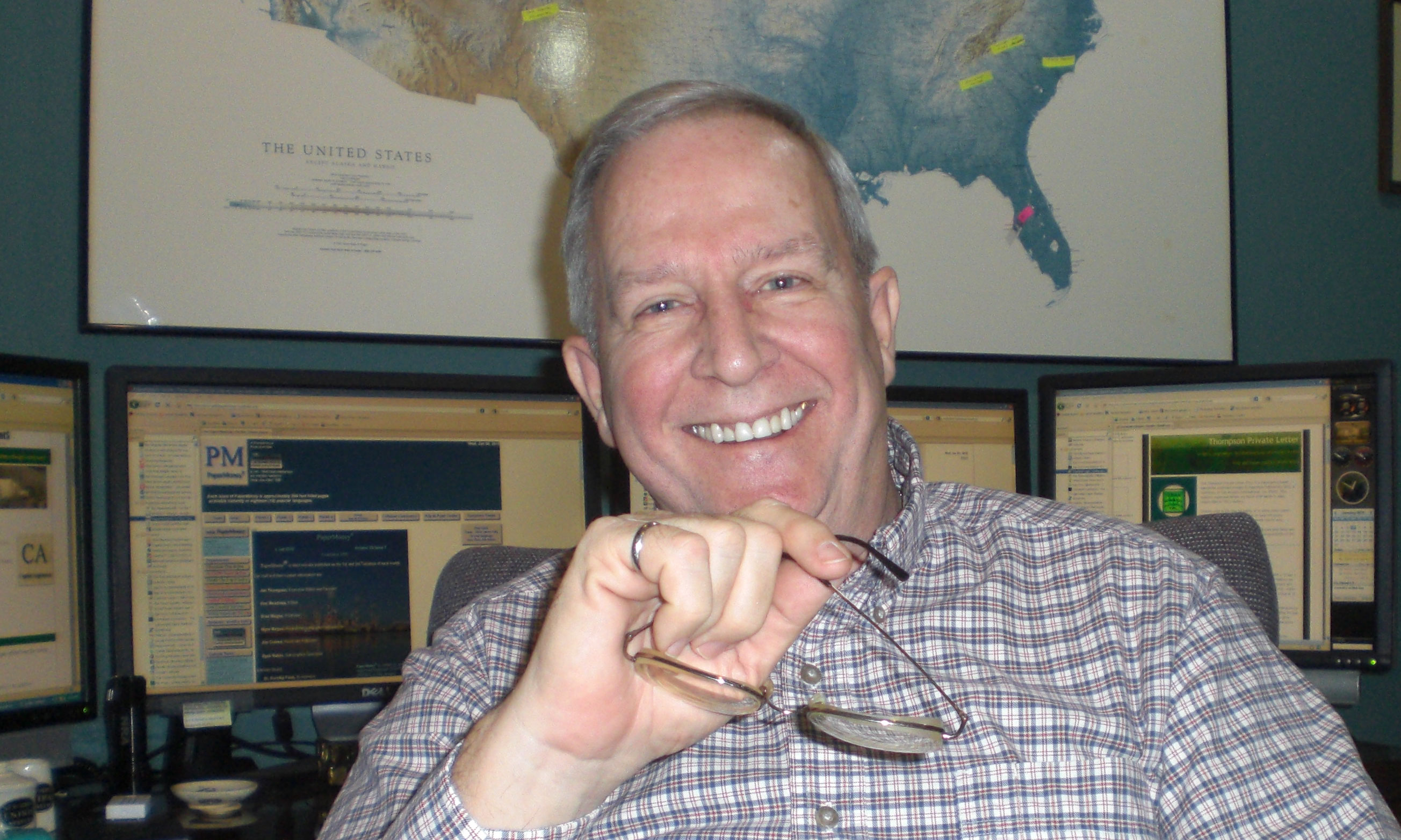 As we reported on P & PRI this past Monday evening, on this past Sunday, in the city of Nantong, on the China coast, something interesting happened. There was a fairly violent riot about a pipe, a wastewater pipe proposed to be constructed from an OJI papermill out into the ocean.

According to news reports, local government offices were broken into and things were smashed up. The authorities responsible for approving the wastewater pipe blinked and backed down.

Put this together with the new independent forestry verification program in Indonesia, and one finds the eastern world rapidly moving towards world class environmental standards. Which takes away an old defense put forward by the western industry, namely China (and others) don't have to play by the same rules we do.

****

Hear the news about the pulp and paper industry worldwide here first!


Listen to Pulp & Paper Radio InternationalTM regularly. It is located here.


***

In essence, the environment advocates have unwittingly been the partner of the first world pulp and paper industry in this endeavor, for whether they are right or wrong, bringing attention and forcing Indonesians, Chinese, and others to play by the first world rules means they are helping level the playing field. How ironic.

Of course, this is not to say I agree with their tactics, approach, or conclusions. I am merely pointing out they are making sure we all have the same burdens to bear. Some solace in that!

****

Savvy advertisers read Advertising Arguments.

****

However, something else is coming in this area, and it is going to affect us all. I have predicted it will start in the West (you would have already read it if you subscribed to the Thompson Private Letter), but move to other places rapidly. It is this. Your next environmental challenge is going to be to prove that none of your products are made using coal as an energy source. Some niche players, such as Mohawk Papers, here in the United States, have been dancing around the edges of this, publicizing they buy electricity from renewable resources (a move important to their customer base). But it is going to affect us all.

The Sierra Club already has an initiative called "Beyond Coal." If you haven't, just Google "Beyond Coal" and see what comes up. If you have been asleep at the switch on this one, you will be shocked.

For pulp and paper mills with modern recovery boilers and hog fuel boilers there is not too much to worry about in the short term (although I expect when they conquer coal, they will come after your hog fuel boiler, but that may be a decade away). If you are near a major natural gas pipeline, you may be in good shape (count on an industrial natural gas line to cost you about USD 1 million per mile, we've done the study) if it is close. If these conditions do not exist, you may have problems.

****

Do you feel like you are wearing too many hats? Click here.

****

Bottom line, there is always something coming at us to disrupt our business. The pulp and paper industry has a dismal record of getting out in front of these issues and steering them in a direction advantageous to the industry. Our consulting arm has been working on this for a long time. Hopefully, this time, you will heed the warnings.

So, tell us how you react to the news about coal. You can take the quiz here.

For safety this week, remember any energy source is especially dangerous. Make discussing the special safety requirements of these sources your next safety meeting topic.

Be safe and we will talk next week.






Greenpeace put a banner on the KFC headquarters in Louisville, Kentucky a few weeks ago claiming KFC is using packaging that contains rainforest fiber. They were able to mobilize 28,000 to send emails to KFC within about 5 hours. Perhaps you would like to sign our petition below.