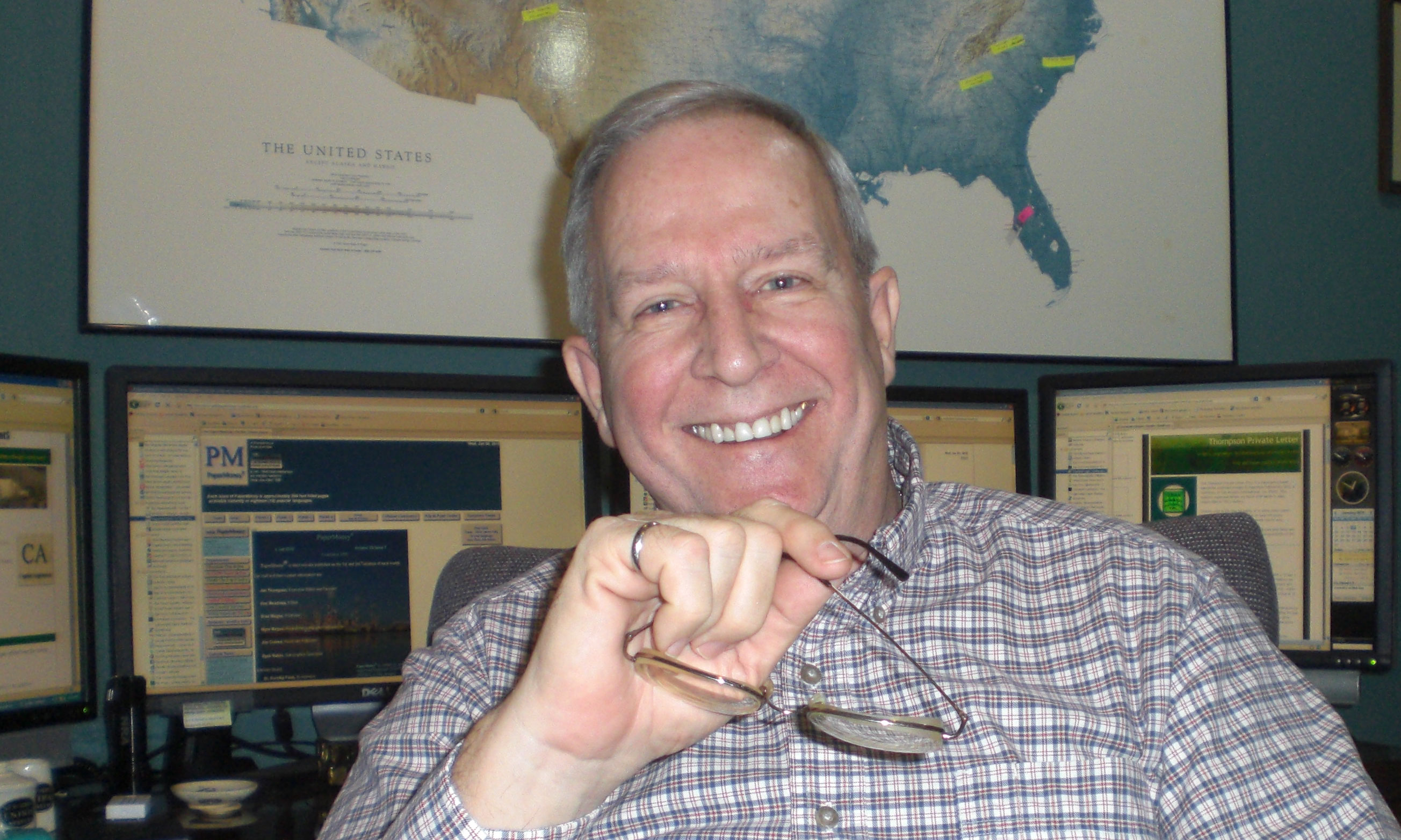 No, this is not a political column. Rupert Murdoch is indeed the Chairman of News Corp (disclosure — my wife owns stock in News Corp) but this column is not about the matters that normally get News Corp and its subsidiary, Fox News, in the papers. It is about a recent decision of Mr. Murdoch's and what it says for us, here, trying to excel in our industry.

Mr. Murdoch recently decided it might be a good idea to split News Corp into two divisions — publishing and entertainment. This has caused the stock to soar, at least from recent levels (long term stockholders are just getting back to 2007 levels). But here is the headline for this column: apparently Mr. Murdoch only recently, in the past few months, decided that newspapers and magazines are on a real, long term, decline!

Regardless of his politics, Mr. Murdoch is a brilliant business person. I think we can all agree on that. So how could he have been so blind as to stick with print media for so long? It comes from his background. He inherited newspapers from his father nearly sixty years ago. Newspapers were the source of his family's fortune. The nearly twenty years we have seen newsprint decline, on this side of the industry, was something that Mr. Murdoch simply couldn't accept. Indeed, he was incapable of accepting it.

****

The first news about the pulp and paper industry worldwide.


Listen to Pulp & Paper Radio InternationalTM regularly. It is located here.


****

He was like bankers I have talked with in New York. I was telling them newspapers were on a decline in the 1990s. However, they typically lived in Connecticut and rode a train to work in the morning. They could not imagine not reading the Wall Street Journal on the ride into town each day. They thought they were the "normal" person, because all the people they were in contact with each day did the same thing (They don't have to do this any longer. I recently bought a Kindle. On 3 July, while my wife was driving to visit relatives, I was sitting in the passenger seat. As we drove down the road at 70 miles per hour, I downloaded and read the current issue of Financial Times).

However, the point I am trying to make this week is not about Mr. Murdoch or even about newspapers. It is about the blinders we often wear, and often wear subconsciously. I have had the privilege for forty years to work on all sides of this industry — production, supplier, consultant, academia. It is because of this broad background I like to think I have lost most of the blinders. However, when I talk to a person who has worked in one area, makes no difference — academia, consultant, supplier or production — I marvel at the often incorrect viewpoints of general subjects affecting the business we are all in together.

Most are as blind as Rupert Murdoch. They have not a clue as to the motivations of their fellow toilers in the business. Because they can't see things from the other side, they make mistakes, serious mistakes, like the one outlined in this column.

****

Savvy advertisers read Advertising Arguments.

****

Being in the consulting and publishing business ourselves, we see these often, because as a company, we look at all sides of the business. One of the simplest errors we see, and it is expressed toward us as well as others, is that people think we are in this business for our health, not profit. Or they think we should charge the "big prices" to someone else, not them, for they are special in some way. And indeed there are those that are special in some way, those who have been loyal and come back to us time and time again to employ our resources (disclosure: this example is not a veiled comment to any one or any entity, it just happens to be one I see all the time and is a good example to illustrate the points here).

****

Pulp & Paper Radio International Special Show. Housekeeping, Episode 3: What is that smell? We'll interview Linda Robertson live about the odors in pulp and paper mills, what they indicate and what should be done about them. Thursday, 26 July 2012, 15:00 USEDT. Or listen to the podcast later.

****

Accept as a given that you have blinders on when it comes to certain aspects of the business, aspects that are vital to your economic future. Do your best to question these. But first, make sure you are aware of them — use your resources, including all the Paperitalo Publications and me — to check your assumptions. Don't make a Rupert Murdoch mistake. And, please take our survey on the subject here.


For safety this week, blinders and assumptions are usually behind every accident. If you ignore this column for the rest of your business, at least apply it to your safety program.

Be safe and we will talk next week.






Greenpeace put a banner on the KFC headquarters in Louisville, Kentucky a few weeks ago claiming KFC is using packaging that contains rainforest fiber. They were able to mobilize 28,000 to send emails to KFC within about 5 hours. Perhaps you would like to sign our petition below.