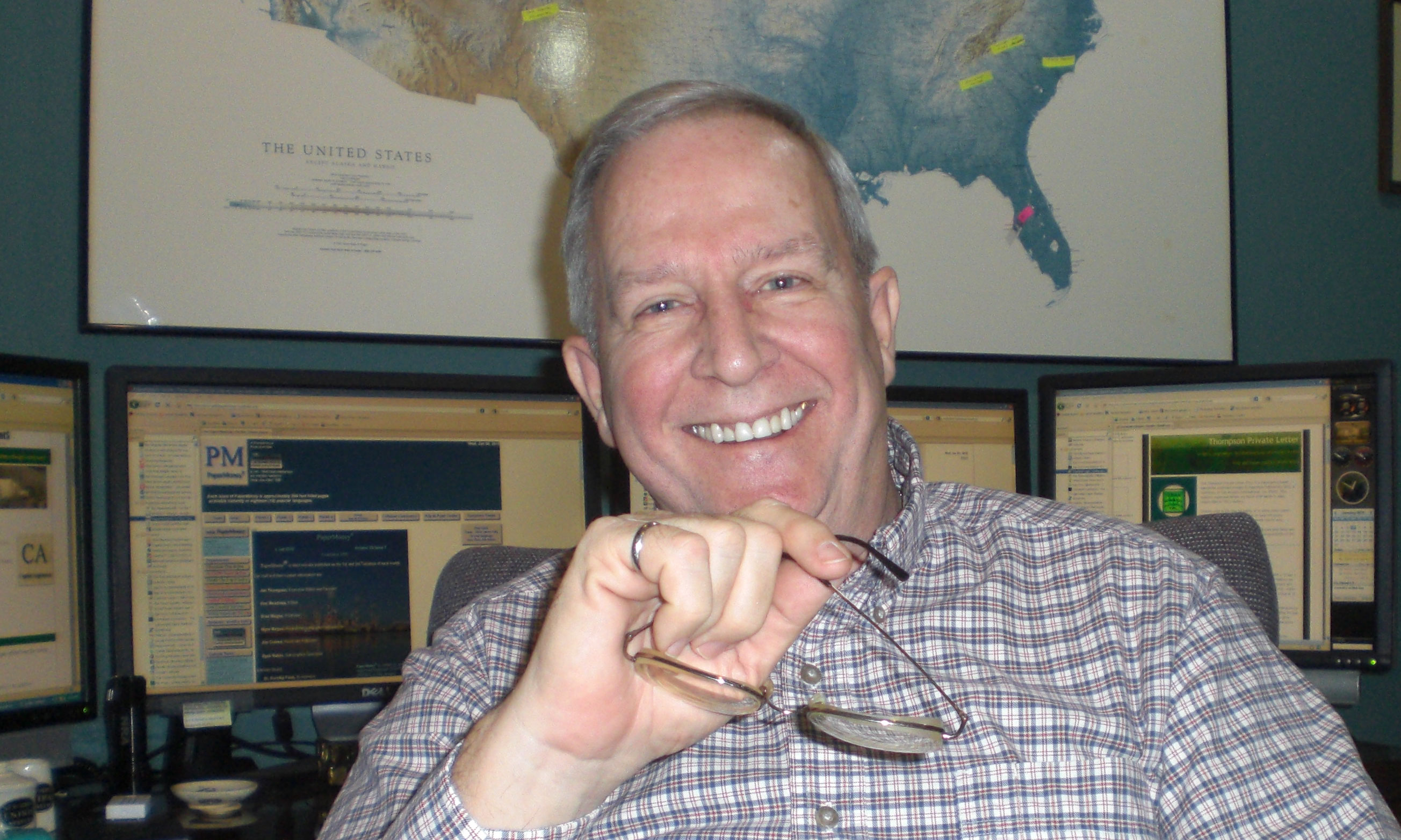 A recent discussion with an old friend prompted this column. I hope I can come up with a solution that will be outlined here by the time I finish writing, but this may be one where you readers need to help me out. It is a very tough situation.

In the conversation, the friend mentioned a third person, a person for whom my friend obviously has a great deal of respect, from the nature of their comments. I was polite and acknowledged the comments, and said nothing, as the third person, at this point is fairly harmless to my friend and myself. However, I worked around this third person, closely, for a number of years and certainly have a much lower opinion of them than my friend does. This person was/is (I assume still is) a slacker of extraordinary laziness. In fact, in the facility where they work, the guessing game amongst the worker bees there was trying to figure out what this person did all day. Their own boss was even clueless to how useless this person was.

Every organization has cheats, lazy, and incompetent people. OK, I know that sounds like I am very down on my fellow humans, but it is true. If your organization is bigger than five people, you have this element. Sadly, I have found a preponderance of these types in non-profits, both within and outside our industry. They seem to migrate there, for the productivity and honesty standards seem to be much lower in those environments.

You know some of these people, but the question of the day is, "How do you ferret them out and get rid of them?"

****

Advertisement: Listen to the most popular episode of Pulp and Paper Radio International ever recorded: Housekeeping, Episode 2: Changing the Culture. You can listen to the archive here.

Listen to Pulp and Paper Radio International's "Nips" each Monday at 22:00 US EDT (02:00 UTC 22 May 12) or download later. Make a habit of tuning in or downloading later. Go to www.tinyurl.com/pandpri.


****

Your suspicions should be aroused when someone is out-of-their way extraordinarily nice to you. I am not talking about normal civility and courtesy. I am talking about over the top. Such a person is probably hiding something.

In some cases, it is better off to leave well enough alone. Yes, they are serving as a demoralizer for the productive people, and they are cheating the organization out of an honest day's work (or worse) but the potential lawsuit, if the termination is not handled properly, is not worth the effort.

One way that certainly does not work, unless you are willing to destroy your leadership effectiveness, is to go around behind their back looking for snitches that will tell on them. That will not only destroy you, it may destroy the entire enterprise, as your team resorts to being high schoolers again and your own reputation is destroyed.

There is only one way to deal with this that I have seen work over the long term. It will take a lot of energy and management dexterity on your part, but it does work. Confront them with what they will think are unreasonable demands. Wear them out. It may take months, but they will run screaming from the building eventually.

Examples. Call them up at home and ask them to be in at 7 o'clock the next morning to do some task. The task has to be legitimate, the task has to be in a public area (so you don't end up being accused of doing something for which you can be arrested). Call a staff meeting on Saturday morning (a staff meeting that would naturally include this person). Generally, set up some tasks that are outside this person's comfort zone either in time, space, or execution. Do this until they quit.

I had a boss one time who was suspicious of the integrity of a purchasing agent. He couldn't quite get the goods on the guy, but there was enough smoke to suggest there probably was some fire. HR told him he couldn't fire this person without cause and that, additionally, the person was of an age that he was in a protected category. It just so happened my boss was looking for a secretary at the time. He made this purchasing agent his secretary. It took about two weeks for the ex-purchasing agent to run screaming from the building. He never looked back. Problem solved.

What do you think? We are interested in how you handle such problems. Please take our weekly quiz here.

For safety this week, sometimes these slackers are so bad, they cheat on safety. If that is the case, you have your out, for many good reasons.

Be safe and we will talk next week.



Greenpeace put a banner on the KFC headquarters in Louisville, Kentucky yesterday claiming KFC is using packaging that contains rainforest fiber. They were able to mobilize 28,000 to send emails to KFC within about 5 hours. Perhaps you would like to sign our petition below.