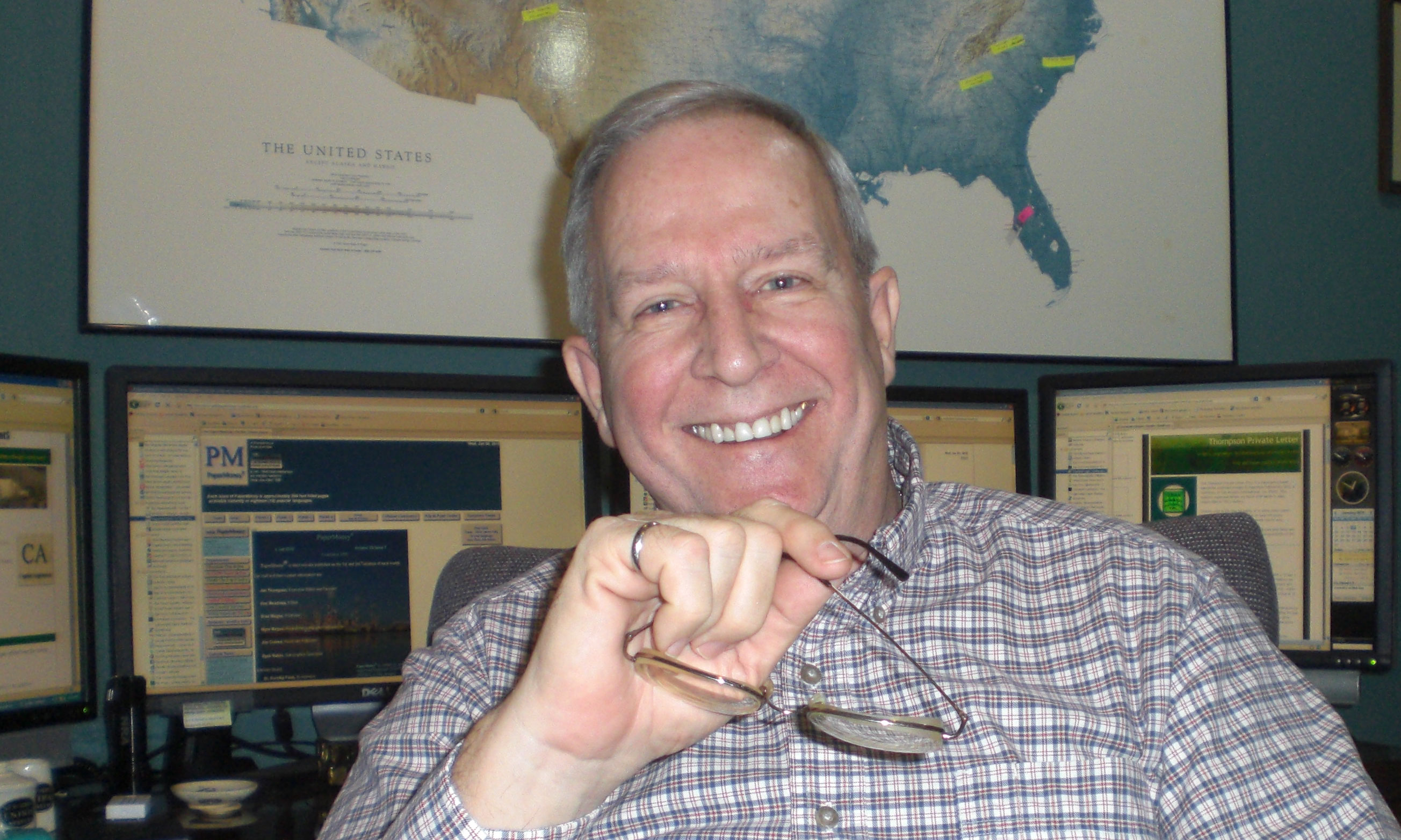 Often, when visiting mills, people want to engage me in conversations about the latest and greatest capital program. A couple of million here, a few hundred thousand there, and it will solve all their problems, or so they think. Of course, if that were true, every mill in the world would be running in a most exemplary fashion.
The first thing I often ask is this: "Are you running all the assets you have at their optimum efficiency and maximum capacity?" Of course, the answer is most often, "No." Further, when I go out and look at these existing assets, the housekeeping is atrocious and the maintenance is marginal.
Don't ask for something new until you prove you can take care of what you have. It is like children and toys—you don't get new ones until you can take care of the one you have. In fact, I'll cut children more slack than I will adults—they are still learning.
Today, some of the brilliant MBAs who run our businesses seem more interested in installing capital equipment than spending money on maintenance. I have even heard of mills where the word "maintenance" is banned. The terminology has been changed to "sustainable reliability" or something as equally ridiculous.
****
Advertisement: Listen to the most popular episode of Pulp and Paper Radio International ever recorded: Housekeeping, Episode 2: Changing the Culture. You can listen to the archive here.
Pulp and Paper Radio International starts its weekly show 21 May 2012 at 22:00 US EDT (02:00 UTC 22 May 12). Make a habit of tuning in or downloading later. Go to www.tinyurl.com/pandpri.

****
Spend smart money on maintenance. Strive to have the denominator in your ROI calculation to be zero. I would much rather have cost components to my P & L of maintenance rather than a hefty depreciation component. Of course, it is obvious why these "leaders" want this the other way around—depreciation and amortization are not in the cash flow stream, maintenance costs are. Allows them to brag about high EBITDA (Earnings Before Interest, Taxes, Depreciation and Amortization). The term "EBITDA" should be banned if you ask me.
As you regular readers know, we have declared this the Year of Housekeeping. We are starting to make some traction with this idea. Our Housekeeping Episodes on Pulp and Paper Radio International have been listened to hundreds of times around the world. When I go into mills, people are talking about housekeeping—voluntarily.
By the way, if you want to know who is lying about housekeeping, go to their website and look at the "photo shopped" aerial views of their mills. Then go to Google Earth and see what the mill really looks like. Liars know what their mill appearance should be, they are just too lazy or incompetent to make it happen.
Keeping your existing assets at peak performance, well maintained, and clean is the mark of a successful site executive. Further, it is worth noting, we are not just talking about the assets the public can see from the highway, we are talking about the deepest, darkest, nooks and crannies in your mill. When an investor calls me in to assess an asset for them, the very first place I asked to be taken is to the water intake pumps, be they at wells, a river, or some sort of other body of water. I can usually tell how well you maintain your entire mill by looking at these. Water pumps are out of sight and out of mind until they break down. If you are maintaining these, most likely you are maintaining the entire mill. Of course, now I will have to come up with a new metric, since I have told you about this one.
Capital should be showered on the deserving (if they are in stable or growing markets). The deserving maintain their existing assets like a teenager with their first car—during their first week of ownership ( or, these days, an eight year old with their first Wii) . Don't talk to me about more until you have maxed out what you have. Take our quiz on this subject here.

Old assets can be run safely, too--if they are well maintained.
Be safe and we will talk next week.
Want to see the column earlier on Thursday? Follow me on twitter here. They are usually posted around noon US Eastern Time.