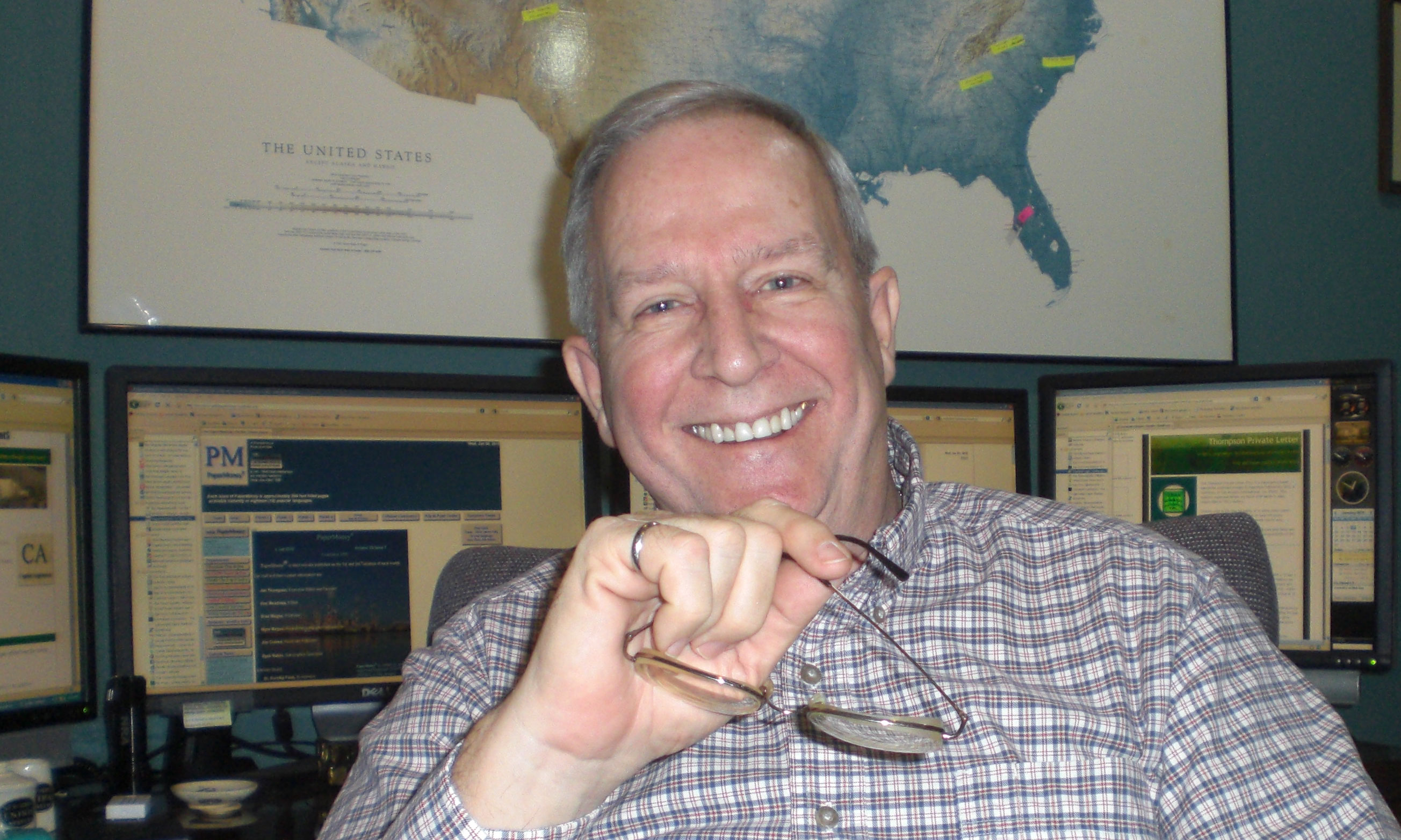 I was meeting with some engineers in a mill a few days ago and they were talking about sources of technology, especially chemistry. The general lament was that chemical sales people are not particularly helpful.
No kidding.
Let's look at it from your sales rep's perspective, and I don't care what they sell or service in your mill (let me not be accused of picking on the poor chemical sales people). Like most matters, the issue is to look at it from the other person's perspective.
When your suppliers, tech service or sales, are sent forth to serve your mill, do you think they are sent there without instructions? I don't think so, either. In fact, they have two specific sets of instructions: (1) sell the heck out of whatever they sell and (2) don't give any advice outside their area of expertise that could cause a liability (read: lawsuit) for their company.
****
Advertisement: Listen to the most popular episode of Pulp and Paper Radio International ever recorded: Housekeeping, Episode 2: Changing the Culture. You can listen to the archive here.
****
These people do not come into your facility as an open book. They have objectives and they have bounds. Don't be surprised when they stay within them.
In fact, last year, I had an experience that was downright amazing when I hired a technician from a well known major equipment manufacturer to supervise the tear down and rebuild of some precision mechanical equipment.
The technician showed up at the time and place required. So far, so good. However, when we started disassembling the equipment and began to take some critical measurements, the problems became apparent. This technical expert was not allowed to pick up a micrometer and take measurements. I called their boss. The technical expert was not "micrometer qualified" and was not allowed to take measurements. As you can imagine, I ran them off quite quickly. We did the work ourselves.
****
Advertisement: Check out a Consultant Connection Member (or become one yourself) here.
****

The world today is one where everyone is short handed, or at least uses this as an excuse. Additionally, it is a litigious world, one where everyone sticks closely to their expertise and gives guarded answers even when within their field. There is no free lunch.
Taken a step further, I have even been in mills within one company who do not share with other mills in their company. The logic--they are in declining grades and they know one of these days the company is going to have to cut a mill. Why help out your internal competitor? The game is to be the last one standing.
Where do you find expertise? We ask an open-ended question in this week's survey. You can take it here.

And, of course, safety is an issue with outsiders. You need to keep them safe and they need to keep you safe by telling you the hazards of their products and services. Start every meeting with a safety talk.
Be safe and we will talk next week.
Want to see the column earlier on Thursday? Follow me on twitter here. They are usually posted around noon US Eastern Time.