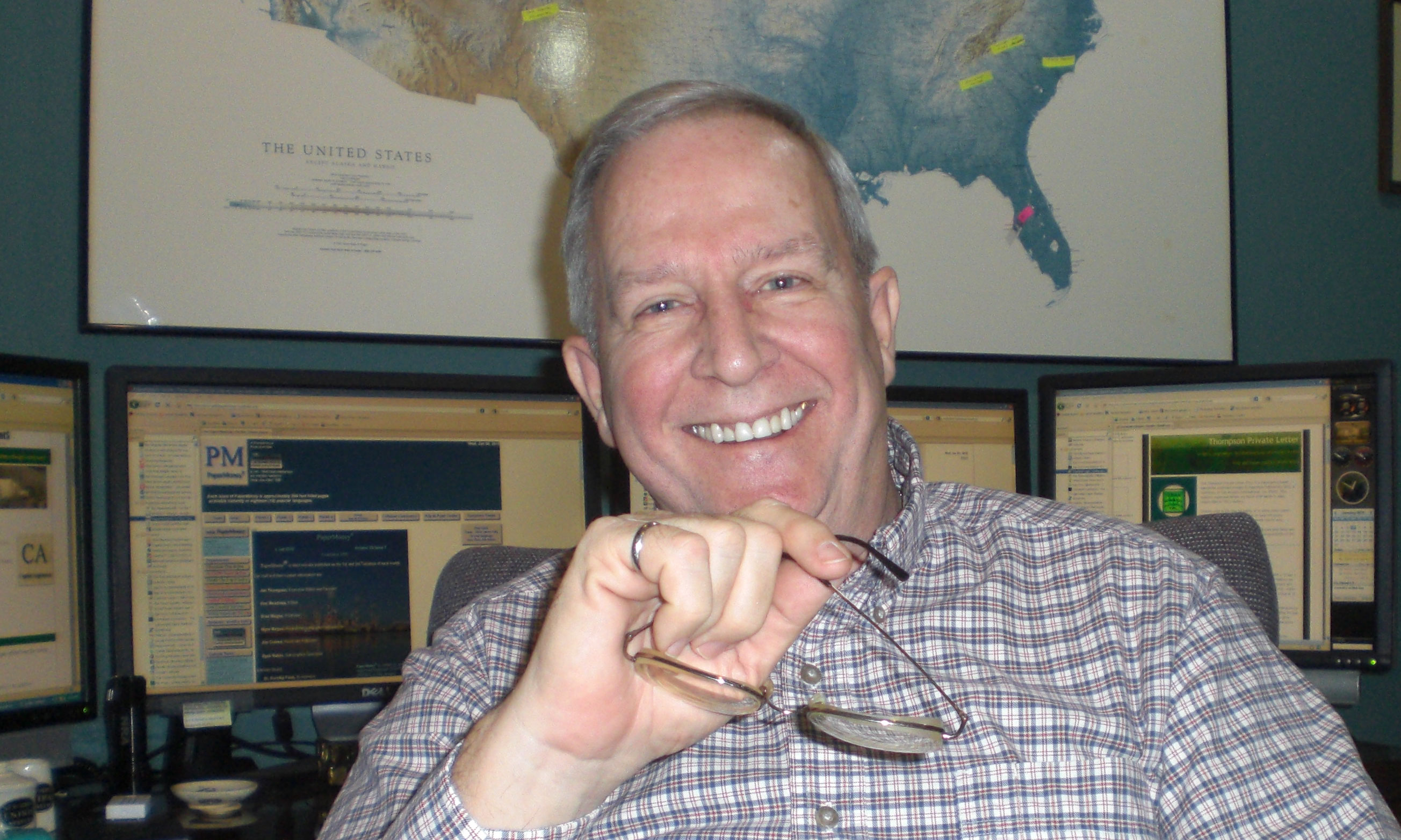 Sometimes the way to save energy costs are staring us in the face, we just don't see them.
Suppose you find yourself in an old mill with little capital. This mill buys a portion of its electricity and it has a peak demand charge for certain hours of the day. Likely,this mill is pumping fresh water from either a river or deep wells (the ideas I'll express here are not so important if it is delivered under pressure via a utility). Further, you are already at the best known technology level for reducing water usage, but you still need lots of water.
Lifting this water to the mill takes energy, lots of it. If the mill is lifting water 24 hours per day, sometimes the cost to run the pumps is lower than other times.
Again, a solution to this problem may be staring you in the face.
****
Advertisement: Listen to the most popular episode of Pulp and Paper Radio International ever recorded: Housekeeping, Episode 2: Changing the Culture. You can listen to the archive here.
****

If you have old tankage, or abandon vessels or chests that can be used as tanks, with a bit of piping you may be able to lift water when electricity is cheap. Then, store it in the tanks or chests and pull from there for your process needs. You'll have to do the calculations, but if conditions align themselves, and they do in many mills, this will be a money saver. Another advantage to this system is that you can use this storage, if there is enough dwell time, to raise the temperature of the water a bit for free.
If I did not have some old tanks, and I calculated there was some money to be saved if I did, then I would go look for some used fiberglass tanks. If I had a mezzanine that could take the load, I would place them on the mezzanine and just maybe be able to let gravity bring the water to the point where it is needed in the process. Additionally, mezzanines are hot, so I pick up some more energy.
Further, if my boss did not think I was crazy by now, I would push the envelope just a bit further (I would trial this before I adopted the idea wholesale). Here is how I would do it. I would see if I could capture the hood vent air and find a way to bubble it through my water tanks. If I am using fiberglass tanks on a mezzanine, this air might not be so far away. Think of this, if one could do this, one could not only pick up the heat, but also some of the moisture in this air. As a thought experiment, it seems to make sense.
In any case, it will take careful calculations on energy usage, relative humidity, pressure needs and so forth, but this is a least worth an engineering investigation.
We are going to give you a week off from quizzes this week.
For safety, think about water and electricity. Keep them separate. They don't mix well!
Be safe and we will talk next week.
PS: We still need signatures on our petition--please check it out here.

Thanks for supporting us for the last 10 years and helping us to make Nip Impressions and PaperMoney the top websites in the industry—we are grateful for your loyalty!
Want to see the column earlier on Thursday? Follow me on twitter here. They are usually posted around noon US Eastern Time.