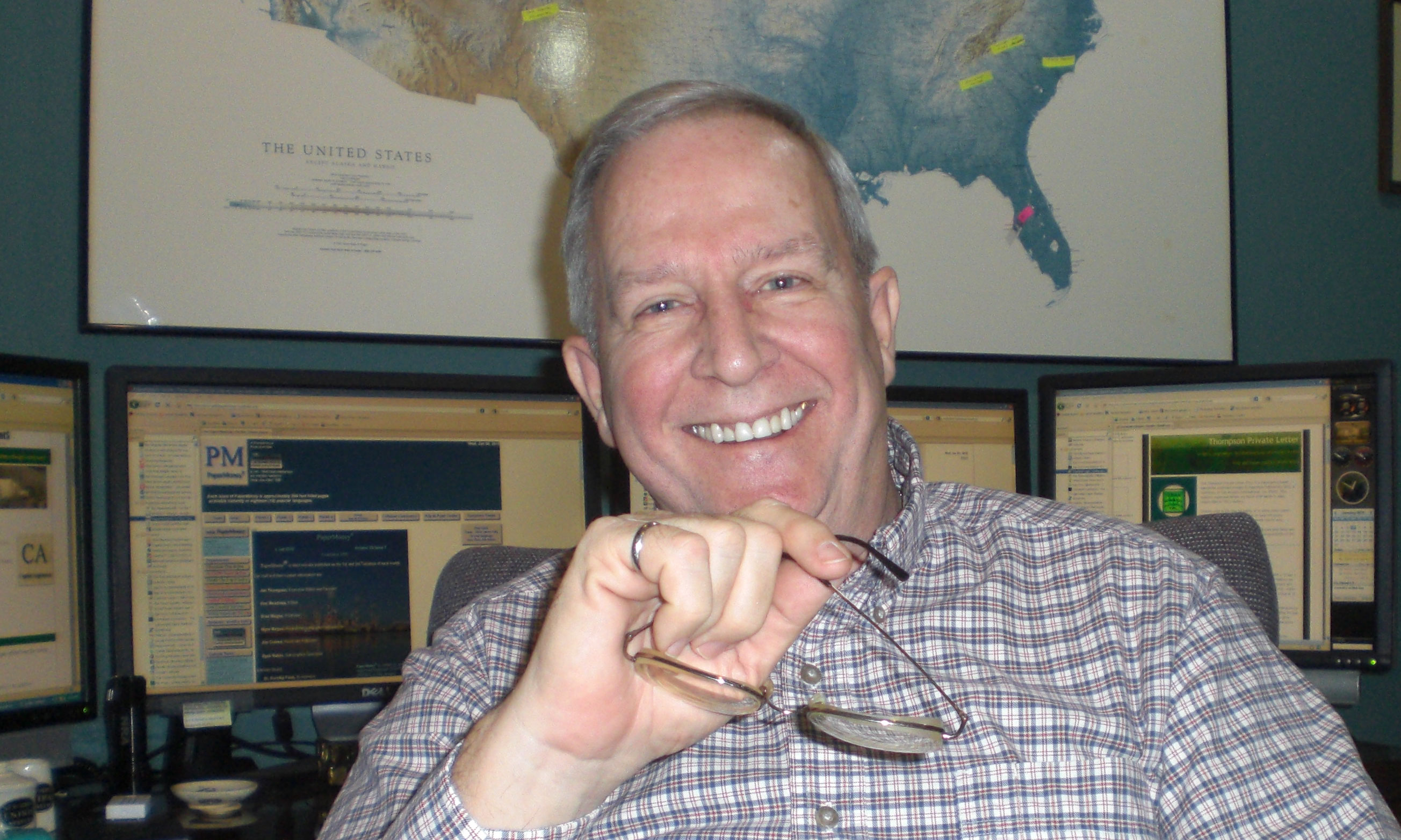 Do me a favor. Google "pulp and paper pollution." Then, when Google opens up, click on the word "images" at the top. Look at the pictures with plumes coming out of vents and stacks. What do you see? Look here. If you have been in the industry more than five minutes, what you see is that these are largely plumes of water vapor. If this is pollution, then your tea kettle is going to kill you.
Who is responsible for these images? Any fool with a camera that wants to label their pictures as such. These false and misleading pictures do as much harm as anything can to hurt our industry and create a bad image.
Who should have led the charge to get this stopped? AF & PA, TAPPI, and perhaps, to a lesser extent, Two Sides, come to mind. They should be suing the daylights out of Google to hold them accountable for responsible labelling of these photographs.
****
Advertisement: If you missed Housekeeping, Episode 2: Changing the Culture, Saturday, 28 April 12 at 09:00 US EDT (13:00 UTC) on Pulp & Paper Radio International you can listen to the archive here.
****

However, since these institutions have neglected this important negative image of our industry, we'll take up the cause. Here is how you voice your opinion with Google.
First, you have to realize, Google does not have a complaint department, so you have to go at them through other sources. For instance, go to "hissingkitty.com" and post a complaint about this there. It will get picked up by the search engines. If enough of us do this, we'll attract attention. Likewise, we can start a grassroots movement at "change.org". We mentioned this site back in the 13 Feb 12 edition of Nip Impressions.
It is a sad state of affairs, but very predictable, that our own institutions, which have led us to believe over the years that they have the best interests of the industry in mind, continually let us down. Industries such as ours have far too long taken the quiet path against loud-mouthed agitated and misinformed opponents whose goal in life is to put us out of business.
If the institutions are not going to defend the industry, we will have to do it ourselves. Hence the suggestions this week. Now, to put my money where my mouth is, so to speak, I have started a petition on change.org. You can access it here. CAUTION: your employer may have a policy against you becoming involved in such public activities. Please check with them if you have any doubt. We don't want anybody losing their job over this. We also have no idea if signing this will put us in the crosshairs of the environmental radicals. Proceed fully informed and with caution.
We do want to hear your comments on how our traditional institutions represent our industry. You may leave your comments here.

For safety this week, sometimes we have to speak up, like we are doing here today. If you see an unsafe act, speak up! Don't let it go unnoticed.
Be safe and we will talk next week.
Thanks for supporting us for the last 10 years and helping us to make Nip Impressions and PaperMoney the top websites in the industry—we are grateful for your loyalty!
Want to see the column earlier on Thursday? Follow me on twitter here. They are usually posted around noon US Eastern Time.