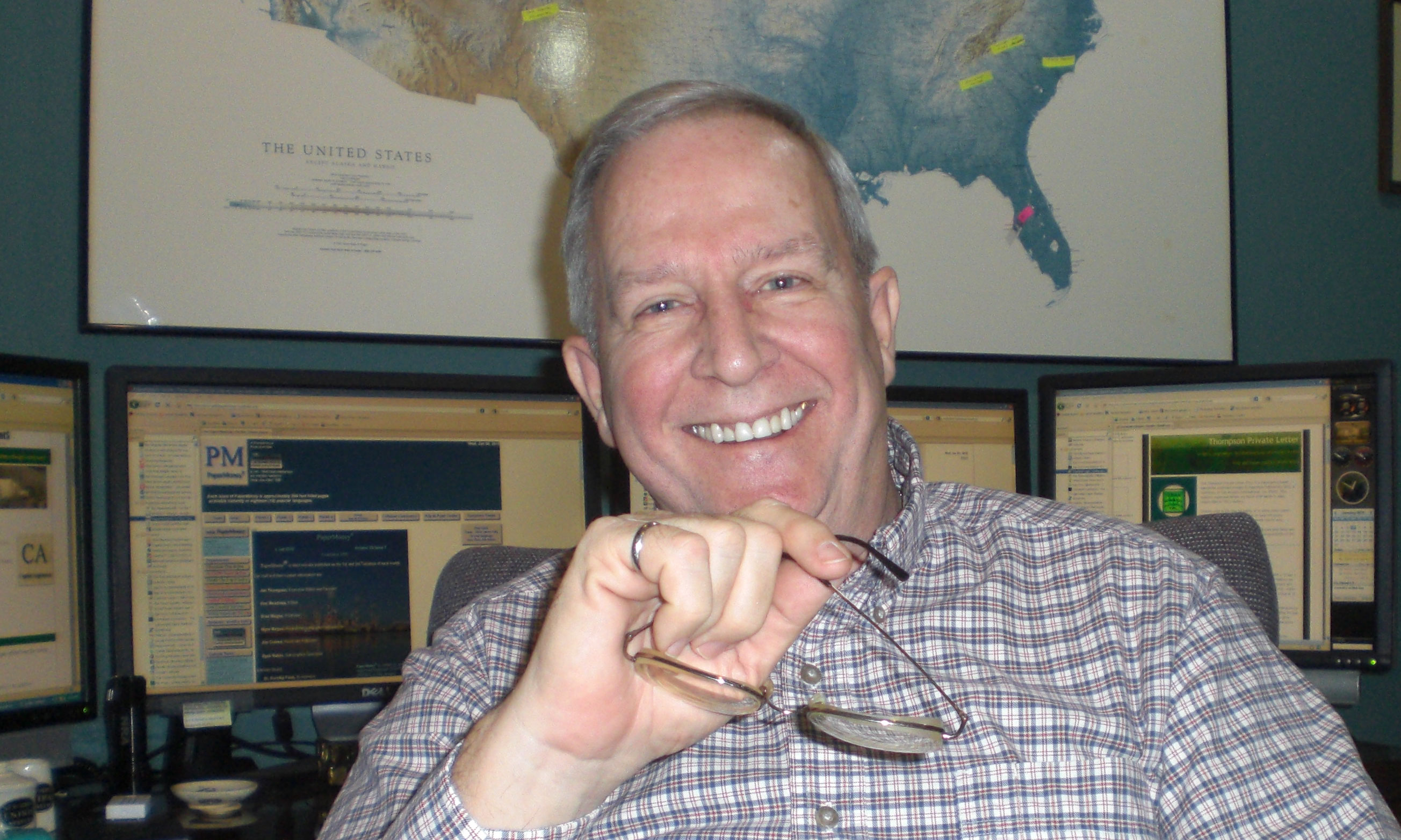 The first time I visited the interior of Grand Central Station in New York, my immediate thought was, "What a perfect place for a paper machine!" After I paced off the length of the main floor, I decided it would have to be a tissue machine--a linerboard or fine paper machine would be a bit tight.
Last Sunday, 25 March 2012, the Amway Center in Orlando, Florida was imploded (here are two videos of this #1 #2). I have never been there or seen the inside of it, but I can imagine. They played basketball there. Yet, I had the same feelings I had about Grand Central Station--what a great place for a papermachine!
We'll ignore the reality that the land may be worth more than what we will argue in this column. We'll also ignore the issues of permitting, which would be no small feat. Rather, let's have some fun and stick to the technical and logistics aspects for the time being.
There are many things I like about these old sports arenas when I think about repurposing them as recycled paper mill properties. We'll start from the outside and work our way in.
First, these things are in a great location for either a recycled tissue or linerboard mill. They sit in the middle of cities--smack dab in the middle of the urban forest and also central to their sales markets. You can't come up with a shorter inbound or outbound haul route than this. They already have substantial utilities hookups--50,000 people needs lots of air conditioning (implies large electrical substations) and their water and effluent usage, at peak, is also large. All of this is in place.
****
Advertisement--check out the latest on Pulp and Paper Radio International here.
****
Next, the parking lots around these facilities are huge. More than enough marshalling yards for inbound and outbound trucks, service vehicles and so forth.
What I really like, though is the interior. Place a machine, or two (if tissue) in the middle of the floor. Stock prep can be under the old seating areas. So can maintenance. And there are ample service doors all the way around. All working departments are equidistant from the machine. The building air makeup system comes with the building.
With the skyboxes for offices, everyone on site is looking at the invoice printer spinning (the paper machine) right out their windows. It is a beautiful thing. And almost exactly the configuration of the latest Light Green Machine Institute Concept Layout.
In cold climates, such a repurposed facility has an even greater attraction. Suppose one could acquire one of these for conversion in, say, Chicago, Illinois. The construction work could proceed year around, no need to wait for fair weather.
I like round. I especially like a round or oval building that is about to be imploded. If the land is not worth more vacant than with the building in place, an ideal paper machine site indeed.
For our quiz this week, let's have some more fun and ask you to name some facilities you think might fit this purpose. You can take it here.

For safety, think about this. If everyone around a machine, as described above, knows there may be somebody watching them, do you think they will commit unsafe acts? It is something to think about no matter your mill's configuration. Just maybe you should put up CCTV cameras focusing on the areas where you know accidents occur.
Be safe and we will talk next week.
Thanks for supporting us for the last 10 years and helping us to make Nip Impressions and PaperMoney the top websites in the industry—we are grateful for your loyalty!
Want to see the column earlier on Thursday? Follow me on twitter here. They are usually posted around noon US Eastern Time.