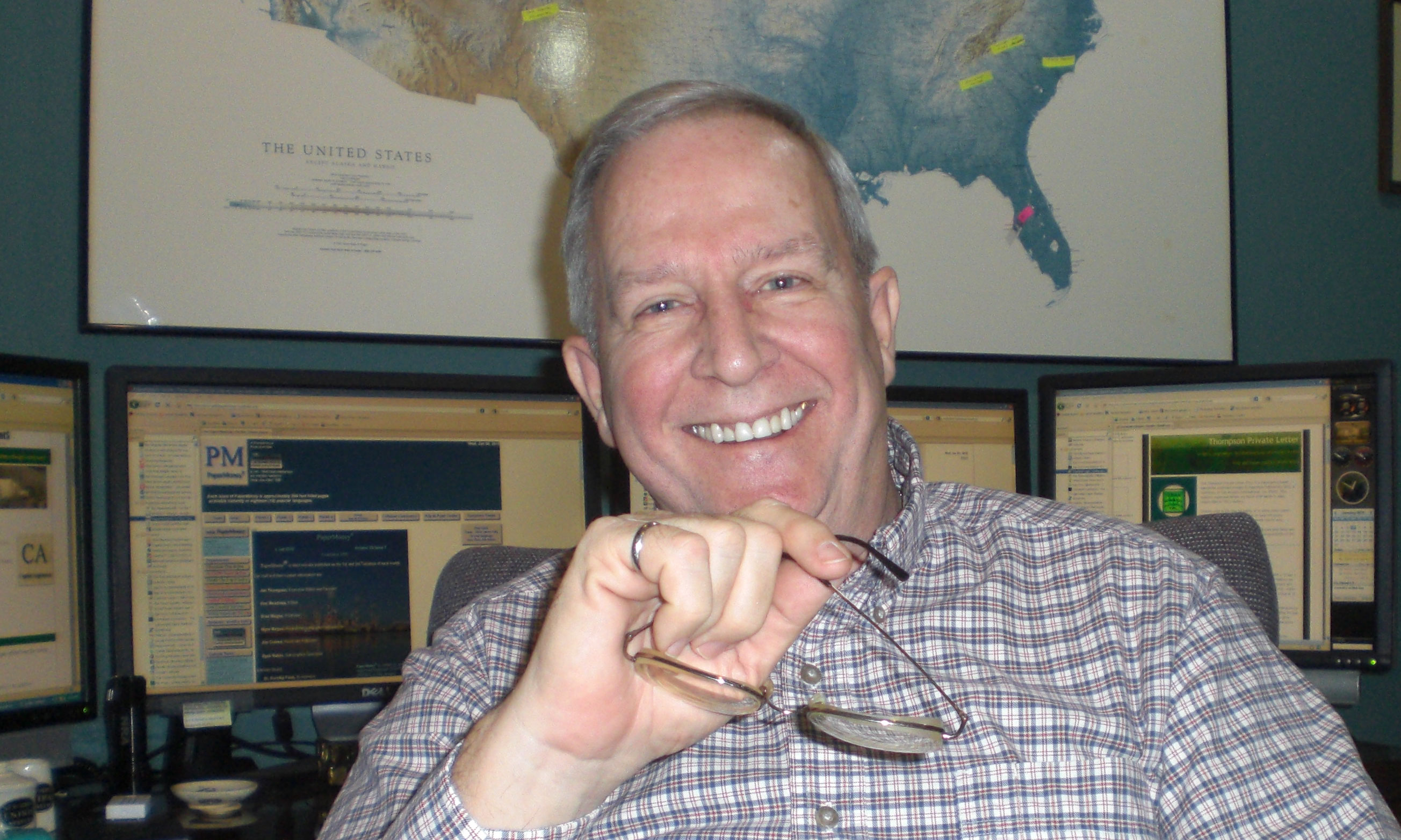 I will be very interested to see readers' general reaction to this column.
It happened again this week, and it reminded me of something I used to receive quite often when I was in engineering or maintenance departments. I call them "porno calls"-- a call from a female trying to sell you something. These calls are minimally sexually suggestive, and move right on up (or down, your choice of scale) to being just this side of x-rated.
Are these harmless? I don't think so. First, some woman, perhaps desperate, I don't know for sure, must take on this job. Also, some characters have sat around and developed the scripts. Then, if you get one, you are subjected to listening to at least a part of it. It is certainly degrading to women, and does not say a whole lot about you if you look forward to such calls (obviously, I am assuming "you" are a male--recognizing, however, that our audience, best we can tell, is about 60/40).
Should we care? In this day of anything goes, and certainly on cable television and satellite radio I see/hear much worse than this--whether we should care or not is a valid question. I probably cared less when I was younger, but I have to tell you, throughout my adult life, through the excuse, "I don't want to be seen as a prude," I have seen modern society fall to a level of debauchery that is certainly not uplifting to humankind as a whole.
Is there a legal question here? Perhaps, although if an employee of your company is offended by such a call from the outside, I suspect your company has a pretty good defense.
****
Advertisement--Thursday, 29 March 2012, 13:00 US EDT (17:00 UTC)--Consultant Connection Members Speak

****
How can we stop this, should we choose to do so? Tough problem. You can tell your employees that it is policy to not buy from companies engaging in these sales techniques. However, since they are verbal and private conversations (unless you want to record and listen to every call that comes into your company--not likely), it is going to be difficult to enforce such a rule.
If you want to do something about this, there is only one way I know to do it, and that is to appeal to the better nature of your employees. At least you can tell them you do not approve.
Oh, and there is one more human behavior that fits into this broad category. I have been in restaurants in small mill towns where the waitresses (correct term, it is always a female) literally give you a neck massage and make you feel like they would be willing to do more if, darn, we just weren't in public. Of course, what they are really trying to massage is the tip. Doesn't leave me feeling good about them or myself.
Now, on the other side of the coin, if you are a supplier reading this and who happens to engage in this kind of sales activity, I strongly suggest you stop it. You are running a business risk--you just might run into a customer who is an old fuddy-duddy like me and would not hesitate for a second in issuing an edict declaring that we will not buy from any company engaging in this practice. Is your entire business worth this risk?
Bottom line, and this may come as a shock to you as you all know me as quite the conservative. However, when it comes to degrading people, and I believe the situations I have described above degrade women, you'll find I am pretty liberal. Stop it.
The quiz responses should certainly be interesting this week. Please take it here.
Safety? Well, some of the scenarios described here may leave you distracted and we know distracted means unsafe acts are next.
Be safe and we will talk next week.
Thanks for supporting us for the last 10 years and helping us to make Nip Impressions and PaperMoney the top websites in the industry—we are grateful for your loyalty!
Want to see the column earlier on Thursday? Follow me on twitter here. They are usually posted around noon US Eastern Time.