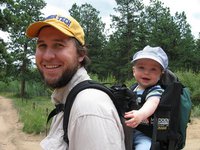 Last month I wrote about the Keystone XL pipeline controversy. (http://www.nipimpressions.com/news.php?viewStory=1811) My conclusion was "President Obama may appeal to arguments about process to reject TransCanada's application, rather than evaluating the actual merits of the project" (emphasis added).
In case I am never right about anything else, suffer me a quote from the President's official press release:
"The Secretary of State has recommended that the [Keystone XL] application be denied ... I agree ... This announcement is not a judgment on the merits of the pipeline, but the arbitrary nature of a deadline that prevented the State Department from gathering the information necessary to approve the project and protect the American people" (http://www.whitehouse.gov/the-press-office/2012/01/18/statement-president-keystone-xl-pipeline, emphasis added).
What we have here is some pretty clear political gamesmanship. President Obama has no interest in marginalizing a core constituency (green voters), but he does not want to reject outright a project that meets other important goals (reducing dependence on Middle Eastern oil). The decision is hardly bold, and it supports a narrative that the President is a pragmatist rather than a knee-jerk ideologue.
Likewise, the main GOP contenders for the presidential nomination, Newt Gingrich and Mitt Romney, have also exhibited some mercurial positions on environmental regulation, particularly climate change.
Gingrich famously starred in an ad where he sat on a couch with Nanci Pelosi and said, "We do agree, our country must take action to address climate change" (http://www.washingtonpost.com/blogs/fact-checker/post/gingrich-and-cap-and-trade-a-flip-flop/2011/12/04/gIQANXNVVO_blog.html). Gingrich has vigorously backpedaled from this position, but the video lives on. More fundamentally, Gingrich was an early proponent of cap and trade, when it was still a Republican proposal. (http://www.smithsonianmag.com/science-nature/Presence-of-Mind-Blue-Sky-Thinking.html) Citing the success of the sulfur dioxide (i.e. acid rain) cap and trade system, Gingrich said in 2007, "I think if you have mandatory carbon caps combined with a trading system, much like we did with sulfur, and if you have a tax-incentive program for investing in the solutions, that there's a package there that's very, very good. And frankly, it's something I would strongly support" (http://www.pbs.org/wgbh/pages/frontline/hotpolitics/interviews/gingrich.html - The entire interview transcript is highly recommended).
Romney has a similar, if more recent, record of flip-flopping on the climate change debate. In June 2011, Romney said "I think it's important for us to reduce our emissions of pollutants and greenhouse gases that may well be significant contributors to the climate change and the global warming that you're seeing"( http://www.c-spanvideo.org/program/299864-1). By October 2011, Romney's tone had changed significantly, "My view is that we don't know what's causing climate change on this planet. And the idea of spending trillions and trillions of dollars to try to reduce CO2 emissions is not the right course for us." (http://thinkprogress.org/green/2011/10/28/355736/romney-flips-to-denial-we-dont-know-whats-causing-climate-change/)
All of this supports a well-established principle on the character of politicians (and humans more generally): they're all bums. I suspect (based on their statements when they weren't running for the highest office in the land) that in their true hearts Obama, Gingrich, and Romney all believe in anthropocentric climate change and believe government has a role, to a greater or lesser extent, in mitigating the risk of global warming. But in the current political climate, the candidates are constructing policies to exploit political advantage (or, in the President's case, minimize a perceived disadvantage).
Nonetheless, political differences in degree matter. Conservatives may fear (and liberals may hope) that, if elected, Gingrich or Romney may backslide into former positions on environmental protection or other issues, but evidence indicates that a candidate's current position is a better predictor of his governance than his historical record. As Jonathan Bernstein writes, "We can be governed now by measures that were adopted years ago, in some cases decades ago, based on what some candidate said in reaction to the particular dynamics of some now-obscure nomination battle" (http://www.washingtonmonthly.com/magazine/january_february_2012/features/campaign_promises034471.php). The libertarian or radical critique that both political parties are fundamentally corporatist and beholden to overlapping special interests has merit, but elections still have consequences.
Speaking of politics, Sappi North America released their 2011 Sustainability Report in January (http://www.na.sappi.com/sustainability). Mark Gardner, President & CEO of Sappi Fine Paper North America writes, "We support the need for sound regulation that protects the environment and believe this objective can be achieved while also protecting and promoting job growth." Such rhetoric sounds more like party platform than a business document. Maybe this is just the logical extension of Citizens United. If corporations are people, they might start running for office.
***
Travis holds a Ph.D. in public policy from the Lyndon B. Johson School of Public Affairs, University of Texas, Austin, Texas, USA. He resides in Golden, Colorado, USA.