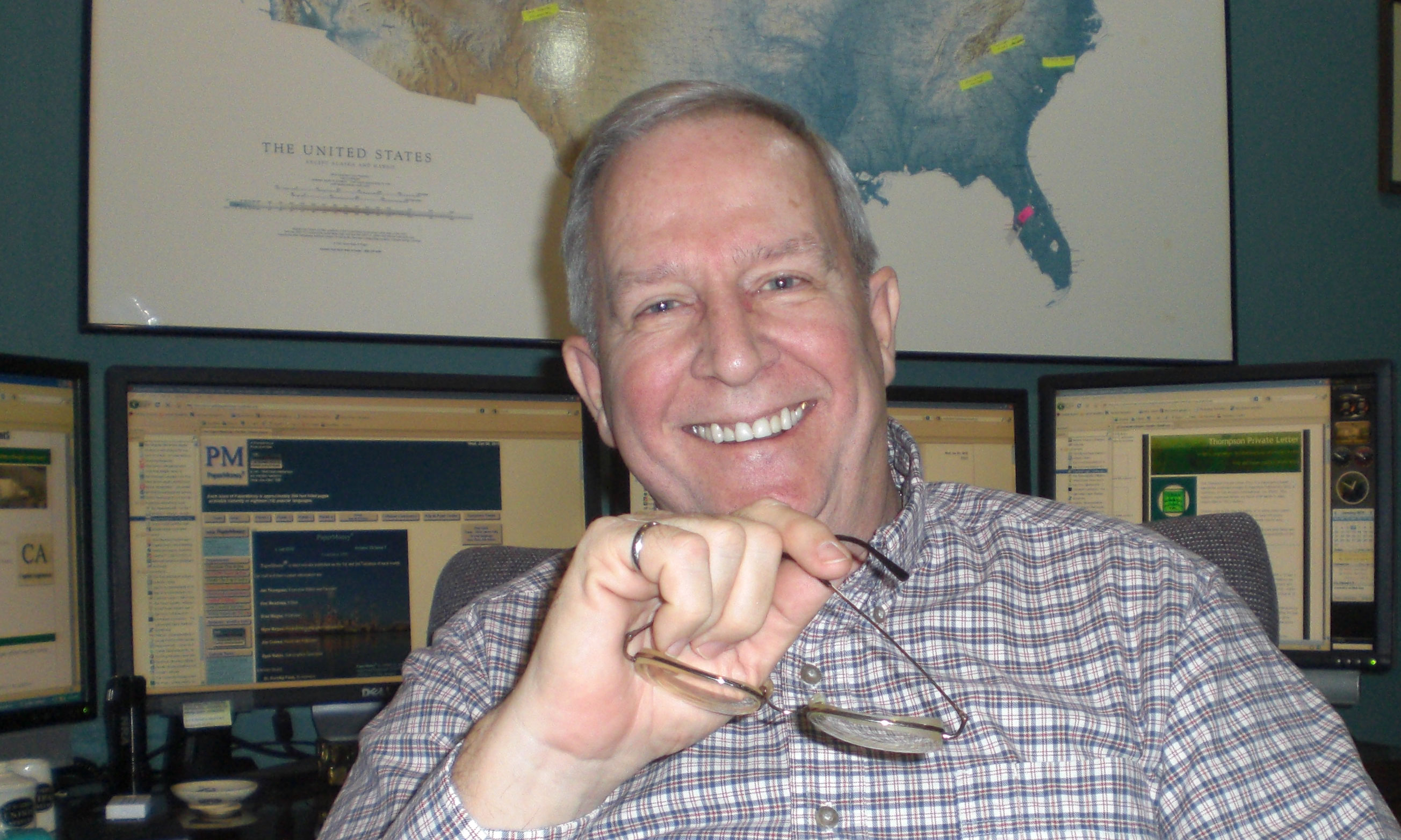 Here in the United States there has been a lot of talk about the "1%ers"--those in the top 1% of the income bracket. It has become a political theme.
I've always been a 1%er, but a different kind of 1%er. I have always been creative and long ago I was convinced that being creative in the pulp and paper industry is a lonely place--a 1% kind of crowd. It is a gift, a blessing and a curse. I have learned over the years that one has to be careful, temper their creativity among certain groups, for being too creative can get you labeled a kook, the first step before becoming ineffective. I have also concluded the "kook" label is a defense mechanism employed by the non-creative when they feel threatened you are going to upset the status quo.
Among pulp and paper companies, my experience also tells me the creative ones are the smaller ones, usually those privately held. These companies know they have to be innovative and nimble to compete with the larger ones who can spread their overhead further and ride the inertia of their business. Consequently, my consulting practice for the past twenty years has been disproportionately concentrated on the private companies. It is as if the behemoths look at me and say, "with our buildings full of Ph.D.'s and MBA's, what could you possibly know that we don't?" Well, maybe nothing, and it is perhaps just as well, for I would run screaming from the building just filling out all the paperwork required to be a contractor for you.
This week, I am glowing in the 1%ers world where I belong. We just completed the Light Green Machine Institute Annual Conference and it was a great one. This venue is getting on its legs and gathering speakers and attendees in the creative 1% crowd. Dr. Brian Brogdon has been a great help as the new Executive Director in making this happen. Thank you, Brian.
But let's talk about the other 1%ers for a minute. You don't have to search very far to find a pulp and paper company that is in a fight for its life right now because a stockholder is demanding better performance. This demand for performance is driven by people in the disparaged (but not by me) 1%er crowd. Heck, I don't despise them, I want to join them (but they can keep some of their personal unpleasant habits)! I think these efforts though, while perhaps the only way we have to force publicly traded companies to improve their bottom line, miss the point to some extent. Here is how--such actions are reactive, not proactive.
Companies find themselves in such positions because they were not risk takers when they had the capital and market share to do so. They lacked the perspicacity, the fortitude, the willingness to take measured risks--the senior leaders were too comfortable, counting their personal days to retirement and not upholding their fiduciary duty to create and sustain an organization with a life beyond their own career. They simply do not see that as their responsibility and as a society we have not found a way to measure and reward/punish behavior in this area until it is too late and the padlock has been put on the gate.
The attitudes I have described in this column are pervasive not only in our companies, but in our support institutions surrounding the industry. Why Paperitalo Publications exist and why the Light Green Machine Institute exist are simply due to the absence of a welcome mat for radical ideas elsewhere in this industry's support organizations. Too many are too worried about not rocking the boat and getting themselves to their own retirement.
January is always the time for the Detroit Auto Show where the car companies, even when they were flat on their backs, rolled out their outlandish concept cars and new models. January is also when the huge Consumer Electronics Show occurs in Las Vegas. It says something about our own industry that the only really innovative conference is the Light Green Machine Institute Annual Conference here in Atlanta, ironically, in January. It wouldn't need to exist if the 1%ers, the other 1%ers, chose to take a few risks and stepped up to the responsibility of creating a long term viable pulp and paper industry.
I have used a lot of "I's" in this week's article, something I normally eschew. I am not comfortable with this but I trust you. So for our quiz this week, let me have it--am I full of it, or did I hit the mark? You can take it here.
For safety this week, consider that safety has both a short term and a long term component. You must be safe every day, but create a culture of safety that lives forever.
Be safe and we will talk next week.
Thanks for supporting us for the last 10 years and helping us to make Nip Impressions and PaperMoney the top websites in the industry—we are grateful for your loyalty!
Want to see the column earlier on Thursday? Follow me on twitter here. They are usually posted around noon US Eastern Time.