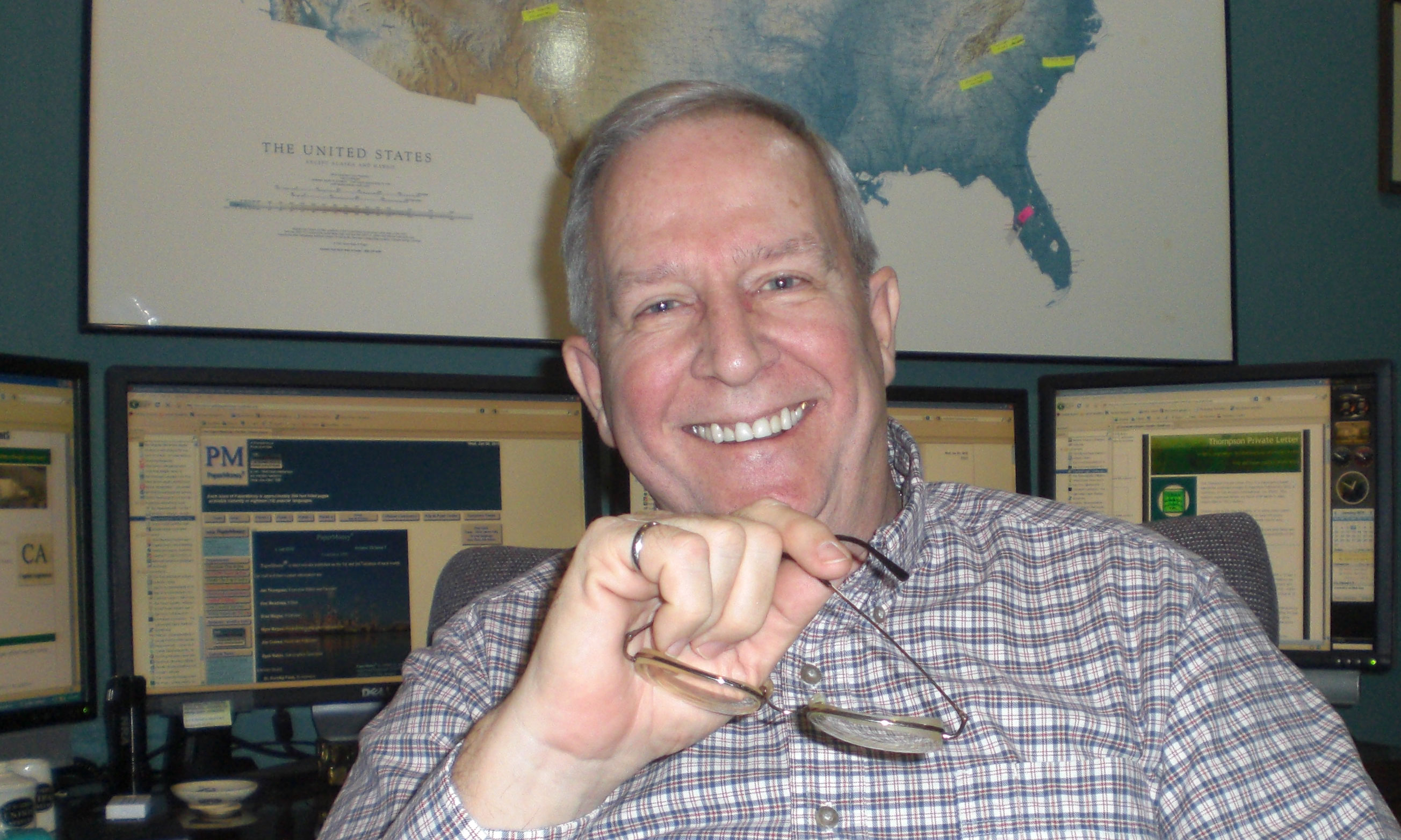 Yes, we have pelted you with invitations to the 3rd Annual Light Green Machine Institute Conference running January 22 -24, 2012 here in Atlanta. And, we have had a good response. We'll have the largest in-person audience we have experienced. If you want to come, please sign up here.
As you may recall, the Light Green Machine Institute was our creation following a Nip Impressions column in 2009 where we came up with the concept that if we focused on reducing the weight of an installed paper machine, we would gain all sorts of other benefits. Our goal is to reduce the weight by 50% by 2025. We have identified ways to do this. What is needed now is for companies and entrepreneurs to take the risks to try our suggestions--no small feat, indeed.
Reasons to not adopt the LGMI principles are legion--vested interests in the way we do things now and fear of taking a risk are at the top of the list. we understand that, and envision that the equipment designs we have suggested will, if adopted, be built by others than our normal known suppliers. Reason being, the suppliers making the equipment we want to replace will not want to do so.
Nevertheless, in the long run, the industry must make changes in order to keep up with societies demands and remain relevant. I follow the electronics industry (computers, internet, phone and so forth) rather closing. It amazes me how they innovate, the sums they spend to compete.
Granted, we are in an industry, which by the nature of its products will innovate slower, but by comparison to electronics, it looks like we are not even moving.
Of course, the question for us is, how many different ways can you make bathroom tissue or corrugated containers? And when I say "make" I mean both the manufacturing as well as the product functionality. It has been said many times that we make paper nearly the same way the Chinese invented thousands of years ago, and it is true. Additionally, we have spent millions trying to find better ways. But breakthroughs are very difficult and sometimes discouraging as we seek them.
Yet breakthroughs will come and when they do, those in possession of the breakthroughs will achieve high margins as they capitalize on the wholesale and retail consumers demand for their innovations.
Our largest threat is complacency. The vibrant parts of the pulp and paper industry are not immune from competition. The challenge is to know what that competition is and to stay ahead of it. In our quiz this week, we will ask about your complacency. You may take it here.
We might as well start talking about next year's conference--mark it on your calendar: 20 - 22 Jan 2013, here in Atlanta.

And, of course, we want to never be complacent about safety. Alert, to old and new threats is an attitude we need every minute of every day.
Be safe and we will talk next week.
Be safe and we will talk next week.
Thanks for supporting us for the last 10 years and helping us to make Nip Impressions and PaperMoney the top websites in the industry—we are grateful for your loyalty!
Want to see the column earlier on Thursday? Follow me on twitter here. They are usually posted around noon US Eastern Time.