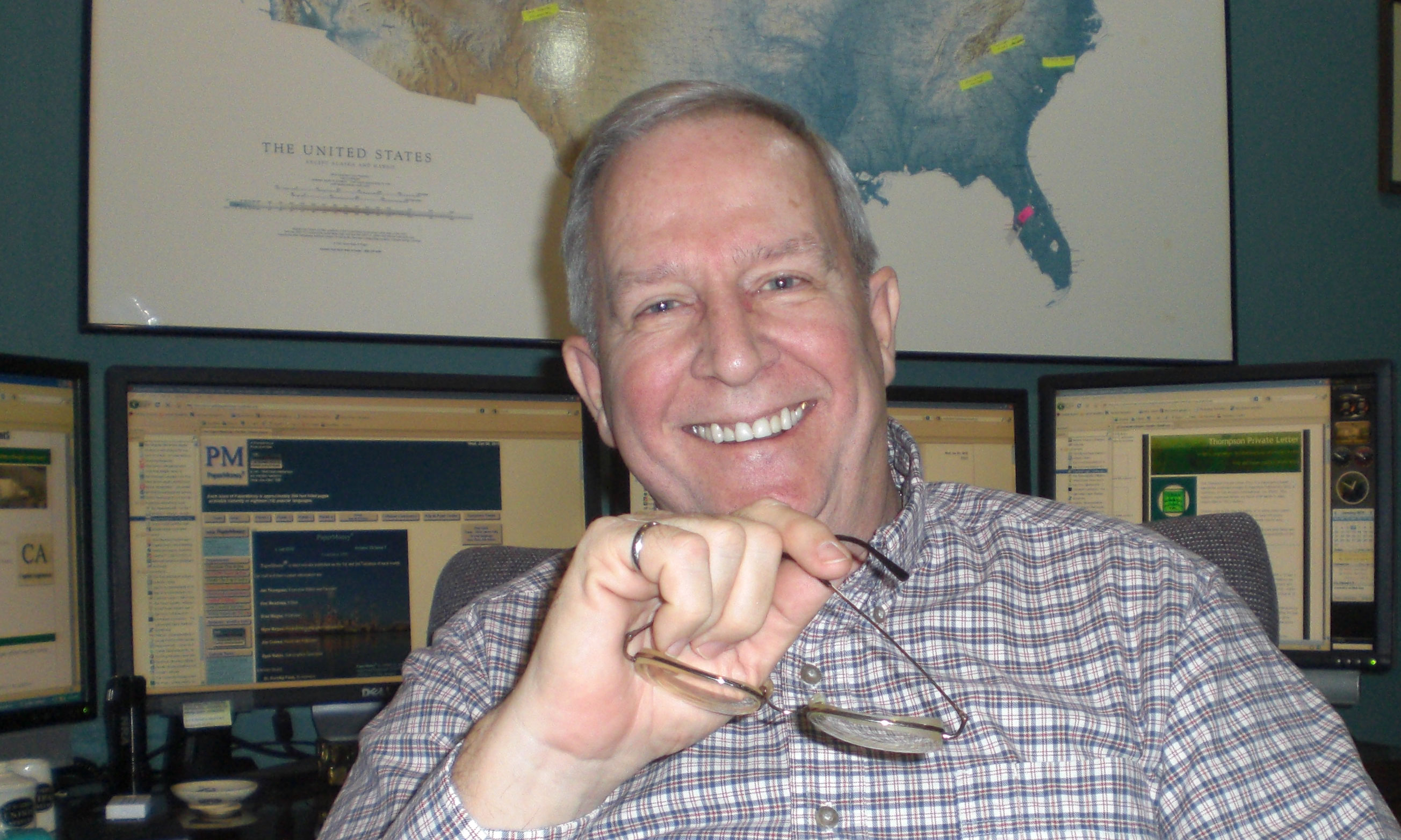 With 20 years in consulting and 41 years in industry, I could write a book. In fact, I have a new one in the works titled "Pulp Rats...an unpleasant story." Who knows if I will ever finish it--it is one of a half dozen I have started.
When I assess a new project for a financial institution, there are always three main parts to the report: (1) marketing, (2) raw materials and (3) the assets (including people) that one places between (1) and (2). Again, as long as I have been in the business, I have seen problems from fiduciary sloppiness to outright criminal behavior in all three.
From a sales and marketing standpoint, our industry is infamous for anti-trust violations, you know, price fixing and so forth. Hopefully, that is all way in our past, but you can just never be sure. In my own experience, few despicable acts in this area top one I uncovered several decades ago in, shall we say, "adjusted" product performance test results reported to customers. With support of management I cleaned it up, but it was illustrative of the lengths some will go to in order to take a shortcut.
On the raw material side of things, recycled fiber collectors are notorious for finding ways to sell buyers anything but the fiber they thought they were buying. And this can happen in pulp wood sources, too. Many, many years ago, I was at a mill that installed a bark boiler. We not only bought pulpwood, we bought chips. When the bark boiler was installed, we also bought loads of hog fuel. It was amazing how our pulp quality went down until we investigated the problem. Then it was amazing how it went up when we started policing what chip loads were going to which dump station. We of course, paid a premium over hog fuel for pulp chips, but if we did not watch every day, it was amazing how many loads of hog fuel were sold to us as pulp chips. "Trust, but verify," is what I believe Ronald Reagan said.
*** Advertisement: Learn Dick Reese's latest tips on papermachine energy savings: The 3rd Annual Light Green Machine Institute Conference, 22- 24 Jan 2012. You can attend in person or on line. More information here. ***
And then the assets. Of course, we have all experienced claims of returns on investment that never materialize. We have mentioned here before that if all the claims for all the improvements on a given paper machine were summed, the machine would run for free with no furnish. But the human asset problems are probably the worst, and both management and collective bargaining representation (if it exists) are both to blame in my experience.
What causes all this cheating? Didn't your mother raise you better? I am sure she did (unless she was Lizzie Borden or Ma Barker, highly unlikely). A friend and I were talking about this a couple of weeks ago. Cheating, however you want to define it, seems to come from two drivers--expediency and covering personal flaws. And once you have lost your conscience, it becomes easier and easier, a way of life, if you please. So, while we are still early in the new year, it is not too late for a self examination and a correction of one's ways. Resolve to do so today--it just might keep you and your company out of trouble.
Now, a disclosure--if you think I think I am preaching to you from some high and mighty pulpit, think again. I have had my own indiscretions in life, we all do--we are human and we have flaws. But once in a while we should reassess and do our best to do better.
For our quiz this week, we'll be asking if you think, in your experience, the pulp and paper industry has gotten more or less honest during your career. You can take it here.
For safety this week, don't cheat on safety. In fact, if you do, you or others around you will be injured. It is as simple as that. I have a mangled thumb to prove it.
Be safe and we will talk next week.
Thanks for supporting us for the last 10 years and helping us to make Nip Impressions and PaperMoney the top websites in the industry—we are grateful for your loyalty!
Want to see the column earlier on Thursday? Follow me on twitter here. They are usually posted around noon US Eastern Time.