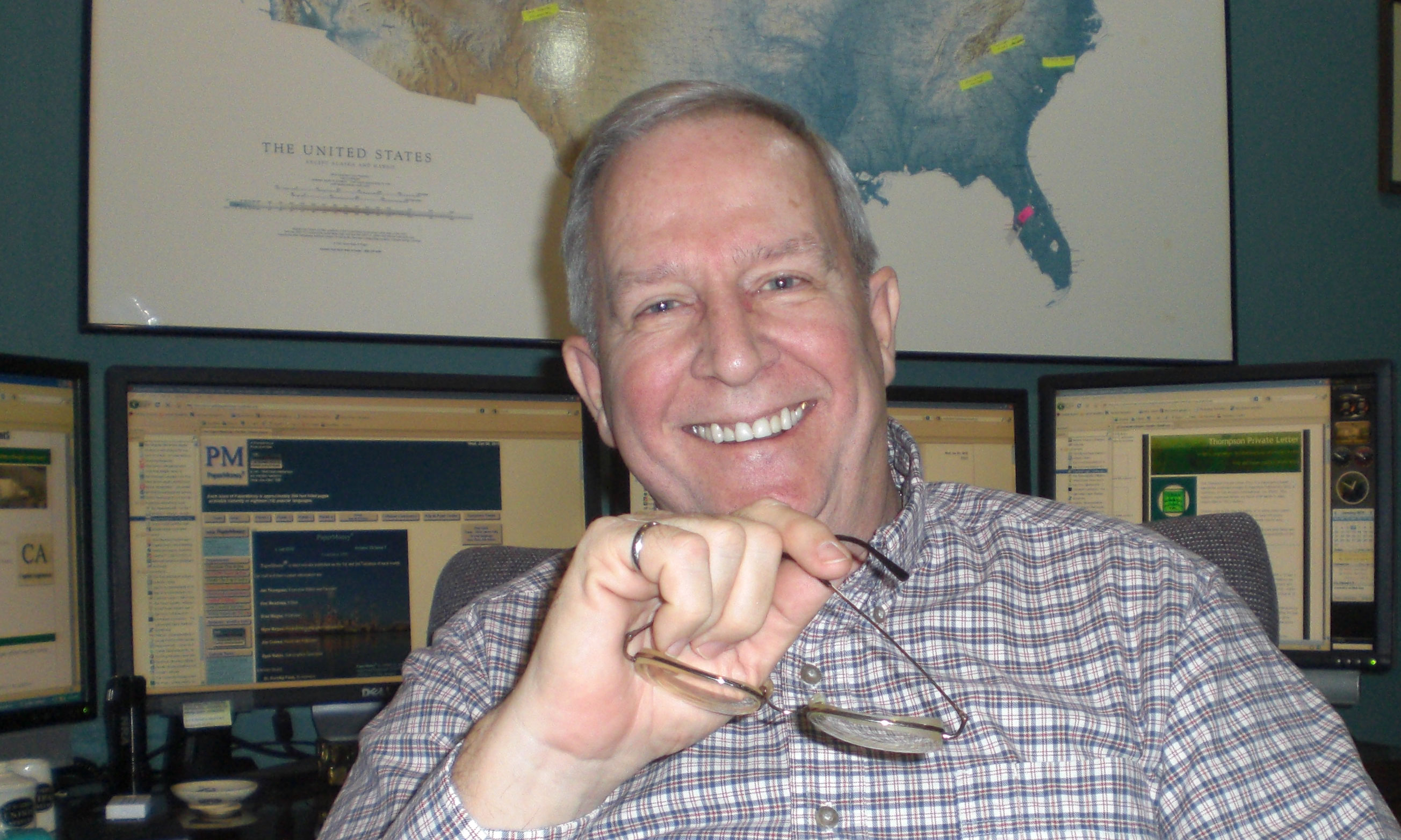 This new year promises to be a momentous one for our industry.
Start with currency. The Euro is in trouble. The Yuan, Euro and Dollar are going to be in an interesting dance, at least in the first part of the year. How this will turn out is anyone's guess, but if pulp and paper company treasury departments are not careful, they could be burned.
Then bragging rights. Brazil finished 2011 with a larger economy than that of Britain. Who would have ever thought they would see that day? Of course, eucalyptus pulp played a decent role in this development.
And our old worry, energy. Iran is threatening to close the Strait of Hormuz. This would no doubt negatively affect energy prices as well as lead to another war. This cannot have a good outcome for economies, or the pulp and paper industry.
*** Advertisement: Learn Dick Reese's latest tips on papermachine energy savings: The 3rd Annual Light Green Machine Institute Conference, 22- 24 Jan 2012. You can attend in person or on line. More information here. ***
On to politics. You have to be hiding under a rock to miss the US presidential election or the Russian one. Both will be distractions this year with broad effects down the road. Hopefully, elsewhere, we'll not see the action taken by Argentina's government last week--President Kirchner's administration took over control of Papel Prensa SA, the country's newsprint producer. This is a novel way to censor the print media--control their supply of newsprint.
We can take comfort in the fact that paper products used for their material qualities--tissue and packaging, have become indispensible world commodities. An economy without bathroom tissue would be one in desperate straits indeed.
Yet through it all, those of us in the belly of the pulp and paper industry worldwide we need to continue to soldier on. We will need to operate safely, economically, and with purpose. Our use of resources must continue to be thrifty. Through thick and thin, it is likely most of us will be still standing a year from now.
How optimistic are you about your corner of the pulp and paper world for this coming year? Please take our brief quiz here.
For safety this week, remember turmoil begets safety problems. Concentrate on the task at hand an do it safely, as you have been trained.
Be safe and we will talk next week.
Thanks for supporting us for the last 10 years and helping us to make Nip Impressions and PaperMoney the top websites in the industry—we are grateful for your loyalty!
Want to see the column earlier on Thursday? Follow me on twitter here. They are usually posted around noon US Eastern Time.