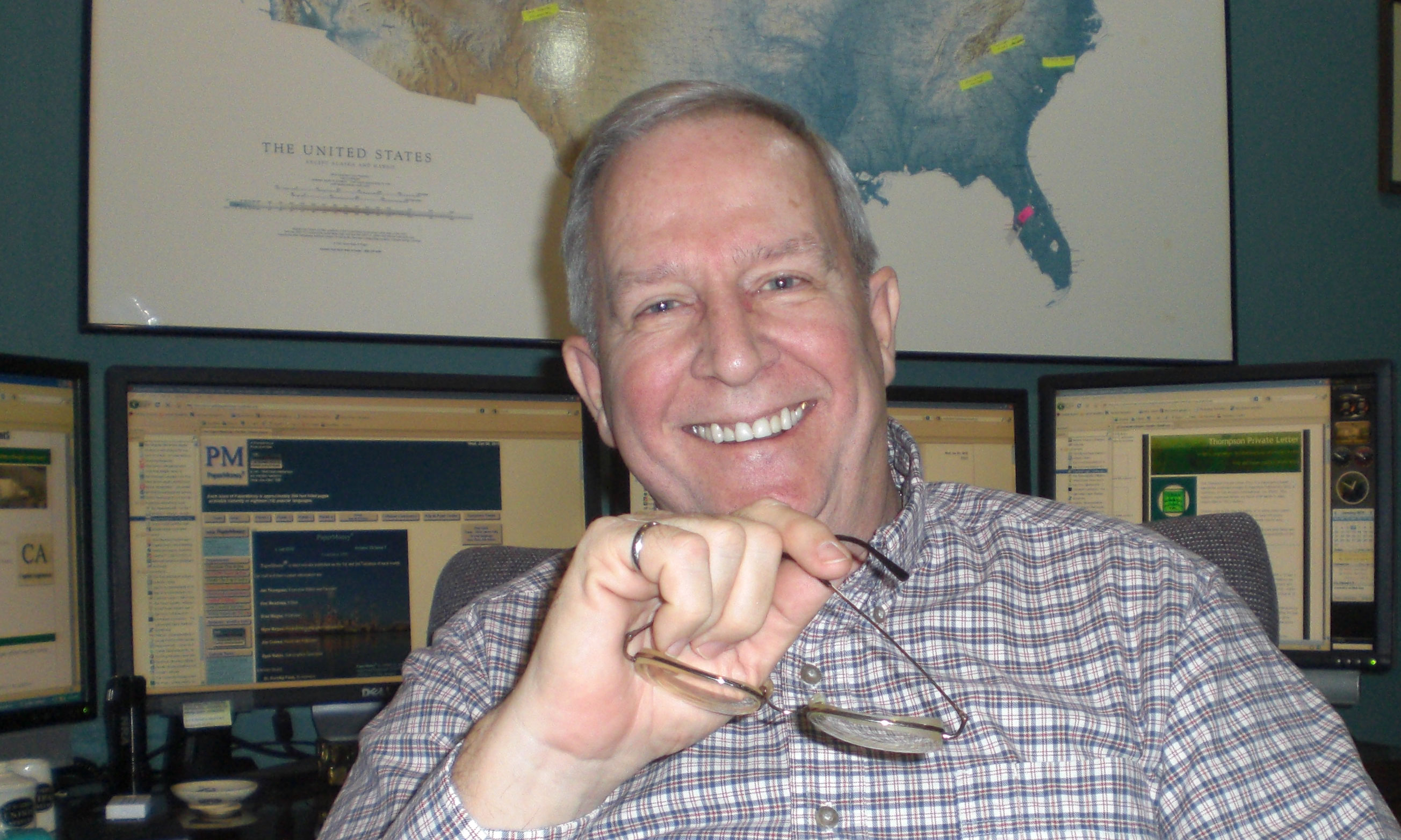 Once again this week, the recycled paper and paperboard industry will fall in line with the news from a publication whose ways are mysterious. The precipitous fall in the price of OCC announced by this publication will reverberate throughout the industry. Linerboard and medium mills will experience a brief period of increased margins followed by downward pricing pressure. Months of pricing pressure will rattle through the markets. In the meantime, marginal OCC collectors will be forced out of business because the sales price will fall below their operating costs. We have been through this cycle again and again.
And all of this is precipitated by a publication no one understands and no one can explain, and, which, admittedly, interested players follow voluntarily.

Close to two decades ago, an associate and I were approached by what was then called the Chicago Board of Trade—the huge commodities market in, you guessed it, Chicago. They were considering opening pits to trade recycled fiber. After examination, they decided the markets were not big enough to be of interest to them.
Perhaps with the growth of the last fifteen years, their successor, the CME Group, will reconsider. Surely the recycled fiber market is a big as the pork bellies market by now.
It is time some of the larger players do something. To have an industry as large as the corrugated container industry whipsawed by decisions made in secret, not transparent, is appalling in this day and age.
I am the biggest capitalist you will ever meet. I think every commodity should be bought and sold on open markets ruthlessly, with the best offering winning. This strengthens good businesses and weeds out the inefficient.
What we have going on here, however, is not capitalism at its finest. We have billions of dollars of assets put at risk by managers who follow a publication that simply, for all its potential flaws, is the only game in town. Of course, I could care less about prices going up and down--that is real world. The complaint here is swings of 40 - 50% in a very short period of time with the only known excuse, true or false, being, "the Chinese are playing with the market." How convenient.

You large players will need to lawyer up to stay out of anti-trust trouble, but somehow, some way, you need to be able to come together, not to set prices, but to build an open bidding system so everyone can see what the real prices are. What is going on now is not capitalism, but a system potentially subject to abuse.
Note: lawyers of said publication—I have not named you or have I accused you of actually abusing the power vested in you by custom and tradition — however, I am distinctly saying the potential for abuse exists. I personally know of no abuse in the past, present or even contemplated in the future. I am saying, without taking into the accounts of the track records of anyone involved (indeed, I do not know the players involved or anything they have ever done in this context or any context) that the potential for problems exist as the structure of knowledge currrently stands. For all our sakes, I hope abuse has never and will never happen. However, we'll never really know until we have an open system.
For our quiz this week, we'll ask all you recycled fiber users one question. You can take it here.
For safety this week, exercise and keep healthy. Let's not have any heart attacks over whipsawing fiber prices.
Be safe and we will talk next week.
Thanks for supporting us for the last 10 years and helping us to make Nip Impressions and PaperMoney the top websites in the industry—we are grateful for your loyalty!
Want to see the column earlier on Thursday? Follow me on twitter here. They are usually posted around noon US Eastern Time.