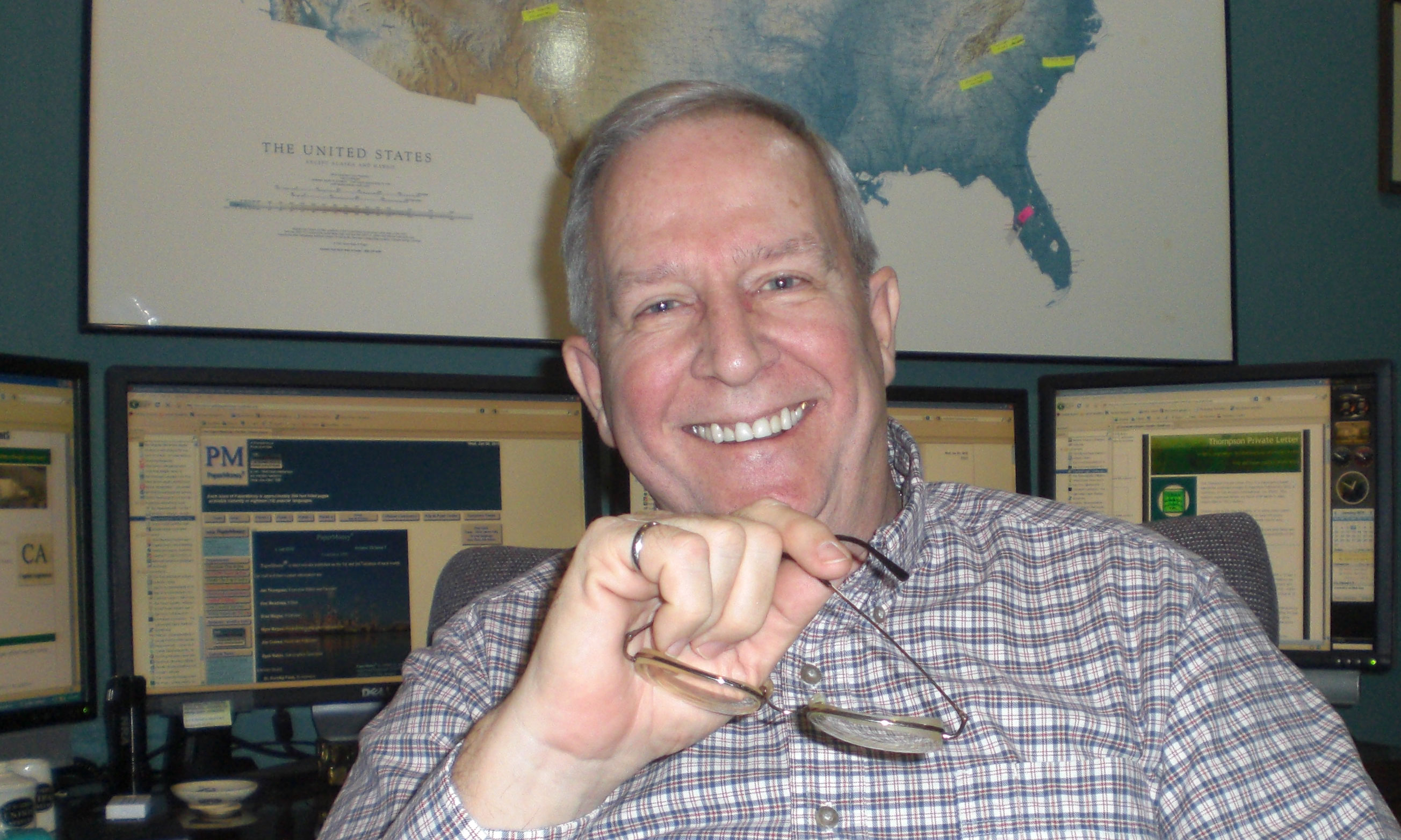 I don't know anyone that doesn't have an email problem. I have had the address "jthompson@taii.com" since 1994, and I have certainly had email problems. 1994 is ancient history in the email world.
Here at Paperitalo Publications, the home of the top 2 pulp and paper websites worldwide and where we maintain an extremely large email list, some see us a part of the problem. Let me assure you, every one of our emails has a "safe unsubscribe" at the bottom and we don't want you on our lists if you do not want to be (it is obviously in our best interest to not upset you). We have another problem, and if anyone has an idea how to help with this, we are all ears: when a company is sold, everyone's email address changes, at least the domain portion and often the format of the name portion. We lose subscribers that want to be on our lists through this process. Maintaining a list as large as ours, fixing them one at a time is no solution.
However, let's get back to your problems with email. One obviously frustrated individual has this as their automatic email response:
"This mailbox has been subject to an unreasonable amount of unwanted SPAM advertising--30-50 emails per day and increasing. All this mail has a "domain.info" extension. I can find no way to block mail coming from ".info" extensions other than shut down the mailbox.
"I have tried to make changes to all legitimate senders, but if I have missed you, please give my office a call and they will give you the new email address
"In the interim, I am collecting the names of the advertisers and plan on posting them on Facebook, recommending no one buys their products. At the end of 30 days, I plan to forward all mail addressed to this box to the Attorney General of the United States. Perhaps this office will be able to deal with this intrusion."
Obviously a plea from a very frustrated individual. Recall I said I have had "jthompson@taii.com" since 1994. You can imagine the emails I get. I do get about 100 - 150 emails a day I do want to read, the problem has been to sort them out of the 1,200 or so a day that I receive. I tried everything and spent all kinds of money on "fixes" that never worked. I finally hit on a solution that works and has been working for several years now. I route "jthompson@taii.com" through Gmail (Google's free email). I set up an account there and directed my email through it. I pick up the results that come through Gmail with Mozilla Thunderbird on my computer. I have not seen a suggestion about doing something grotesque with my body or pictures of beautiful girls to date from Elbonia since then. This does cause some legitimate correspondents to wonder what is my correct email address (the Gmail one or the jthompson one) but that is usually easily cleared up.
There is another email box stuffing technique, however, of which we are all guilty at some time or another. This is where we get into a "reply to all" mode. I have seen this happen internally with companies and also with charitable outside organizations I work with. I have been guilty of participating at times. Yes, it takes a little more effort to judiciously decide who really needs to see your response, but you can do everyone a favor by making the effort.
We'll let you tell us about your email problems and fixes in our quiz this week. You may take it here.
For safety this week, always when we mention computers, we mention ergonomics. Eyes, arms and posture are particularly susceptible to long term problems here.
Be safe and we will talk next week.
Thanks for supporting us for the last 10 years and helping us to make Nip Impressions and PaperMoney the top websites in the industry—we are grateful for your loyalty!
Want to see the column earlier on Thursday? Follow me on twitter here. They are usually posted around noon US Eastern Time.