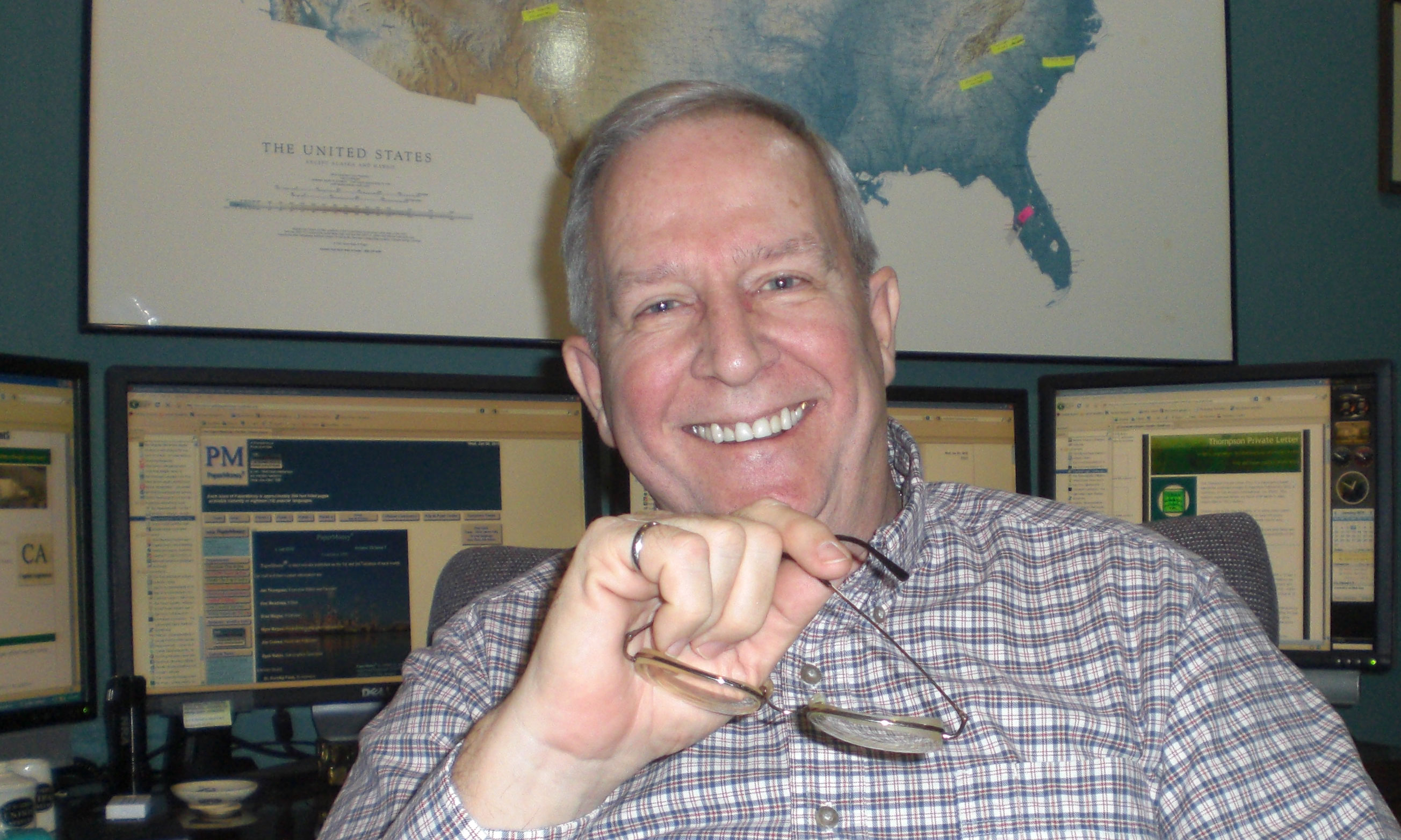 Back when I started my career, almost everything was local. Landline telephones connected everyone, at a very high price, and the other method of rapid communications was mail. My employer, Procter & Gamble, had a fleet of airplanes, including some old DC-3s, that shuttled people, and the intercompany mail, amongst its many locations. Papermills, at least the large virgin fiber ones, were all in the boondocks and operated as nearly autonomous islands.
All of this has, of course, changed. It is a cliché to say we live in a world of instant communications.
And, like all other changes, this presents a threat as well as an opportunity.
Threats come from many quarters. Have an environmental excursion, and a group of activists can be on your doorstep within hours. We have not seen this happen yet, but is obviously a phenomenon that will happen soon. Are you prepared for five to six hundred protestors to show up at your mill gate within a couple of hours as if appearing out of thin air? You should be--all the technological, cultural and attitudinal conditions are in place for this to happen right now. Such an appearance will have nothing to do with your compliance record, forestry stewardship or any other actual data facts. We have clearly seen from the "Occupy Wall Street" crowd that all you need to experience the wrath of the unwashed are to be on the wrong side of the perception equation (note--I am not saying all their perceptions are wrong, I am just saying they are operating more from perception than data).
How do you get ahead of such matters? Do you have to have your own standing army? Let's hope it does not come to that.
I do think you will have to become even more transparent than you have in the past. This will make executives cringe and your lawyers yell, "No, No, No" but it may be necessary. How? The day is coming when you will have nearly live results of your environmental compliance regulatory data posted on your web site. Same with occupational injury information. The next step beyond this will be a QR Code posted prominently on your property signage that will link Smartphone users to this same data. We are already seeing these on billboards where they can be captured from a significant distance, so you, too can technologically do this now.
Bottom line, your public relations department is going to grow. You are going to be fiercely competing with other mills and other industries to be cleaner, a better corporate citizen than they are. This may become nearly as important as profits, for without keeping disruptions under control, you will have no profits. It will be like the old story about two people being chased by a bear. You don't have to run faster than the bear--just faster than the other person.
Cell phones, instant messaging, and high speed expressways, all modern inventions, make the scenario I describe here possible any where they exist. Modern governments have built the backbone and foundational elements of these technological advances nearly everywhere. We thought these things would be good for humankind and they are. But like other technological advancements, they can have a downside, too.
For our quiz this week, we'll ask you one simple question about the scenario we've painted above. You may take it here.
For safety this week, does your safety training cover dealing without outsiders, with or without permission, coming on to your millsite?
Be safe and we will talk next week.
Thanks for supporting us for the last 10 years—we are grateful for your loyalty!
Want to see the column earlier on Thursday? Follow me on twitter here. They are usually posted around noon US Eastern Time.