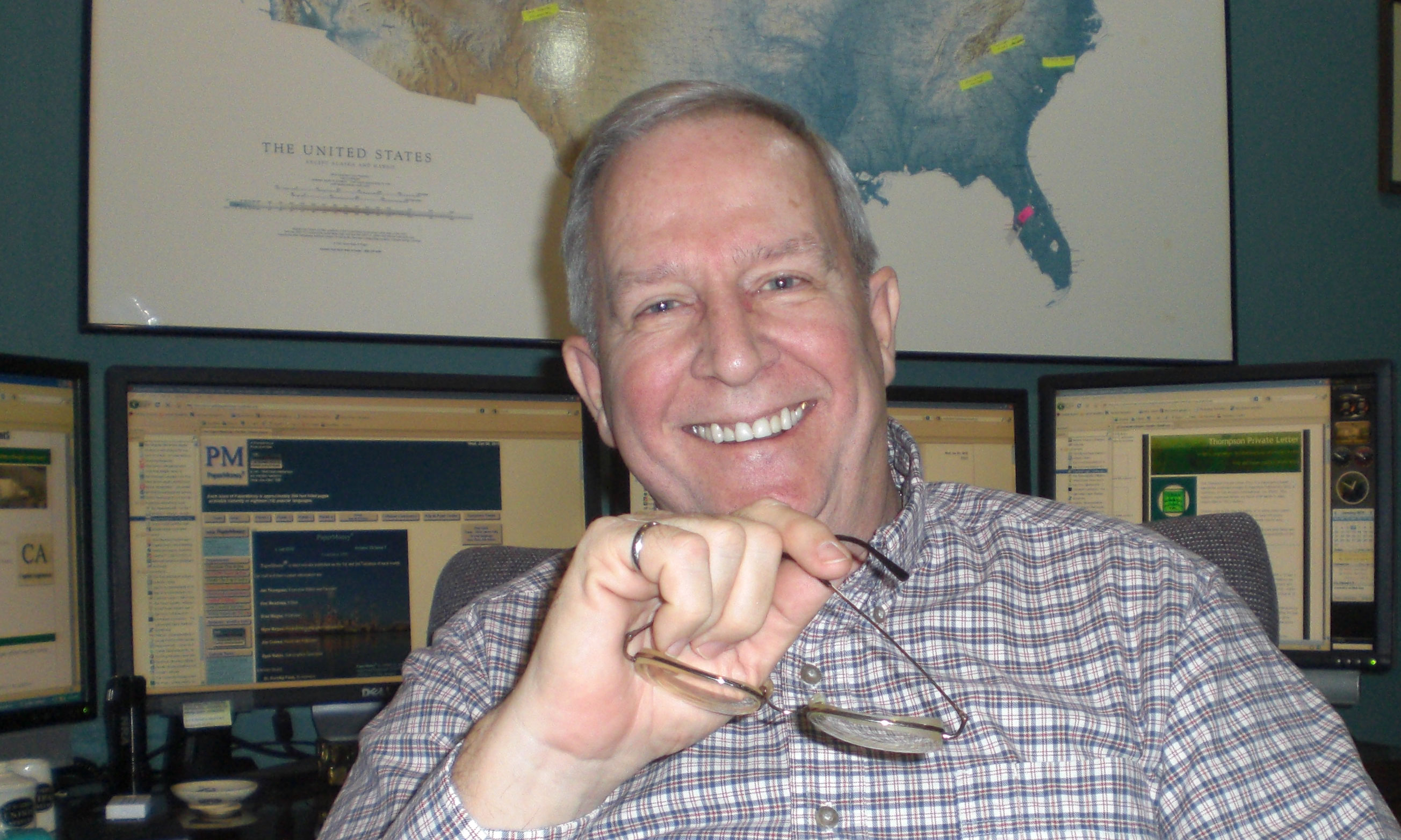 So AbitibiBowater announces, effective 7 Nov 11, they are changing their name to Resolute Forest Products. "We are changing our name to Resolute Forest Products to better reflect the fundamental characteristics of the Company we are today, including our determination, strength and resolve to be a profitable, sustainable organization," stated Richard Garneau, President and Chief Executive Officer. "With our competitive cost structure, diversified revenue base and strong balance sheet, we are well-positioned for the long term."
I hope it works for them, but a name change alone will not change the fundamentals of products, logistics, markets and cost structures.
Reflecting back over nearly four decades in the business, there are examples of good name changes, bad name changes and everything in between. Smart Papers did not mask the underlying product problems in that business. NewPage has turned out to be pages in bankruptcy.
Where name changes were important but not reflected in the businesses has often been hidden from public view. Over a decade ago, I was in a couple of old Champion mills that were cast off when International Paper acquired the parent company. The asset tags in the mills still said "St. Regis Paper" on them—an acquisition at least fifteen years old at the time. The James River, later Fort James, mills, agglomerated over about twenty years, kept a number of old names and headquarters alive internally. This was a contributing factor to their demise—the fiefdoms were never killed. Management kept expecting the employees to rise up and become one big happy family. Reports I heard from the inside were that the walls of the fortresses just kept rising higher and higher—synergistic effects were elusive. Management became focused on turf wars and the customer, and hence, "spinning the invoice printer," was forgotten.
The most famous name disaster, at least in modern times, was the Smurfit Stone union. Not only did old names survive, they actually kept two headquarters—suburban St. Louis and Chicago. No wonder they went bankrupt. How else to explain going bankrupt in one of the two most stable product lines in pulp and paper (corrugated packaging)? Rock-Tenn had this figured out. As soon as they acquired Smurfit Stone, they killed all the names, killed all the satellite headquarters and are now in the process of moving what is left to the Rock-Tenn headquarters in Norcross, Georgia (Nip Impressions is puzzled, however, as to why the Norcross headquarters must expand at all to manage this new acquisition). There is weeping and wailing, but everyone knows who they work for now. History is just history.
Will Resolute Forest Products bring good karma to AbitibiBowater? Who knows? The key to this strategy will be the internal change—will it be enough to change attitudes, energy and objectives of the employees? The rest of the world, including suppliers and customers, could probably not care less.
From my experience, the name thing boils down to two truths. The first is this: if you acquire a company or two or more companies merge—make sure you kill the old names dead and rally the troops around the new name. It is worth every penny it costs to do this and do it quickly. The second is, if your business is in trouble for basic structural reasons and you think a name change might save it, it won't. Fundamentals are fundamentals, no matter whose name is on the door.
For our quiz this week, we'll ask you about your name changing experiences. You can take it here.
Regarding safety, name changes usually follow or lead upsetting conditions. Upsetting conditions takes one's mind off safety. Name changes should be a signal to step up your safety awareness.
Be safe and we will talk next week.
Thanks for supporting us for the last 10 years—we are grateful for your loyalty!
Want to see the column earlier on Thursday? Follow me on twitter here. They are usually posted around noon US Eastern Time.