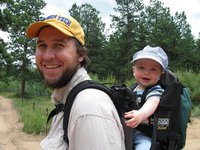 On September 2, President Obama asked Lisa Jackson, the head of the U.S. Environmental Protection Agency (EPA), to table new regulations of ground-level ozone pollution, i.e. smog. The responses to President Obama's decision to leave Clean Air Act standards at their current levels were utterly predictable. Business groups were pleased, but asked for more. The U.S. Chamber of Commerce President and CEO Thomas J. Donohue remarked:
The U.S. Chamber is glad the White House heeded our warning and withdrew these potentially disastrous – and completely voluntary – actions from the EPA. This an enormous victory for America's job creators, the right decision by the President, and one that will help reduce the uncertainty facing businesses. It's also a big first step in what needs to be a broader regulatory reform effort.
( http://www.uschamber.com/press/releases/2011/september/us-chamber-praises-white-house-decision-withdraw-potentially-disastrou )
Environmentalists were incensed. Michael Brune, Executive Director of the Sierra Club, stated:
The Sierra Club condemns the Obama administration's decision to delay critical, long-overdue protections from smog…By putting the interest of coal and oil polluters first, the White House seems to be saying that 'clean air will have to wait.' A healthy economy requires clean air and healthy people, and these protections from smog would have improved our communities and saved billions of dollars in health costs.
( http://action.sierraclub.org/site/MessageViewer?em_id=214701.0 )
The political calculus seems pretty clear. President Obama is running for reelection; the economy is in bad shape; business groups expressed concern that stricter clean air rules would harm nascent economic growth. Ergo, by axing the new regulations, President Obama positions himself as a moderate pragmatist who cares more about stimulating the economy than appeasing his left-wing base. Lacking a primary challenge, President Obama can look towards the 2012 general election with hopes that incremental moves to the middle of the political spectrum result in more moderate votes won than liberal votes lost. If, say, Rick Perry wins the Republican nomination, President Obama can tell green voters, "I might not be your ideal candidate, but the other guy doesn't even believe in anthropogenic climate change."
Perhaps this gamble will pay off, and after reelection President Obama will be able to pursue whatever his true agenda may be. But putting politics aside, President Obama made the wrong decision. On the merits of the rule, he did not trust the scientific or environmental policy experts, and he gave a bad rationale for his ultimate decision.
Scientific evidence indicates that ground-level ozone is more dangerous than previously thought. Vulnerable populations (children, older adults, and people with lung disease) will go at least several more years without added protection. The Clean Air Act demands that EPA promulgate air quality standards to protect health and welfare. As such, President Obama's dithering strikes a blow at the rule of law. One could argue with the Clean Air Act itself (though I wouldn't, I like clean air), but the law as currently written demands action.
More troubling than President Obama turning his back on science was his explanation for the decision. In his official statement, President Obama claimed that he was trying to balance the need for public health with a desire for "reducing regulatory burdens and regulatory uncertainty." He continued, "Work is already underway to update a 2006 review of the science that will result in the reconsideration of the ozone standard in 2013. Ultimately, I did not support asking state and local governments to begin implementing a new standard that will soon be reconsidered."
( http://www.whitehouse.gov/the-press-office/2011/09/02/statement-president-ozone-national-ambient-air-quality-standards ) What a cop out. When the newest scientific reports come out they are more likely to call for even stricter standards than the ones being left unimplemented now. Future rules that favor cleaner air will be cold comfort for those who suffer and die in the interim. Furthermore, President Obama's decision actually leads to greater regulatory uncertainty. If we cannot trust leaders to stick to their principles, on what basis do businesses have to plan for the future?
---
A recommendation: The Economist gave an elegant eulogy for Ray Anderson (http://www.economist.com/node/21528583). Mr. Anderson was a pioneer in the carpet business and (like myself) a proud alumnus of Georgia Tech. A clear eyed business person with an ecological conscience, Mr. Anderson showed that you can do well and do good at the same time
***
Travis holds a Ph.D. in public policy from the Lyndon B. Johson School of Public Affairs, University of Texas, Austin, Texas, USA. He resides in Golden, Colorado, USA.