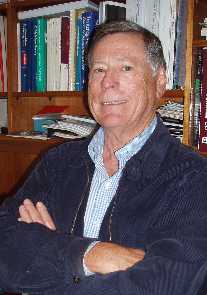 "It was the best of times, it was the worst of times, it was the age of wisdom, it was the age of foolishness." So began Charles Dickens' classic novel, "A Tale of Two Cities." One hundred and fifty five years on, much the same could be said of the paper industry, particularly in Australia and New Zealand. Increasingly though it seems to be the worst of times.
Nevertheless, there are some encouraging aspects of the industry that should be mentioned.
Amcor is full speed into the construction of their new 400,000 metric tons containerboard machine, with a very significant AUD 500 million budget to go with it. With an ambitious start-up date of April 2012, this project will, however, see retirement of the existing two operating machines at Botany mill and the closure of Fairfield mill in Melbourne some months after the start of the new machine, when its production capacity is assured.
At Visy Paper headquarters they've been busy crunching numbers, and at the recent official opening of their Tumut kraft mill expansion they announced the start up of the first of a series of co-generation plants for their Australian mills, which will be at one of their Melbourne mills in October, at a projected total cost of AUD 500 million. (Last year, Pratt Industries, Visy's USA Division, commissioned a USD 60 million energy plant in Georgia). The timing of Visy's announcement probably had more than an element of relevance to the formal announcement made by the Australian Prime Minister on 10 July of the imposition of a carbon (dioxide) tax, applicable from 01 July 2012; but more about this later.
In Sydney, ABC Tissue has announced investment in a second 40,000 metric tons/year crescent former. This will be followed by a through-air-dried (TAD) machine with 25,000 metric tons/year of capacity to start up in 2013. When the negatives are considered, it will be seen that this has come at the expense of another company.
As indicated in our previous column, only a brave commentator would make a call on the certainty of the outcome of the Gunns pulp mill proposal, although some of the announced steps along the way seem to be proceeding. In so doing, opponents of the mill have been outraged by revelations that the Tasmanian government had agreed to provide loans to a prospective purchaser of Gunns' Triabunna woodchip mill, which they saw as another handout to Gunns.
However, in a rather amazing turn of events, the logging company that thought they had bought the mill were stunned to find they have been apparently over bid by two wealthy conservationists who have together paid a reported AUD 10 million for the mill. This was actually less than the alternative offer, but was a less complicated deal. Although it is reported that they will continue to operate the mill in the short term, they see a future as a tourism attraction. This outcome was not on the radar of any commentator and indeed there may be more surprises still to come!
On the other hand, there are many negatives, and recent announcements from PaperlinX seem to confirm that their outlook is indeed for the worst of times. PaperlinX stock is now almost valueless, trading at less than 3% of its highest value reached after demerging from Amcor. PaperlinX has announced yet another restructuring program to provide future benefits. The cost of redundancies means the company will incur an even larger than expected loss for the 12 months to 30 June. Of course, PaperlinX no longer manufactures paper, having been forced to sell their world class Maryvale mill to Nippon Paper to ensure solvency.
ABC Tissue may be enjoying the best of times, but for nearly 250 workers at Kimberly Clark's Millicent mill in South Australia, it has been decidedly the worst of times. In May, the company shut down two of its four tissue machines, removing about 45,000 tons/year of capacity and also shut down its 80,000 tons/year magnefite (bisulfite) pulp mill, which it commissioned in 1994. This followed an unsuccessful appeal to the federal court (with SCA as co-defendant) to overturn removal of dumping duties on imported Indonesian tissue products. The fact that the pulp mill is apparently for sale to anyone but Solaris (a subsidiary of APP from Indonesia) and the rapid expansion of ABC Tissue drives home the reality that often success by one company is at the expense of another. As some consolation, on 07 July, Kimberly Clark announced an AUD 30 million combined heat and power plant investment at Millicent mill.
In New Zealand, the scenario is also problematical. Norske Skog's newsprint operations in New Zealand (and also Australia) are for sale if a buyer can be found. These assets (particularly in Australia) are considered the jewel in the crown of Norske Skog, but the parent company needs the cash and these are the only assets that may be readily saleable. That said, the parlous state of the global newsprint market means there is no obvious buyer.
But business must go on and the Norske Skog board has approved construction of a 25 MW geothermal power plant to reduce energy costs at their New Zealand mill.
Also said to be on the block are the Carter Holt Harvey (CHH) operations in New Zealand. CHH is part of the Rank Group, a private company controlled by the reclusive New Zealand billionaire entrepreneur Graeme Hart (said to be the richest person in Australia and New Zealand). Hart has built Rank's Reynolds Group Division into a formidable global empire and recently snared the Pennsylvania-based Graham Packaging business for about USD 4.5 billion.
Reynolds Group Holdings includes SIG (the world's biggest maker of aseptic beverage carton packaging after Sweden's Tetra Laval), Reynolds Consumer Products (the largest USA maker of foil, wraps, and bags used in food storage and preparation), which it acquired from Alcoa, and Closures, the leading global provider of plastic bottle caps used for beverage bottles. It also incorporates Evergreen Packaging, formed through Hart's acquisition of International Paper's liquid packaging mills and Blue Ridge Paper Products in 2007, and Pactiv.
This packaging empire grew out of Hart's NZD 3.3 billion acquisition of CHH in 2006, which was then delisted from the NZX.
The downside of this global packaging domination is that the CHH operations probably don't fit with the current vision for the Reynolds Group.
The projected Reynolds Group debt of nearly USD 17 billion after the Graham acquisition has sparked considerable media speculation about a serious ongoing effort to sell the CHH assets. Whilst the assets were acquired for NZD 3.3 billion, it is not entirely clear what the sale would net. Much of the forestry assets have been sold off (for NZD 1.6 billion) as well as the carton printing business and other assets. There is speculation that its 900,000 tons/year of market pulp capacity would be attractive to Chinese buyers. The sale of the CHH business is not necessarily a negative and indeed the right buyer could well grow the business, especially the pulp mills.
Bloomberg reports that the Graham acquisition will be completed at the highest multiple paid for a publicly traded U.S. paper and plastic container company since 2002. Whilst media commentary is that this acquisition may be a bridge too far for the Rank Group, the track record to date has been anything but foolish!
As a final observation on wisdom and foolishness, some comment about the Australian carbon tax seems appropriate. Those who believe global warming portends Armageddon will see the tax as wise and essential. Opinion polls tell a different story. Popularity of the government and prime minister has plummeted precipitously and if an election was held now the government would be ignominiously hurled out of office. This is because they promised no carbon tax before the last election. However, they are clinging to power in a hung parliament with the support of Greens and Independent Representatives and the tax is the price they have to pay for that support. At AUD 23, a metric ton of carbon dioxide (and increasing 2.5% a year until 2015 in real terms), the tax will apply to only 500 mostly manufacturing companies that were identified as the most polluting, including the pulp and paper industry (although the forestry industry as such is exempted from the tax). Most of the tax will be returned to low income earners to offset higher resulting energy prices. The overall impact is projected to be a 0.7 percentage point increase in the consumer price index.
To be seen to be protecting jobs (which cynically means protecting votes), these industries will however receive free credits in the short term and be eligible for grants to establish alternative clean energy options and other options to enhance competitiveness. For the pulp and paper industry, "free" permits will equate to 94.5% of the cost of the tax and are guaranteed for at least five years.
The devil will be in the detail, and only time will tell whether this tax package signals an epoch of wisdom or the ultimate in foolishness.