[adv.] OpTest's OpTiSurf
Published: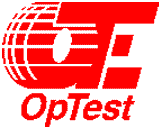 OpTest's "OpTiSurf" is indeed a new way to measure surface roughness. According to OpTest, "The OpTiSurf revolutionizes the measurement of surface roughness of paper. Using advanced optics and algorithims, it quickly quantifies the optical roughness of entire sheets. OpTiSurf correlates with traditional air leak tests but has greater precision and speed, with less maintenance." And I would emphasize that no air is required. I suggest you look at it today--just click on "More" below.

And when you talk to OpTest, please say hello for us here at Nip Impressions.

Regards,

Jim

The riddle last week asked: Who made the first Transatlantic flight?

Answer to last week's riddle: While Charles Lindbergh made the first non-Stop flight between American and European mainlands, the first Transatlantic flight occurred in 1919 in a NC-4 flying boat commanded by Albert Cushing Read. The trip from Rockaway, New York, to Plymouth, England, took nearly 54 hours, and included intermediate stops in Trepassey, Newfoundland, the Azores, Lisbon, Portugal, and other locations. Source: http://en.wikipedia.org/wiki/Transatlantic_flight

This week's riddle: What innovation did 1890's German tax collector Karl Friedrich Louis come up with to facilitate success as he made his rounds?
Comment