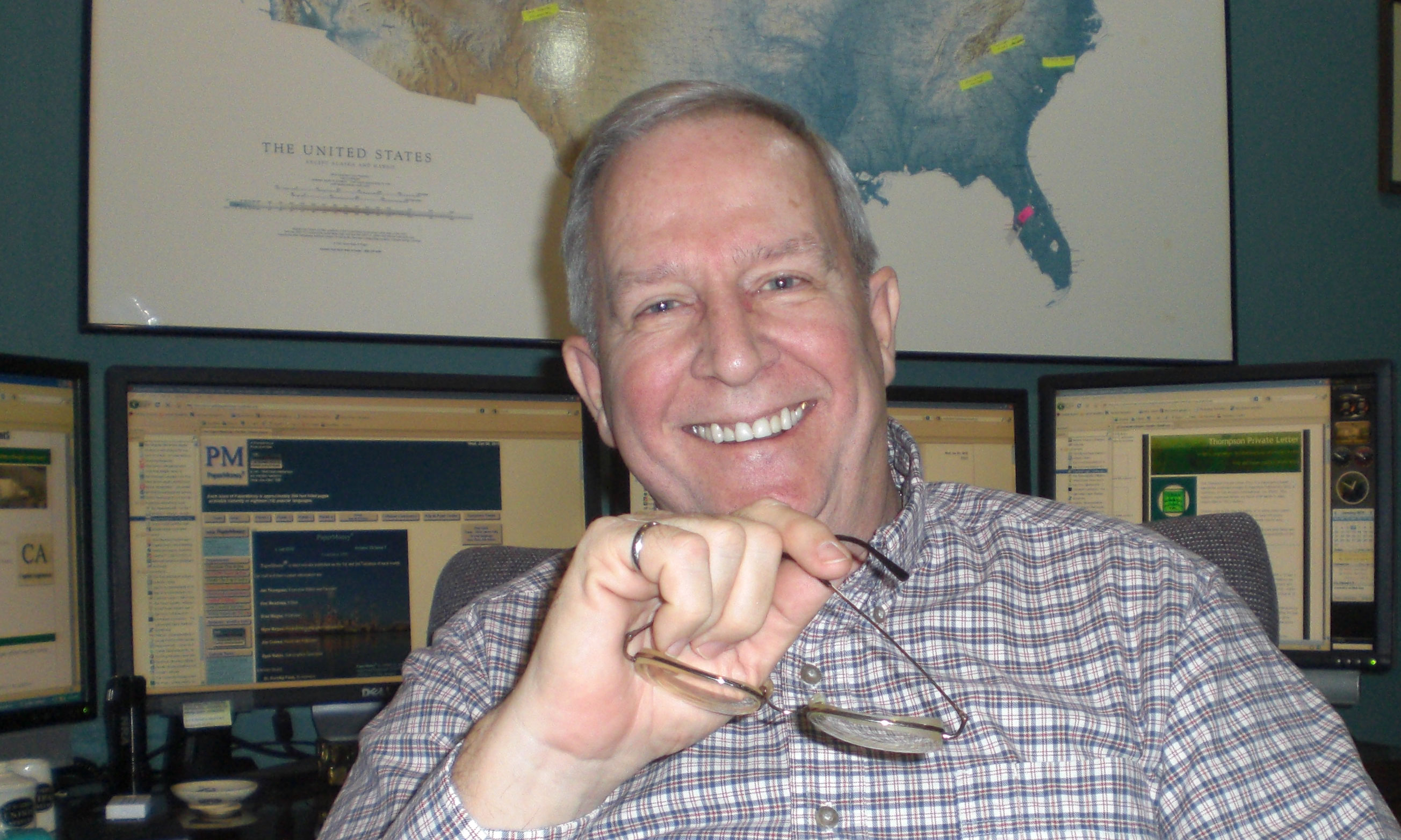 When I started this consultancy nearly twenty years ago, one place I thought I could contribute to the industry was in the area of public relations. The thinking was this--I know the technology and I can write. At the time, this industry was in trouble with the general public. What I soon found out was that the industry would rather spend money on lawyers than on trying to explain its ways to others.
Nothing has changed. In this column, Week of 21 Mar 11, the title was "Addiction" and I lamented over the industry's acceptance (in the United States) of federal money, especially the black liquor tax credit. I was not so critical of the industry actions (after all, if your competitor is accepting it, you are almost forced to in order to uphold your fiduciary duty) as I was that it was available at all. This does not help our industry in any way, shape or form.
Now, two of my interests--farming and pulp and paper--have merged to make this point. The Progressive Farmer's online edition of March 28, 2011 has an article by staff writer Todd Neeley titled "Pulp, Paper Companies Amend Tax Returns--Actions Could Cost Taxpayers Billions of Dollars." In this article, Mr. Neeley talks about the black liquor tax credit and how this credit was originally meant for cellulosic ethanol production. Of course, for farmers to while about another industry receiving a tax credit is ironic and humorous in and of itself--agriculture has received government benefits of every conceivable kind for over one hundred years.
So you say, "Jim, where is the harm with the public?" In other words, how can I identify harm to the industry greater than the cash received from the government?
It is simple--the more we look like bad players, the more the public will want to just put us out of business. How will they do that? By using less and less of our products. It has happened before, not for the same reason, but it has happened. Printing and writing grades have all suffered mightily due to technological advances.
What I call the tangible grades can, too. For instance, in the away from home tissue business, anecdotally, it does not seem like we are winning the war against hot air dryers. Yes, we talk about atomizing germs and blowing them all over the restroom, but our message is weak, too weak to overcome bad publicity about our industry.
Packaging is a perpetually war. if we are not fighting packaging elimination, we are fighting packaging made from other materials.
The point is, we need all the ammunition we can muster in order to keep our markets thriving and vibrant. Anything that makes us look bad will ultimately affect our markets. Unfortunately, these problems seem to be in the distant future while grabbing the cash available is an action we can take now.
So what should we do? One of our failures in the past is to "stonewall" our actions. We have engaged in some actions at times to win the hearts and minds of the local communities where our mills are located. We need to do more and do it consistently. Improving our public relations image is an always and forever activity and it needs to be at the local level. When a derogatory comment appears in the press, you know you have been too late.
For our quiz this week, we'll ask you if you think your company is doing a good job in your local community. You can take it here.
Of course, your safety record is a matter of record in your local community. Being known as an unsafe place to work is not only directly costly, it will deny you access to some of the best local workers available. Would you want to work some place where it appears likely you might be hurt?
Be safe and we will talk next week.
Want to see the column earlier on Thursday? Follow me on twitter here. They are usually posted around noon US Eastern Time.