[Adv.] OpTest
Published: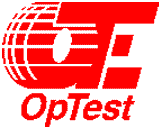 We have been talking about OpTest's OpTiSurf for a long time, but I wanted to bring you back to the full line of OpTest's instruments. Optical measurement is their expertise, and they have more clever optically driven instruments than anyone else. I suggest you look at them today--just click on "More" below. And when you talk to OpTest, please say hello for us here at Nip Impressions.
Regards,
Jim
Riddles by Travis:
Of the 5 items listed below, which three are eligible health savings account expenses: dentures, vasectomy, toothbrush, vasectomy reversal, athletic mouth guards?
You can find the answer by starting here.
Comment