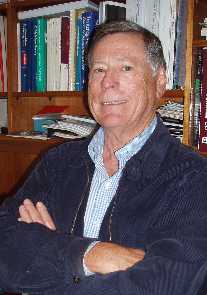 It is somewhat ironic that the Australian pulp and paper industry was built on the back of research, development, and innovation but now finds itself characterized by significantly declining investment in R&D both at the private and government funded levels and apparently with little sense of direction as to how best to direct any future R&D dollars.
Pioneers in the Australian pulp and paper industry found ways to chemically and mechanically pulp eucalyptus wood and thereby provide a native source of raw materials. This work underpinned the growth of kraft pulping of eucalypts, a mainstay of the significant hardwood kraft pulping industry in Latin America, in particular.
In the golden era of Australian pulp and paper R&D, developments in addition to eucalypt pulping included counter-current pulping, wet air oxidation, anthraquinone (AQ) pulping, direct alkaline recovery, Bel Bond gap former, dry forming, wood fiber cement, green liquor oxidation, totally effluent free paperboard mill, and invention of the Silviscan device for characterizing wood structure. These developments underpinned decades of international respect for Australian R&D in the pulp and paper field, which saw an era of significant international collaboration and drove a training program to develop skilled scientists and engineers to support this program. Many were trained at the then Institute of Paper Chemistry in Appleton, Wisconsin, USA, and a similar program was subsequently initiated at Monash University in Melbourne with the establishment of the Australian Pulp & Paper Institute (APPI). Twenty years on, APPI is at the cross-roads as industry funding shrinks and potential students ignore the scholarship-based programs, obviously having consigned the pulp and paper industry to the industrial graveyard in their minds.
The recently established Pulp & Paper Innovation Council has noted in its initial statement of aims of "commissioning and endorsing an R&D roadmap of the industry," yet others in the same federal government department recently saw fit to terminate the pulp and paper R&D group within the Commonwealth Scientific and Industrial Research Organization (CSIRO). This decision was seen by some almost as an act of mercy since the administering department had little interest in the industry and the few remaining staff in this area were not doing useful work.
Last year, two industry colleagues and I presented a paper at the Appita conference to identify if there were any reasonable prospects for Australian R&D in the future ["R&D for the Australian pulp & paper industry at the crossroads"]. I thank my co-authors for permission to draw on some of our conclusions.
It is acknowledged that times have changed and the globalization of the industry and the transfer of many areas of technical development to supplier leadership have somewhat shifted the focus for R&D.
A concentration by manufacturers on cost rather than value has seen priority given to short-term savings, and in this environment R&D has struggled to establish alignment with the time frame demanded for commercial returns.
Companies, to a certain degree, gave support to centralized R&D, but it has always been too compelling to stagnate funding or even reduce it when it was removed from the direct corporate management line. Whilst cooperative R&D has merits, the inevitable competitive forces worked against the concept. Eventually, the funding falls below the critical mass to sustain and nurture effective R&D.
The federal government in Australia does provide apparently attractive tax concessions for R&D, but often the more R&D is outsourced, the less effective the direction of the work becomes and consequently, the tax break rather than the breakthrough becomes the driver.
For a period, the R&D tax concessions did have the desired effect, at least according to the published figures. The published amount of R&D dollars spent on wood-related research 25 years ago was a mere AUD 9.8 million, but rose dramatically to peak at AUD 182 million in 1996. In the 2007-2008 fiscal year, only AUD 63.4 million were spent. Sadly, less than 15% of those much diminished funds were directed to pulp and paper activities and much of this via a cooperative research arrangement.
Australia has a small population, but even on a comparative basis, the numbers paint a depressing picture. Across all R&D expenditures Australia has performed disappointingly against other countries. In 2007-2008 Australian business spent 1.27% on R&D as a percentage of gross national product. This compares poorly with Sweden (2.66%), Finland (2.51%), and the United States (1.93%). Fortunately for Australian pride, Canada was a relative basket case, with an expenditure of only 1.05%.
The investment in pulp and paper R&D in Australia was saved from oblivion by an initiative during the years from 1992 and 2008 in which two successful Cooperative Research Centers (CRC) were established; CRC for Hardwood Fibre and Paper Science (1992-1999) and CRC for Functional Communication Surfaces (2001-2008). Both CRCs were jointly supported by government, industry, and research organizations, and contributed more than AUD 80 million dollars (combination of cash and in-kind) to pulp and paper related research over this period.
The bottom line has been a relentless trend in emasculating the ability to deliver effective R&D for the pulp and paper industry. In the last 30 years, manufacturers and CSIRO have reduced the number of scientists and engineers employed from more than 250 to less than 30 personnel. Furthermore the "R" in R&D is now effectively absent, certainly at the basic research level, and the "D" is more about short-term customer support and troubleshooting than any genuine long-term development.
Innovation is a key driver of growth for any successful company and for the economy in which it operates; R&D is the engine room of major innovations. Only R&D can provide the scope of changes and opportunities that can be regarded as transformational. Innovation stimulates productivity, spawns new industries, and transforms existing businesses, thereby securing longer-term value creation for a company, an industry, and the nation.
Perhaps the changing nature of the industry and its global rationalization will provide the platform for a new era of innovation. There is already an infrastructure existing that may spawn opportunities in the areas of biomass and bioenergy. It is encouraging that the Pulp & Paper Innovation Council has stated as its second immediate priority "Developing the Terms of Reference for an appropriately-funded Biorefinery Research Institute."
Indeed, with the globalization of the industry there is a real opportunity for a transformation from being a processor of wood and wastepaper to manufacture papers for the local market to being a genuine processor of all forms of agro-cellulose to make not only paper and packaging products but a whole range of integrated renewable and sustainable products for local and international markets. Existing pulp and paper mills have the potential to be the nucleus of agro-biorefineries. Recently, Kimberly Clark Corporation announced the closure of its Tantanoola magnefite pulp mill if it is unable to secure a buyer. Perhaps this mill will provide the basis for a biorefinery and the catalyst for a new wave of R&D.
Ultimately, R&D must generate a financial return commensurate with the inherent risks with R&D. For the Australian pulp and paper industry and for all Australian manufacturing, this means that the R&D must be saleable in a global market or lead to cost efficiencies that generate a greater and more profitable share of the global industry for Australian manufacturing.
At the same time, there is an opportunity to be at the front of the line to seize exciting new opportunities and it is to be hoped that entrepreneurs will step forward to this end, even if the more established companies are unable or unwilling to do so.