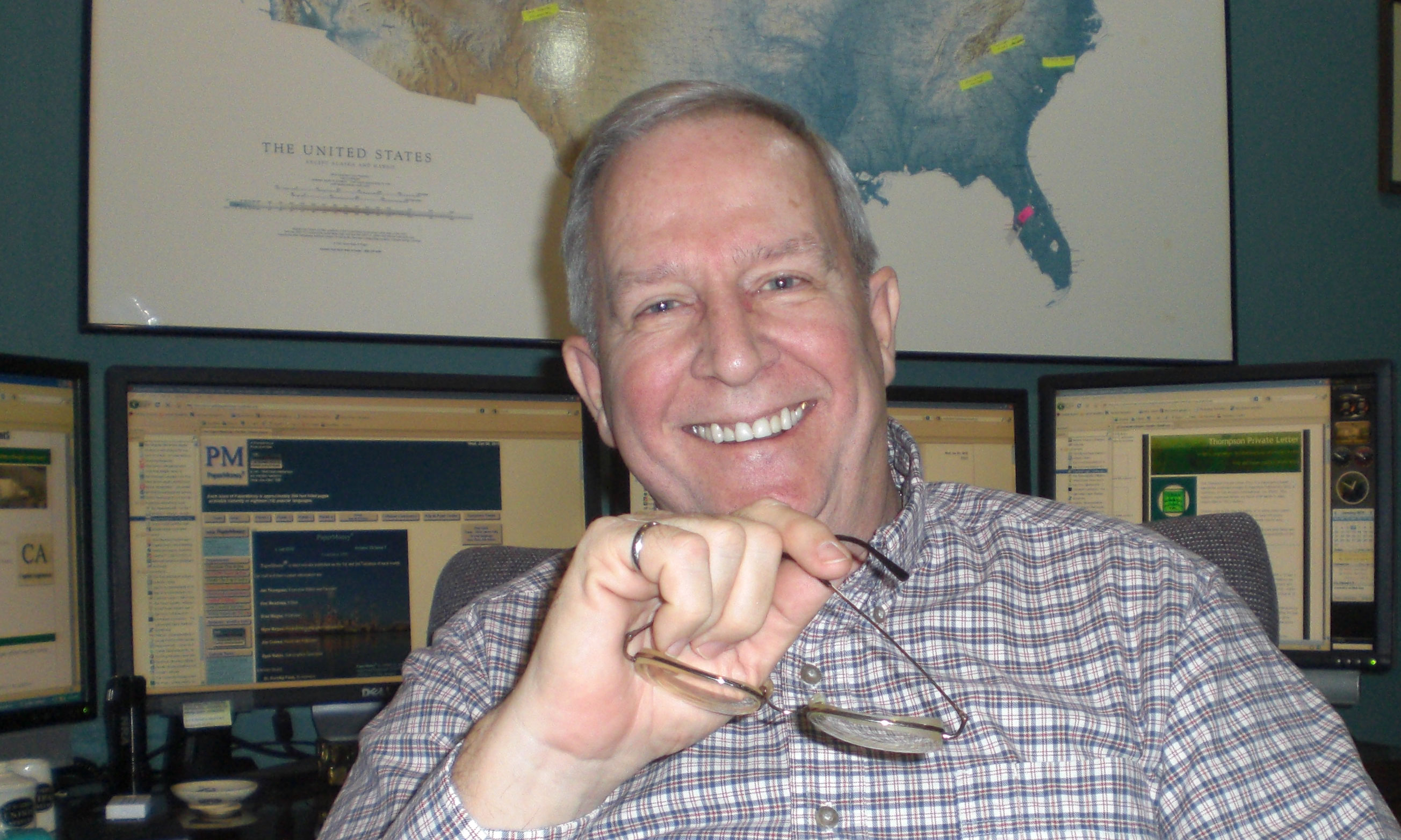 As an old farm boy, I still get many agricultural magazines. The split on the content of these magazines is fairly predictable. About half of each deals with the management and technical skills of being a farmer, the other half deals with how to get more subsidies, grants and so forth from the government.
Farming did not start out this way, it did not even start out in the United States this way. Farmers used to make it on their own. Today, their ability to rake in the government dollars is vital to their business, because all their competitors do so.
When I started in the pulp and paper industry, we made it on our own, too. But when the government started throwing around money, we took the bait. Now, we have de facto given control of our businesses to the government. The first part we gave up was research. There is not a research program in the United States, perhaps anywhere in the world, that is not dependent on government funding.
Our researchers cannot be enticed to work on anything meaningful for it is so easy to write government grant requests. I am not exaggerating much when I say I doubt there is a researcher under forty in our industry that has a clue as to how to go out and solicit industry funds for an idea. Simultaneously, our industry companies do not have a door for researchers so inclined to knock on to pitch their ideas. The path between industry researchers and operating companies is all but completely broken.
Likewise, a whole crowd of consultants has sprung up that do nothing but make a living cooking up government grants which they execute in collusion with state or local governments. Are they producing anything meaningful that helps move the industry forward? Sometimes, but more often than not, the answer is "no."
Now the problem gets worse. The Black Liquor Tax Credit, when it came along a couple of years ago, seemed so silly people were calling consultants such as myself and asking, "Can this really be true?" The logic for its existence was so bogus we could not see how the government could be so stupid. Yet now, we are in "the Son of the Black Liquor Tax Credit" and it is fair to say a number of well known companies have become completely addicted. Now this is getting serious and involving big money according to several sources.
I don't have a problem with tax incentives that change behavior in an obviously beneficial way. I admit I helped with many solid waste exclusion tax issues in the late 1990's. But, at least my rationale (I am sure you will write and tell me if you think I am a hypocrite) was that these moved behaviors in a way the country wanted to move (more recycling).
Government funding of research has destroyed our research capabilities, except in the areas in which the government is interested. The Black Liquor Tax Credit , so far, has done nothing except raise the national debt and further destroy the image of big business--it has been a transfer of borrowed government funds to paper company stockholders. But it has an ominous future danger--it can keep paper companies with Tomlinson Recovery Boilers from seriously looking at any emerging technology. What would motivate a rationale, fiduciarily responsible CEO to abandon the recovery boiler, which is "making money" (government grants) in favor of a more profitable process? Of course I mean "more profitable" on a level playing field--existing technology versus new technology, grants excluded.
Meanwhile, a company in a country without these grants could adopt new technology, go well down the learning path of perfecting its operation, leaving the grant laden competitor in the dust, a technical antique.

But the dangers are even deeper than this. For in the short term, one could hardly argue that the CEO accepting the grants is not doing their fiduciary duty. After all, if it is legal, I, as a stockholder, want that CEO to maximize my return. But in the long term, my paper company in which I hold stock has a new problem. Now it has to develop skills that are of a political nature, for once it is addicted to the government checks, it must keep them coming. And, as time goes by, it has to use its new-found political skills to compete with other industries and other entities to keep the government largess flowing. With national debt where it is in the United States, the day of competition for government handouts is coming, and, to just give one example, we don't stand a chance compared to, say, agriculture.
There have already been articles written that the US government has "funded the 'Tea Party'" for example. How did some writer make this argument? The logic goes like this: Georgia Pacific received Black Liquor Tax Credits. Georgia Pacific is owned by the Koch brothers. The Koch brothers are allegedly financial supporters of the "Tea Party" movement. Folks, you cannot make up stuff like this, yet is shows the slippery slope we are on. We have enough public relations problems without going down this path.
For our quiz this week, we'll ask you opinion on this subject with an interesting question. You can take it here.
For safety this week, addictions are too easy. But they are hard to overcome. If you or a loved one has an addiction--drugs, alcohol, ... plan to spend a long time and much effort to overcome it.

Want to see the column earlier on Thursday? Follow me on twitter here. They are usually posted around noon US Eastern Time.