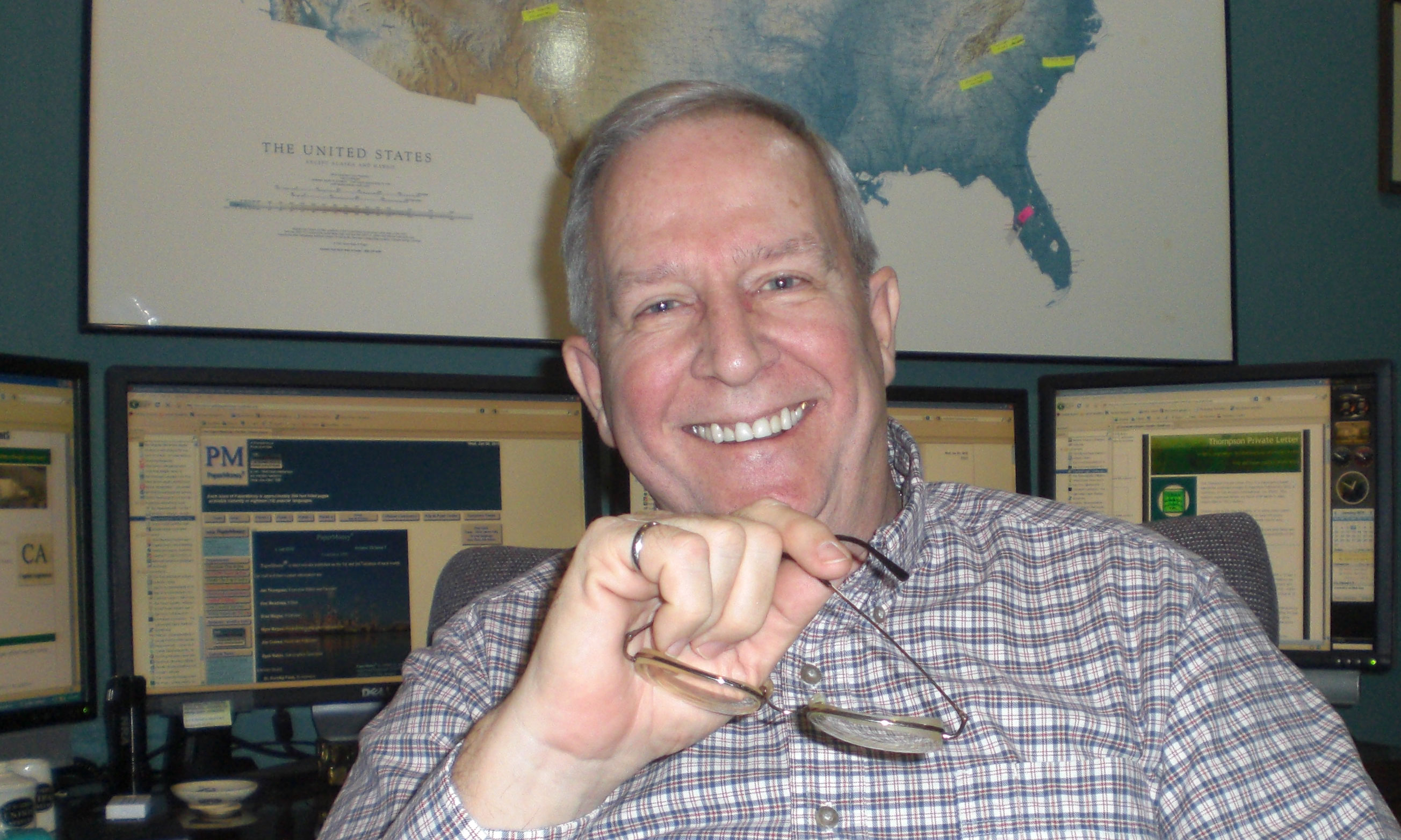 As I watch matters unfold around the world, I immediately think of the papermakers (broad definition--all of us involved in papermaking) and how they are dealing with local developing circumstances. As you can imagine, my little brain has been working overtime recently. From political turmoil in the Middle East, to new earthquakes in Chile, the devastating earthquake in Christchurch, New Zealand and the floods in Australia last month, our fellow papermakers around the world are dealing, to say the least, with abnormal conditions.
Along with this, I see papermakers being of a kindred spirit. Hardworking, no nonsense, honest, and, if political at all, leaning to a slightly conservative viewpoint.
This gives us a common ground to be a sinew for common interests around the world. And, since we touch so many other people in our families, acquaintances and so forth, we can spread our common interests and understandings to others in each of our local communities.
So should we do anything different as far as our actions are concerned? Probably not, we are all busy as it is. Any new effort may not have the emotional or financial payback necessary for us to continue it.
But mentally, we can do something, something that may be very important. When you look at the news and see people in other countries in distress, be it political, natural disaster or whatever, think about papermakers there. Maybe you think people in a certain location dress funny (at least compared to you) or eat strange foods. This can cause you to have a disparaging attitude towards these people.
But think of the papermakers. They do 95% of the things you do--they wake up each day, go to work, struggle with equipment and quality, have shutdowns and unplanned outages. Their life is like yours.
Now take this a step further. Since they probably spend at least 45 hours per week at best, they are spending at least 27% of their time in an environment that is much like your own papermaking experience. You share a common bond and a common familiarity with papermakers all over the world.
Additionally, it is not said often enough that papermaking is a noble calling. Pulp, paper and paperboard products make life better for people everywhere. We have been the target of outrageous environmental invective for decades, some deserved, most not. But through all of that, perhaps because our products are so ubiquitous, our real benefit to modern society has been ignored. People using modern paper and paperboard products lead healthier lives and, in general have a better life. How do I know this? Look at the per capita consumption of paper by country or society. Without fail, the societies with better conditions have a high consumption of these products.
So what I am asking you to do here is take our common papermaking heritage a bit further, a bit into the ethereal or metaphysical. When you see news stories on television or the internet, no matter what is going on, remember there a papermakers just like you close at hand. If you find another society a bit strange as compared to what you are used to, remember their are papermakers nearby.
A little thought on each of our parts along these lines just may help achieve greater understanding and promote a greater good among society as a whole. We will ask you what you think about this in our weekly quiz here. If you want to help out with humanitarian aid in the Middle East, go to the Red Crescent site. In New Zealand, the Red Cross can be reached here.

For safety this week, have you learned an important safety lesson we should spread to papermakers everywhere? Drop us a line and we will publish it in next week's letters.
Be safe and we will talk next week.
Want to see the column earlier on Thursday? Follow me on twitter here. They are usually posted around noon US Eastern Time.