Supplier Service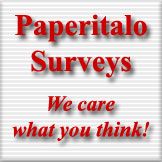 Last week we asked: "If you do not work up close to the "invoice printer" in your business (mill, equipment or service provider), do you think it would be advantageous to your company if you did so for one week per year?" Comments:

| | |
| --- | --- |
| 1 | A great way to teach the Socratic method, Why? and Why Not? |
| 2 | Disadvantage: lost productivity in my regular job. Advantages:all those you stated, plus the probability of getting some new ideas for my job; also the general stimulation and perspective of a change of scenery. |
| 3 | You have stated the advantages. Might I add that many R&D people commented that they became proficient at their jobs after pulling strike duty in the mill. I'm hard pressed to come up with any disadvantages, provided that there is proper training for the person to do the job safely and with a minimum level of competence before they hit the floor, and they are given work which they have he capability to do. Dene |
| 4 | In the 70s, they guy who ressurected Avis rent a car wrote a great book "up the organisation" One of his many rules at Avis was that all HQ staff and managers had to spend a week/year working behind the rental counter, facing customers. Neil |
| 5 | Time at the machine helps to be aware of the product, it makes sense to know the product and in the end this product is where you are paid of. |
| 6 | An appreciation of how they company makes their income. Also, there would be an appreciation for what all (energy,materials, other resources) go into a product. |
| 7 | I am not sure if actually DOING the work at a plant would be beneficial. But visiting a manufacturing plant once a year should be mandatory...and perhaps "co-piloting" for a shift with operators that know what they are doing would be beneficial. Thrusting someone into a manufacturing position (backtender or even 3rd hand) could be unsafe and will probably cause loss production or at least frustration from the remaining crew that would have to compensate for the "corporate muckety". |
| 8 | Understanding process and provide fresh eyes for opportunities. Potential safety concerns is the only disadvantage I can envision. |
| 9 | New contact routes between people in any organisation is always advantageous. Developing understanding of the realities of business is never a waste. |
This week we are asking about your experiences with suppliers. You can take the quiz here or click on "More" below.
Want to get a jump on the surveys? Follow me on twitter, where they are posted early. You can do this here. (note: all respondents are confidential; the software is programmed in such a way that neither we nor anyone else can determine who responded)
###
Want to be heard on other subjects? Be sure to watch for "Paperitalo Second Tuesday Surveys."
More...
---
 Related Articles:
---