Training, training, training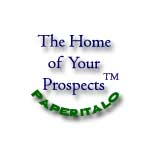 Jim,

To me, one of the biggest boosts for training for the individual is the Internet, more specifically GOOGLE. A subject can be chosen for a search, look through 20 to 30 pages and find a whole bunch of information (one caveat, choose the right words for the search). Probably not everything, but enough perhaps to make it seem like you are well informed. For example, I have saved a group of articles that could be used for a novice to learn about paper and the paper/board industry. My original incentive was someone who asked me about a short course in paper physics. I would be happy to share the articles with someone seeking this kind of information. Or to do another search to obtain articles appropriate to their needs. I do this all the time on a variety of subjects and seemed to have developed a knack for choosing the "right words".
Chuck Green
Webster, New York
USA
****
Have a comment? Send your email to jthompson@taii.com. Unless you tell us otherwise, we will assume we can use your name if we publish your letter.
Remember, if you please, to let your suppliers know you read Nip Impressions!
---
 Related Articles:
---