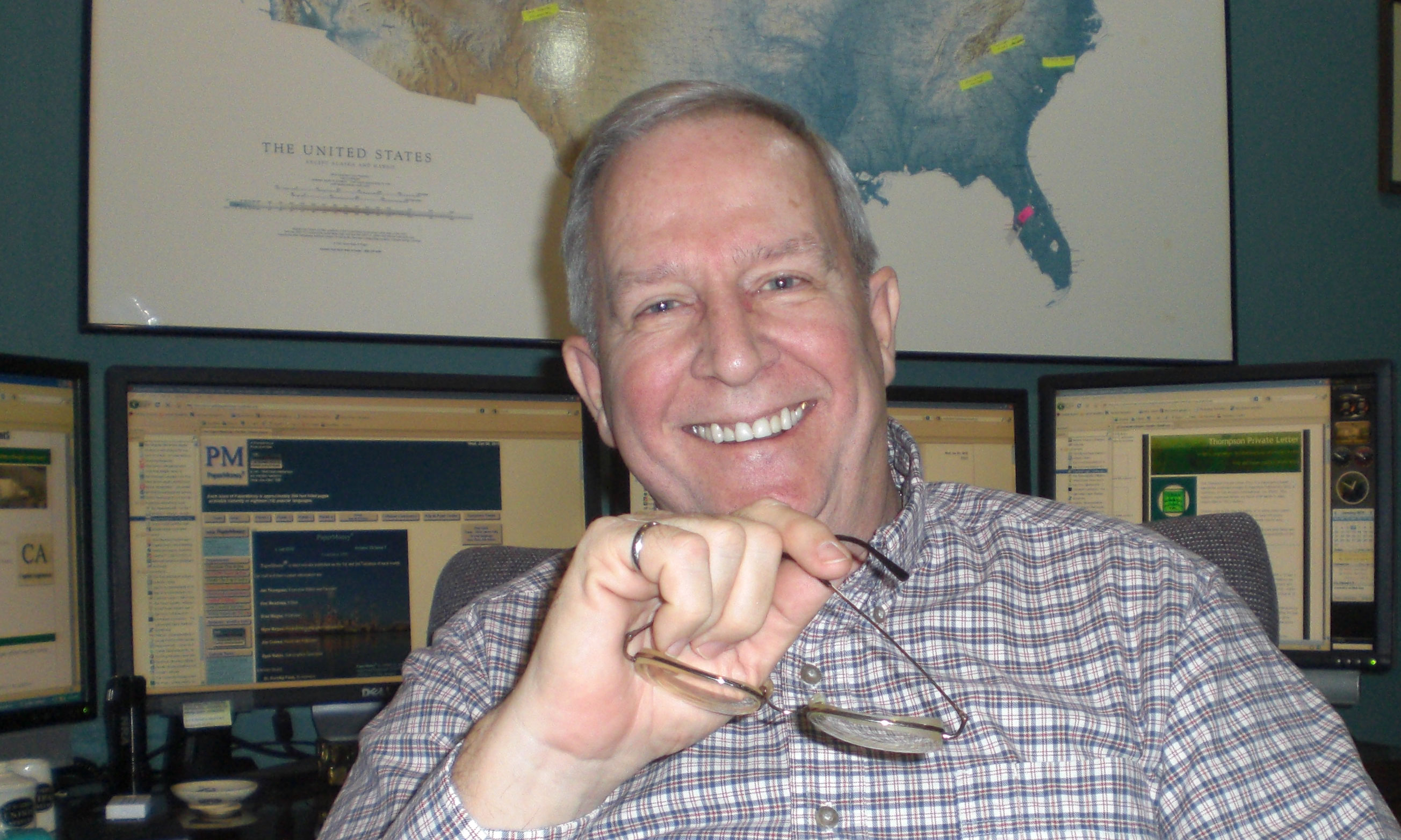 This past weekend we had the second Light Green MachineTM Institute Conference here in Atlanta. As you know, our goal is to reduce the weight of paper machines, their auxiliaries, buildings and foundations by 50% by 2025. The genesis of this was a Nip Impressions column in the summer of 2009.
After this past weekend's conference, we believe it is possible to achieve this goal now with well proven technology—nothing needs to be invented. It will, however, take willpower and small risk taking for these ideas to be implemented all in one machine. We will spend our efforts in the future refining, finessing and promoting these ideas. They will no doubt be modified over the years, but they all exist and can be shown to be operating somewhere today.
In the following, I will list suppliers where we know they exist. This is not to say these are the only suppliers or that other suppliers are not equal or better than the ones we list. The point is to do the best we can to show you the technology exists to do this now.
Our example will be a non-integrated mill using either bailed pulp or recycled fiber as its fiber source.
First, we will heat the water and pulp slurries in the stock prep area with Maxon fire tube burners (see Maxon information here). These will eliminate the need for steam in the stock prep area. I was using these in equipment designs in 1970 and they had already been around a long time then.
We can also use CVPC and fiberglass pipe for many applications here in stock prep. It is inexpensive, has good service life and is very easy to erect. I have been specifying it since 1974.
Use Voith CarboTec Rolls wherever possible (see here). These can be used in every position in the fourdrinier and many other places down the machine. This material weighs 30% the weight of steel. You may also want to use a Voith DuoShake on your breast roll in order to achieve a squarer sheet (found here).
For dryers, our material of choice seems to be aluminum. The design will be a shell within a shell. Much lighter weight, better heat transfer means we can use fewer dryers (perhaps as many as 75% fewer) and heat them with Dowtherm (see here) circulated in the annulus. Safety is also much improved over the old grey cast iron of traditional dryers. The oil lubrication system for our little group of dryers will be piped with CPVC—no need to use stainless steel.
Yes, you are correct—this paper machine has no steam and hence no boiler. It has a heater for the Dowtherm, which can be gas fired. Or, if economically justified, one could install a generator powered by a gas turbine and use the turbine exhaust to heat the Dowtherm. Eliminating the steam and condensate system, and consequently not fussing with a fluid changing phases, will drastically improve performance and maintenance costs.
The dryer section will be driven with felts, driven by Rulmeca pulleys, with integral motors and gearboxes (found here).
If we are building a tissue machine, we'll most likely use an Andritz steel Yankee (found here).
Lightweight rolls and aluminum dryers will drastically reducing starting torque. Additionally, motor voltages can be raised, probably to twice the normal US standard in paper mills (to similiar voltages already found in Europe and elsewhere), reducing copper usage by half or more. Copper is without a doubt the most expensive material, save a small amount of titanium, used in a paper mill.
Overall, faster appears to be more cost effective than wider, so our machine will be fast and relatively narrow, drastically reducing weight for a given tonnage.
For all of our concrete needs, we will use lightweight aggregate, cutting the weight of the finished concrete by up to 25% (see here).

Taking all the above into account, along with the factor of 1:3 which is a long term standard stating the building and structures weighs 3 x the machinery, we can easily get to half the weight of existing machines in most grades right now, perhaps even 40%. This may mean a new papermachine installation will cost nearly half what it does now. We must do more work to be certain of this, however.

Now, what we will need to do is spend the next 14 years (until 2025) persuading paper companies to adopt these already proven ideas! Somebody do it sooner, please, so we can move on to other new ideas.

We boldly mentioned brand names (which are the trademarks of their respective owners) here to show the reader these concepts already exist. No supplier has compensated us for mentioning their products, and, as we stated above, others may furnish equipment equal or better than the brands we have suggested.
The Light Green MachineTM only awaits someone willing to build it. Everything is proven, everything is ready. Just do it.
We will be active in a column within Nip Impressions and over on www.lightgreenmachine.net updating you as we go along. We are tentatively planning our next conference for January 22-24, 2012. Plan now to come, and, we invite you to submit papers that are small success stories towards achieving our goal.

For our quiz this week, we are asking you what items from the above list are most interesting to you. You may take it here.

Of course, this will be fought "tooth and nail" by many corners of the industry with vested interests in perpetuating the old ways. Some suppliers, which such changes will radically affect, will be out to stop this in a minute. When you hear the sceptics loudly doubting the feasibility of this, remember these words.

For safety this week, think how much safer the Light Green MachineTM will be. Handling lighter components is just inherently safer, no doubt.
Be safe and we will talk next week.
Want to see the column earlier on Thursday? Follow me on twitter here. They are usually posted around noon US Eastern Time.