What is your training experience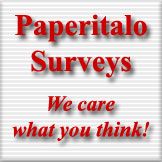 Last week we asked about your management aspirations. Your comments were:

| | |
| --- | --- |
| 1 | The challenge, no two people are the same or respond exactly the same so you never will be bored. |
| 2 | Challenge |
| 3 | Helping people to achieve a common goal, conducting them through a blue sky or through a storm is something that drives me. Coaching them and learning with them motivates me. |
| 4 | To be able to help develop younger talent. |
| 5 | I have the ability to impact the companies future direction and energy to commit the time necessary to do so. |
Thank you for taking our quiz.

This week we are asking about your training experiences. You can take the quiz here or click on "More" below.
Want to get a jump on the surveys? Follow me on twitter, where they are posted early. You can do this here. (note: all respondents are confidential; the software is programmed in such a way that neither we nor anyone else can determine who responded)
###
Want to be heard on other subjects? Be sure to watch for "Paperitalo Second Tuesday Surveys."
More...
---
 Related Articles:
---