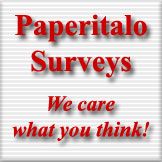 Last week we asked if you had any examples of stealth inflation you would like to share.
Responses included:
Auto service dealers to have your car service you must fill out a computer e-mail requesting for service and why. They state they will get in touch with you with-in 24 hours. Ha, Ha, I have never received a call. when confronting the service dealer they say that they are low on employers to answer such request. This has happen in three different states over the last two years. When will companies going to wake up. Customer focus means profitability.

The ever-increasing practice of un-bundling the cost of things e.g. rental car companies that add a separate line item for facilities charges (above the advertised per-day cost of the car) which is simply their rent for the land at the airport; the multiple inscrutable charges added by phone and cellular and cable and satellite companies; and today I noticed a new one that I've been paying to Sirius satellite radio for several months: a royalty fee to reimburse the musicians. I thought I was already paying a monthly charge for the music!

I am constantly asked to take surveys on-line. The bait of one is pretty good and some of the rewards are up to $7.50 of credit at Borders, an air-line, etc (if I qualify - fit the mold). Seems like a good trade, but their only cost is posting the request and sending me an e-mail. It can take 15 minutes of my time for the really rewarding ones. The data is crunched by a computer program that would have been used if they gathered the data by less effective mail-in, phone call, mall interviews and other costly, low-response and statistically questionable methods. I must admit I have secumbed to the temptation of self-service check-out at times when most of the clerks are on break, the line is long and a dozens of coupons are being redeemed by a thrifty shopper.


This week we are asking if you have any experience with pulp and paper research centers. You can take the quiz here or click on "More" below.
Want to get a jump on the surveys? Follow me on twitter, where they are posted early. You can do this here. (note: all respondents are confidential; the software is programmed in such a way that neither we nor anyone else can determine who responded)
###
Want to be heard on other subjects? Be sure to watch for "Paperitalo Second Tuesday Surveys."