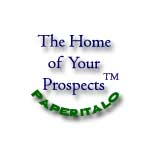 Jim,

I just wanted to let you know how much fun I've had giving your book away this past year. I still have a few copies left, only because I've been so judicious in who I favor with the gift, but it's been so well received that I'm thinking of keeping a store of them on hand as special gifts to friends I have yet to meet. Your talents as an author are very much appreciated, as is your expertise. You've put a lot of joy into my job because of your books.
Most valuable, however, is your friendship. I appreciate the fact that our paths have crossed and our lives have overlapped as they have. Providence? Maybe.

Best wishes to you and Laura for a very Merry Christmas,

Jon Kerr
Loveland, Ohio
USA

---
Thank you, Jon.

And Merry Christmas and Happy New Year to you and yours.

Jim

****

Hi Jim,

Found this web site http://blog.techsoup.org/node/676 which has some very interesting data on the environmental costs of computers. Note that it is from a book by Dr. Eric Williams of Arizona State University, co-authored with Ruediger Kuehr, "Computers and the Environment, Understanding and Managing Their Impacts." Haven't read the book but will probably get it in the New Year.

Thought you may be interested.

Merry Christmas and all the best for 2011 to you and Laura.

Bob Hurter
Ottawa, Ontario
Canada
---
Thanks, Bob and Merry Christmas to you, too.
Jim
****

Dear Readers:

I want you to know we say "Merry Christmas" to those of you that follow this path. At other times of the year, those who do not often offer me best wishes as they celebrate their holidays. I try to return good wishes in kind to you at those times. Send me a letter at those times and we will recognize those holidays. We'll never be "politically correct" here, but we certainly always intend to be respectful.

Jim



Have a comment? Send your email to jthompson@taii.com. Unless you tell us otherwise, we will assume we can use your name if we publish your letter.
Remember, if you please, to let your suppliers know you read Nip Impressions!