Maestro's Morning Meeting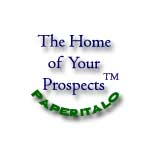 In last week's what do you think quiz, we asked two questions. Answers are below:
1. What are the key issues tha make your morning meeting less than 100% effective?
Responses:
| | |
| --- | --- |
| 1 | Unwillingness to tell truth |
| 2 | Blaming between departments. Grand standing. People coming with opinions and no facts. |
| 3 | Too much detail at times on items that don't interest entire group. Some complaints that resurface,without basis in fact or more importantly understanding. |
| 4 | 1. Different communication language. 2. Chit-chats 3. Uninterested people |
| 5 | Reviewing past production information that everyone has already obtained via the intranet. |
| 6 | People take it personally |
| 7 | ranting about policy issues too many personal stories lack of preparedness |
| 8 | 99% of the discussion involves rearview issues, instead of looking forward to identify and solve issues proactively |
| 9 | the long stories, not to the point enough |
| 10 | Blame shifting(without facts and data) - paper quality is the fiber line's fault, the fiber line blames the chip quality. Little facts and data so the chip guy gets sent out to find the cause of the problem. He usually doesn't generate enough quality data to defend him/her self. Issue usually doesn't come up next day because the pulp mill and paper mill figured it out and fixed it. All could have been avoided by, as you point out, everyone spending the time needed to prepare for the meeting. |
| 11 | Length. Too long and personnel start thinking of what they need to do instead of what is being said. |
****
2. What would you like to do to change your morning meeting to increase its value to you?
Responses:
| | |
| --- | --- |
| 1 | Be more prepared and willing to tackle tough subjects. Fewer people. |
| 2 | Speak with data and facts. People come prepared to report. |
| 3 | Remove peoples cell phones (pet peeve others don't seem to mind). |
| 4 | 1. unnecessary talks 2. Late arrivals 3. And as you mentioned a. Prepare well b. No cell-phones 4. One language. 5. Coffee. |
| 5 | Set a limit to discussions that should be carried out off-line with only the appropriate people. |
| 6 | Less People |
| 7 | more personal accountability action items and assignments |
| 8 | As you stated in your column...require people to come with solutions rather than just a book report of issues. Meetings should be times of decision-making, not option finding. |
| 9 | make it shorter, if there is a specific problem that needs adressing, stay with a small group behind to do so, not with the whole group.. |
| 10 | Structure and firm agenda. Safety first on the agenda. No issue discussed without fact and data - no anecdotal (it's always the chip quality) cause/effect conclusions. Mill manager walks the mill with a bucket once a week. Picks a different area each week. Brings back a bucket of stuff he finds and digital pictures of good, bad and ugly. |
| 11 | Start 1 hour later to gather more informative information. |
****
Have a comment? Send your email to jthompson@taii.com. Unless you tell us otherwise, we will assume we can use your name if we publish your letter.
Remember, if you please, to let your suppliers know you read Nip Impressions!
---
 Related Articles:
---