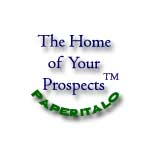 Jim,

Sorry to hear about your incident with the table saw. Your misfortune made me think of something that I recently was made aware of. I'm a committee member for a regional manufacturers' group in Wisconsin and we recently toured a local high school's tech ed department to get an idea of how the public education system in our area is preparing young people for manufacturing professions. While there appeared to be lots of opportunity for improvement, I saw one thing that was new and impressive to me. In their wood shop they had 2 table saws that employ a unique safety feature that automatically stops and retracts the cutting blade if any part of the operators body contacts it. It's called SawStop. I wasn't even aware that such a thing existed. More info on this can be found at this internet link - http://www.burnstools.com/default.aspx?file=customer/bupoto/customerpages/sawstop.htm&page=customer. Hope you heal quickly.

Ben Bonnell
Wausau, Wisconsin
USA
****
Jim:
Lordy, how bad was it? Bone, tendons, ligaments?
Good luck and best wishes.
George Mead
Wisconsin Rapids, Wisconsin
USA
****

Jim,

How bad did you cut your thumb? I hope it'll
be serviceable after healing up.
When you reach for the power switch, first look at your
hands. Use of a push stick is a must, when working close to
the blade.
Bob Bergsrtom
Neenah,Wisconsin
USA
----
Ok, here is a picture of my thumb as of 1 Dec 10 (17 days after the accident). But my real question is why are only readers in Wisconsin interested in it?
Jim
****
Have a comment? Send your email to jthompson@taii.com. Unless you tell us otherwise, we will assume we can use your name if we publish your letter.
Remember, if you please, to let your suppliers know you read Nip Impressions!