[Adv.] OpTest
Published: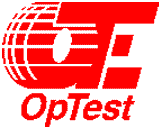 We have been talking about OpTest's OpTiSurf for a long time, but I wanted to bring you back to the full line of OpTest's instruments. Optical measurement is their expertise, and they have more clever optically driven instruments than anyone else. I suggest you look at them today--just click on "More" below. And when you talk to OpTest, please say hello for us here at Nip Impressions.
Regards,
Jim
Riddles by Travis:
Of what common American phrase did Isaac Asimov say he didn't know people "stupid enough" to say it and Dear Abby respond the she couldn't care less that people were misusing it?

You can find the answer by starting here.
Comment