Watch the Capital Costs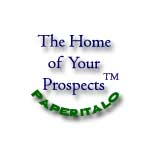 Last week's quiz was about capital cost war stories. We have selected the following comments to share:
| | |
| --- | --- |
| | Justification was sloppy due to poor accounting of costs of existing equipment. This lead to the same faultiness in the capital cost as the cost to construct was assumed to include some existing structures which were unusable for the new equipment. |
| | Too many of our capital projects move forward with only one option truly being investigated. Typically we are far too reactionary to the situation at the moment (can't make this ...or really big demand for that) without evaluating "what happens if/when". I have been rejecting Capital Approval Requests lately that have not been evaluated for at least 3 real options. And then I also evaluate option #4...what happens if we don't spend any money and simply not make product xyz. |
| | Senior management wanted the project and cut the estimate to meet the hurdle rate. The day the AFE was approved the project was $30mm OVER budget |
| | On-line wet end chemistry tools - high capital costs, overstated benefits, difficult to prove and high maintenance costs |
| | Even though the project made no economical sense, we were forced to do it due to the "green" policy of the company. |
| | 1965. Past practice had been to do all engineering and construction in house. Project was too large and different. Beginning about 1970, all projects were "OTUB." ie: on time and under budget. |
| | Big projects are notorious for attracting incompetence. Then once the incompetent get hired, they hire private jets to fly them around the country because they have to see other mills and the toys they need to have. On one project, the $600 millions estimate became $1.2 billion. It is funny, once the money runs out, these people disappear and leave the mess. |
****
Have a comment? Send your email to jthompson@taii.com. Unless you tell us otherwise, we will assume we can use your name if we publish your letter.
Remember, if you please, to let your suppliers know you read Nip Impressions!
---
 Related Articles:
---