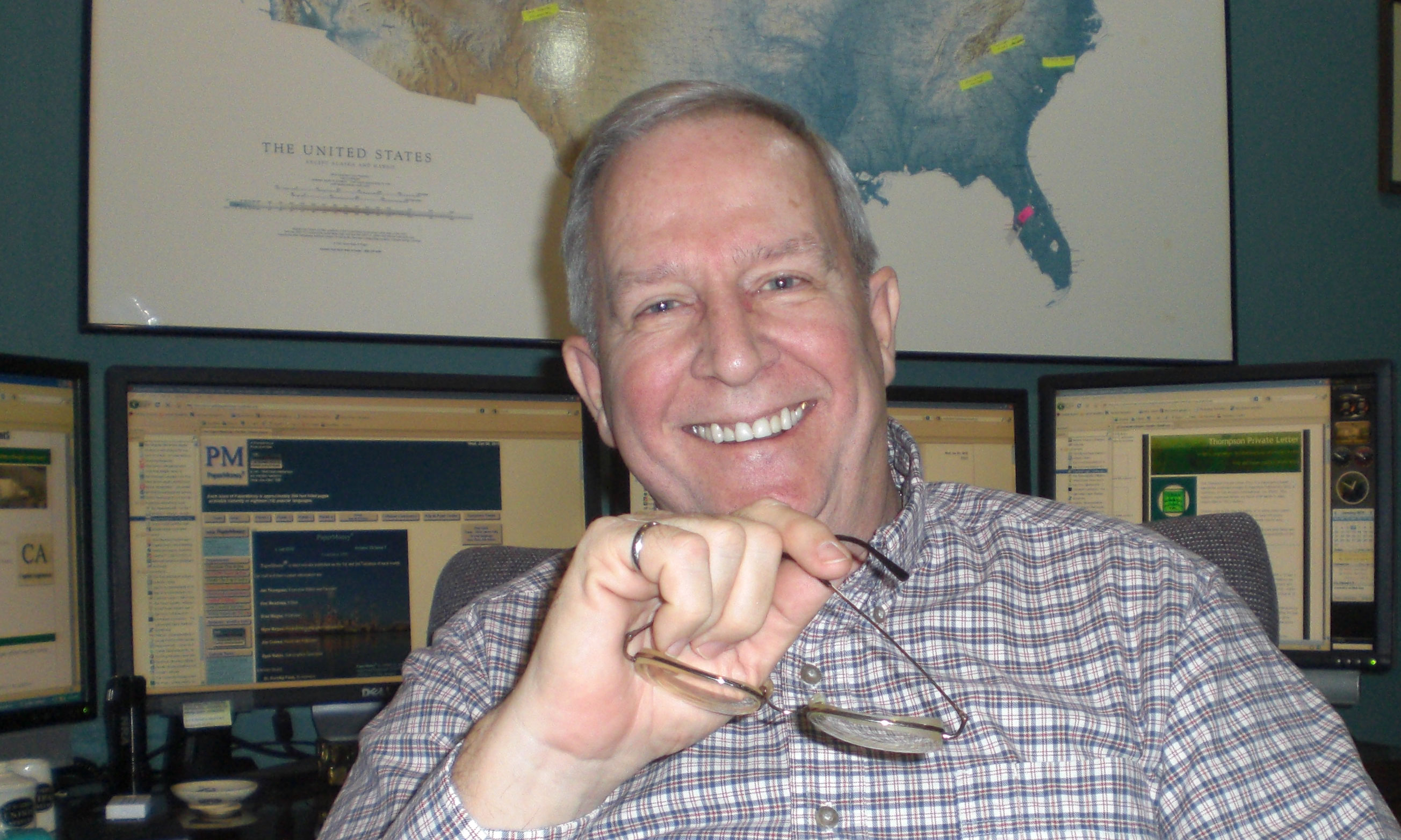 Those of us who spend much of our time around pulp and paper mills do not realize how frightening our operations are to the lay person. If you can recall the first time you entered a pulp mill or paper mill, perhaps you remember how the size, noise, temperature, humidity and so forth affected you. However, like anything else, after some short period of time, you became used to this and now no longer give it a thought.
Yet, I believe one of the leading areas of misunderstanding and fear of our industry is the size of our facilities. Note any article you see in a paper or on the news about a pulp and paper mill. They often talk about paper machines as "gigantic assembly lines." This is a statement that serves no good purpose but reveal the ignorance of the reporter.
Of course, reporters in general like to use superlatives in order to make their story sound exciting. Yet, for the typical individual reading the story, they may not catch this. For instance, one of our neighbors was having their home's roof replaced recently. Another neighbor was standing there watching as I was walking our dog. Remarking on the roofers, he said, "I don't know how they can walk around (on the roof) like that so high up in the air." These people were no more than twenty-five feet (8 meters) off the ground. Imagine if he were watching a crew work on a stack or a Hi-D tank.
Similarly, I was giving a lecture a number of years ago to a group of mill tech service people who often interacted with the public. One of these individuals actually had a phone on his desk that the public surrounding his mill could call with any concerns. Quizzing him, it was evident when he talked to people, he used scientific terms. I tried to explain to him, that for the average individual, "bleach" sounds a lot different and a lot safer than using the word "chlorine."
Many middle age people in the United States learned all they know about industrial sites from a series the CBS News show, "60 Minutes" did on Love Canal. This left them with the perception all industrial sites are nasty and all industrial site owners do not properly handle their own environmental liabilities.
Such perceptions leave the pulp and paper industry at a disadvantage. Compare our reputation to that of electronic communications. Have you ever seen an expose on how computer components are made? I doubt it. But, if exposed from the correct viewpoint, such facilities will look as bad or worse than pulp and paper mills ever have.
So what to do? You can start with the people you know. Explain where you work and what you do, within the confidentiality agreements of your employer, of course, in terms they can understand. If you are involved in interfacing with the media, make sure you give them a factual, clear and simple story. See if you can review their story before it goes to the press or on TV. Avoid being amused by their superlatives, work to see if you can help them state matters in a way that factually puts you, and all of us, in a good light.
For our quiz this week, we are going to be asking you about interactions with the media. You can take it here.
One way to avoid interacting with the media, if that is desirable, is to avoid having safety or security issues of any kind. This goes without saying, but it is worth thinking about the fact that safety failures bring all sorts of additional problems, such as inquisitive media.
Be safe and we will talk next week.
Want to see the column earlier on Thursday? Follow me on twitter here. They are usually posted around noon US Eastern Time.