Overworked, part 3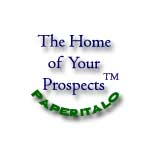 Was the librarian overworked?
Many years ago (more than 23), I was in the Xerox library during my noon hour. Horace Becker, then a VP, and had been the chief engineer on the 914 development, walks into the library. He asks one of the library people to get him all there was about a certain kind of coated paper. The library person replies that the person who does that was off sick. Horace, in a very loud voice says "do you mean to tell me because one person is off sick the whole library shuts down?". That library person goes off sheepishly to get the information.

Chuck Green
Webster, New York
USA
****
Have a comment? Send your email to jthompson@taii.com. Unless you tell us otherwise, we will assume we can use your name if we publish your letter.
Remember, if you please, to let your suppliers know you read Nip Impressions!
---
 Related Articles:
---