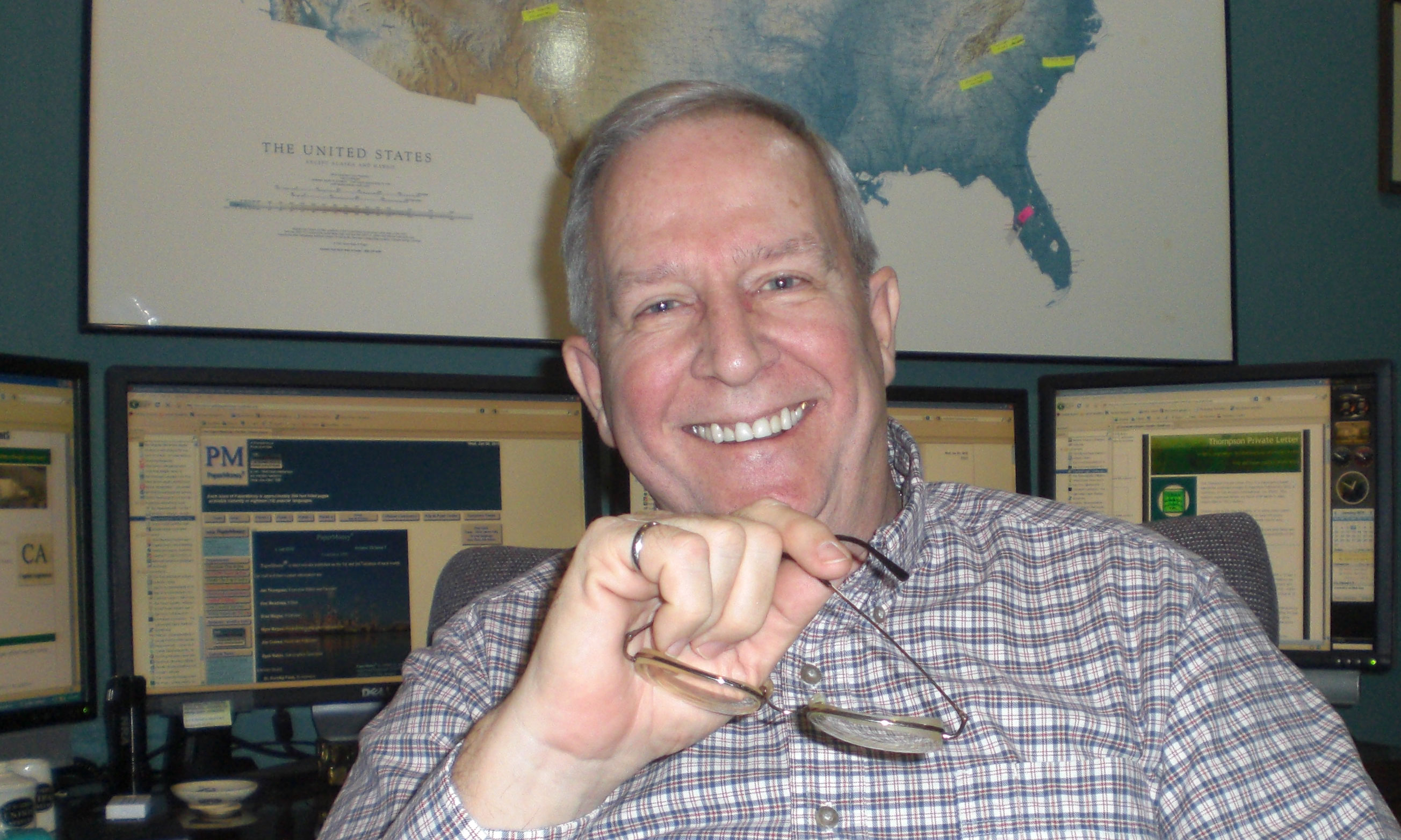 If one examines divorces, they will find a divorce usually contains at least one exploiter. The two people involved may argue over who the exploiter is, but an impartial observer will note there is at least one.
This is true in most relationships in life, including the one you have with your pulp and/or paper mill. You can look around your work surroundings, and now that it has been pointed out to you, you will fairly easily spot who are the exploiters and who are the lovers of your mill. This will cause some of you to bristle, but a clue that is helpful sometimes (not all the time) is housekeeping in an individual's personal area: lovers take care of the object of their love, exploiters do not.
In our industry, being an extreme lover or an extreme exploiter is dangerous. An extreme exploiter, if in a position of power, will pillage the company for which they work, leaving nothing for the future. An extreme lover will forget or not acknowledge that we must spin the invoice printer in order to thrive. A balance between the extremes is required.
I am very tired of hearing, especially in the United States and Europe, pulp and paper professionals bemoaning that the industry is not what it used to be. I suspect many, again not all, such people tend to strongly lean toward the exploiter disposition.
The reality is no industry is what it used to be, and that is probably a good thing. While a social and political conservative, I am a raging progressive when it comes to industry: an industry that is not moving forward is going out of business.
Compare our industry to the oil industry. In the 1930's, the oil industry went to the sands of the Middle East, because that is where the oil was. They were a bunch of good old boys from Texas, but they went to what is now Saudi Arabia, paid the sheiks with sacks of gold bullion bought in London (since no other currency was recognized in that part of the world at that time), and did business. It was strange to them, but they did it anyway.
We talk about the pulp and paper industry being a global industry, but until very recently, that imprimatur only applied outside the United States and central Europe. For the last twenty years, while the pulp and paper industry clearly grew elsewhere, those of us in the fully developed industry of central Europe and the United States mainly whined. Unlike our oil brethren who followed the source of their business wherever it led, with only a few rare exceptions, we did not follow the markets, or the output side of the business to wherever it was. Many former millsites, if you examine their pedigree, belonged to provincial, now defunct, companies.

The stark reality is this: more than half the world's population today does not enjoy the benefits derived from per capita pulp and paper consumption enjoyed in Europe, the US and Japan. In fact, in many places, life is still for the worse because pulp and paper consumption is so low. More people have accessed to modern transportation systems and cell phones than have access to quantities of basic pulp, paper and paperboard products that can really make a life improving difference.

Lovers are delighted to take their brides or bridegrooms to the dance and show them off. Exploiters are not. The developed world's pulp and paper industry has no problems that cannot be solved by acting more like a lover and less like an exploiter. The day is late, but there is still time to catch up if we hurry, drop provincial shackles, and act like a lover.
For our quiz this week, we are going to ask you if you are a lover or an exploiter of the pulp and paper industry. Prove me wrong, but I'll bet we hear from few exploiters. You can take the quiz here.
For safety this week, I'll say, "know your body." Heard of another case recently where an individual finally went to the doctor and found out they have sixty days to live due to advanced cancer. They had not been feeling well and had done such things as buy a new mattress and so forth as they thought this might be the problem. Had they gone to a doctor first, they might have been early enough to do something about it. As many of you know, I have had cancer twice, and I have to quickly say I was very fortunate, for both times it was on the surface. Quick diagnosis and treatment saved my life. So if you have an ache or pain, or general discomfort that has been around more than a couple of weeks, get it checked out--you will not look foolish and may be able to buy some time, say a decade or two.
Be safe and we will talk next week.
Want to see the column earlier on Thursday? Follow me on twitter here. They are usually posted around noon US Eastern Time.