Overworked, part 2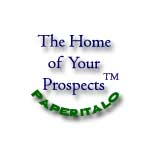 "...not being at the morning production meaning means you cannot defend yourself and your team if an accusation flies..."
I had hoped that our industry had moved beyond the finger-pointing/blame-placing, and resulting wasted time, requiring too much effort that accomplishes nothing.
Just imagine how much of one's life is wasted pursuing defensive positions against accusations of inappropriate and sometimes no action. This instead of the participants agreeing to cooperate and collaborate to solve issues/problems, which will always exist as long as equipment and people are used to produce goods.
Hours and hours per year of non-productive work?
This can be part of the reason some people feel overworked, e.g., 'defending' positions and actions rather than solving problems with all the resources available and putting issues behind them.
USA

****
Have a comment? Send your email to jthompson@taii.com. Unless you tell us otherwise, we will assume we can use your name if we publish your letter.
Remember, if you please, to let your suppliers know you read Nip Impressions!
---
 Related Articles:
---