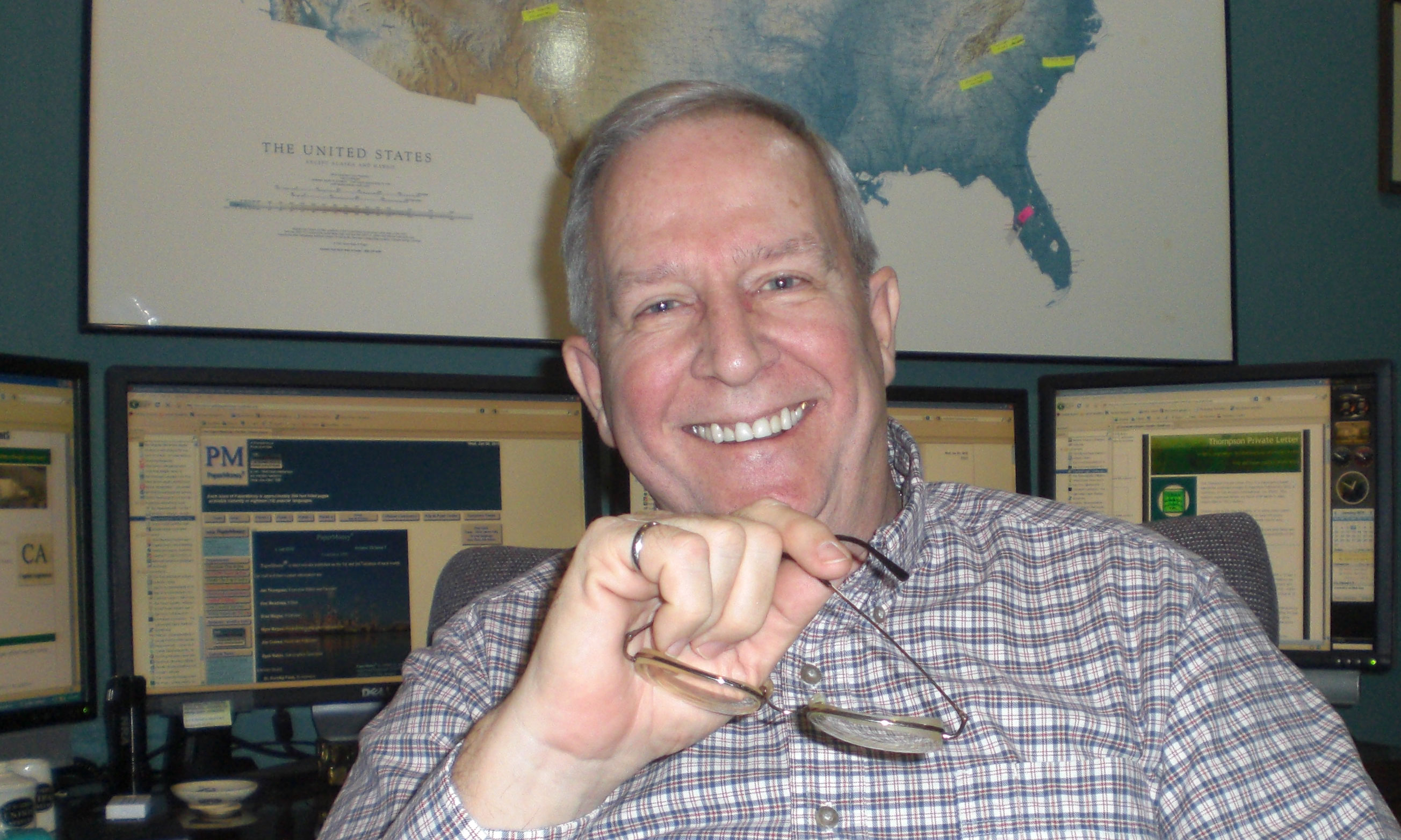 Back in August of 2009, I wrote a Nip Impressions column about the idea of a goal of reducing the weight of papermachines, including their buildings and all ancillaries, by 50% by 2025. The response was very positive, and this led to us establishing an initiative to see if this idea could be advanced. I can report to you that it is alive and well.

We had a small conference on the ideas involved this past spring here in Atlanta. That conference encouraged us in several areas.

First, we are moving forward with the Basic Machine Index (BMI) study. We believe this new benchmarking tool will provide a new, objective way to compare the performance of machines in the same grade, regardless of age, location, or capital costs. We are almost ready to go to the mills with our proposal on this.

Second, we established a time and place for a conference in early 2011. It will be January 15 - 16 at the Atlanta Airport Hilton. Several speakers have confirmed and we are still looking for more. You can register for the conference here.

Third, we have appointed an Executive Director for the Light Green Machine Institute. He is Ed Turner, of Camden, North Carolina. During his long and lustrous career, Ed rose to be mill manager at Union Camp, Franklin, Virginia (fine paper); was mill manager at IPMC in Detroit (machine glazed tissue) and finished his career as mill manager in Pasadena, Texas (fine paper). Ed is a graduate of the Chemical Engiineering Department at NC State University in Raleigh, NC. Ed brings years of experience and enthusiasm to this role.

When I discuss Light Green Machine concepts with folks in the industry, one misconception has surfaced. That is this: these concepts only apply to new machines, new projects. Nothing could be more incorrect. Every machine undergoes rebuilds, minor and major, as well as what might be called heavy maintenance. You can use these principles and reap the benefits immediately in such situations.

In the January conference, we are assembling a blend of practical ideas you can implement now, as well as some ideas more futuristic. Ironically, when we use the weight standard as a goal, we are finding this lets loose all sorts of creative ideas. Our issue is not where to get ideas, but which ones of the plethora advanced, are the ones to pursue for immediate benefit.

Yes, there can be new ideas for old mills. Look to the Light Green Machine Institute to help you sort through them and find ones that can help you right now.

For safety this week, consider the broad general concept that lighter components won't squish you as hard. It sounds silly and childish, but if applied diligently, papermachines can become less dangerous places to work. This week we are asking how the seasonal changes affect you. You can take the quiz here.


Be safe and we will talk next week.


Want to see the column earlier on Thursday? Follow me on twitter here. They are usually posted around noon US Eastern Time.