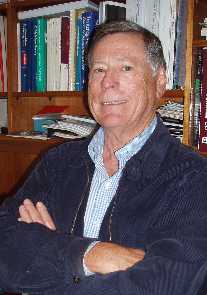 If ever there was a definition of confusion it must surely be with the array of proposals concocted by different countries for carbon pollution reduction schemes.
The United Nations Climate Change Conference in Copenhagen was intended to provide a global blueprint (in fact the framework for legally binding agreements) to combat climate change but ended in a shambles and was generally seen as a fiasco. Appita (The Association representing the Australian and New Zealand Pulp & Paper Industry) staged an international symposium earlier this year to explore the fallout from the Copenhagen meeting and sustainability issues in a carbon-regulated world. Interestingly, some speakers did see some positive results from Copenhagen.
According to Catherine Beard (Business NZ) the conference did provide recognition that markets are a useful mechanism to contribute to emission reduction. It also reinforced consensus in developed countries that all countries need to have targets and developing nations accepted in principle the need for independent verification of reductions. Developed countries also agreed to funding of technology development and transfer to developing countries. The fine print on what defines a developing country would surely need rather careful interpretation in this context. At the very least, Beard sees Copenhagen as "having narrowed options or at least provided a revelation of positions."!
The reality is that the accord is not legally binding; it sets no real targets to achieve emissions reductions and offers no defined mechanism for proposed funding. Regrettably, no one really expects to see a global agreement anytime soon.
In retrospect, Copenhagen was the catalyst for the downfall of former Australian Prime Minister Kevin Rudd, who had staked his reputation on the introduction of a carbon pollution reduction scheme (CPRS). The run-up to the conference also led to the demise of the then opposition leader who supported the government proposal, a view not held by many of the opposition party's politicians and supporters. So, at the recent Australian federal election (August 21) this debate was "excised," conveniently buried by the government by deferring any further action until a global consensus is reached on such schemes, and certainly not before 2013.
We therefore have a situation in Australia that whoever wins the election (currently unresolved at the time of writing) the matter of carbon regulation is unlikely to be seriously tackled in the near term, although Green Senators might try to change that situation.
Paradoxically, across the Tasman Sea in New Zealand an environmental trading scheme (ETS) formally commenced on July 1, and ironically, the mechanism is based on the now shelved Australian proposal.
Consequences for the forest products industry in both countries are not particularly clear, but there is a natural suspicion that this sector might get a raw deal. In New Zealand, agriculture has clout but the forest sector might play second fiddle to the sheep and kiwi fruit lobby. New Zealand has taken the bold step of imposing a cost on agricultural emissions. Given that few other countries are likely to do so, this might prove to be a noble but fatal inclusion. The Australian forestry sector might have a tough time competing with the mining and energy sector.
The New Zealand legislation is being phased in and the agricultural sector does not join the scheme until 2015. The good news is that the carbon price is relatively low and the effect might be minimal if free allowances are allocated to all trade exposed sectors and not phased out until there is a global scheme.
The paradox is that most Australian businesses want a CPRS, but do not have a system, whereas most New Zealand businesses are opposed to such a scheme, but have one!
There is significant potential for carbon forestry to provide an annual stream of carbon credits. However, because the New Zealand ETS requires a return of 75% of harvest credits back to the government, forestry assets will need to be carefully managed, including review of species mix, timing of forest establishment, and harvesting. Increased freight and manufacturing charges also will be passed onto the consumer.
In any event, the market for credits is hardly booming. Carbon trading activity in New Zealand remains muted, according to Agrifax (a unit of NZX). However, post-Copenhagen outcomes translate to increased uncertainty about international permit prices and this implies high risks for industry, especially in Australia, which is likely to be a net importer of permits.
Meanwhile, a recent review of Australia's shelved emissions trading scheme by the Grattan Institute described plans for free carbon permits to heavy emitters as an "irrational" waste of money that would encourage higher greenhouse gas emissions and delay restructuring the Australian economy efficiently to emit less carbon.
The report recommended that steel and cement should be the only industries to be assisted with free permits and that oil refiners and aluminum producers were likely to leave Australia regardless of any compensation from the emissions trading scheme.
Despite suspension of CPRS implementation in Australia, a number of climate change programs focussing on practical programs for renewable energy and energy efficiency improvements are operating or in development. These programs include the complicated mandatory renewable energy target (MRET) scheme, which targets 20% of electricity from renewable sources by 2020 through the management of renewable energy certificates (RECs). Wood waste constitutes less than 4% of validated MRET RECs and black liquor another 4%. There is a National Carbon Offset Standard (NCOS) to assist operation of a voluntary market from July 2010. This has vague definitions that might affect paper consumption. There are also various state-based initiatives and the National Greenhouse and Energy Reporting System (NGERS), obliging entities triggering certain thresholds to report their energy use and greenhouse gas emissions annually.
Irrespective of delays to the CPRS, some of the associated pain is already being experienced, but without the benefit of reduced carbon pollution. Electricity tariffs in all states have and will continue to increase significantly. Increases to date have been as high as 60% and will be followed by further increases of up to 50%. These increases will affect the wood processing industry, as paper and wood panel manufacturing are significant energy users.
The Australian Plantation Products and Paper Industry Council (a3p) has concluded that the proposed CPRS would have been bad for the economy, with potentially little carbon benefit. Their studies identified that an AUD 50/metric ton price on CO2 would lead to the closure of 30% of the present paper industry and more than half of what remained would be unprofitable. The Australian industry would be very exposed to policy framework development in Europe and the United States, such as support for a biomass market for heat and electricity. The effect on other value-added users of wood fiber of well intentioned but distorting policies, such as gave rise to the black liquor subsidy in the United States, has been amply demonstrated.
Inevitably, Australia and New Zealand will be whistling in the wind until the USA and China agree on their way forward. The problem with all of this stuff is that, with the focus on administration of such systems, the practical issues are inevitably subsumed. It may not please the concerned and growing sector that believe the time for action is well overdue, but pragmatically and practically, the best way forward for Australia is to sit on its hands in terms of a CPRS, but to encourage, as is being done to some extent, investments consistent with good carbon reduction practice, regardless of the solution that is finally implemented.
Australia also has the opportunity to see what happens in New Zealand, and for New Zealanders, the pain will not be too great so long as the government does not work so hard on New Zealand's pure, clean, and green image that they effectively shut down the very activities that support the economy.
This article can obviously only touch on the topic, but what seems clear is that politicians are flailing around to be seen to be doing something, anything really. It is easy to be critical, and frankly, it is a no-win situation for politicians. The risk of unintended consequences in this new world of greenhouse acronyms decisions is significant. Many actions to date that have connected paper consumptions with environmental vandalism have the potential to make the paper industry a soft target for easy but misinformed action on carbon pollution reduction. Those of us in the paper industry will need to remain vigilant to ensure equitable outcomes for the future.