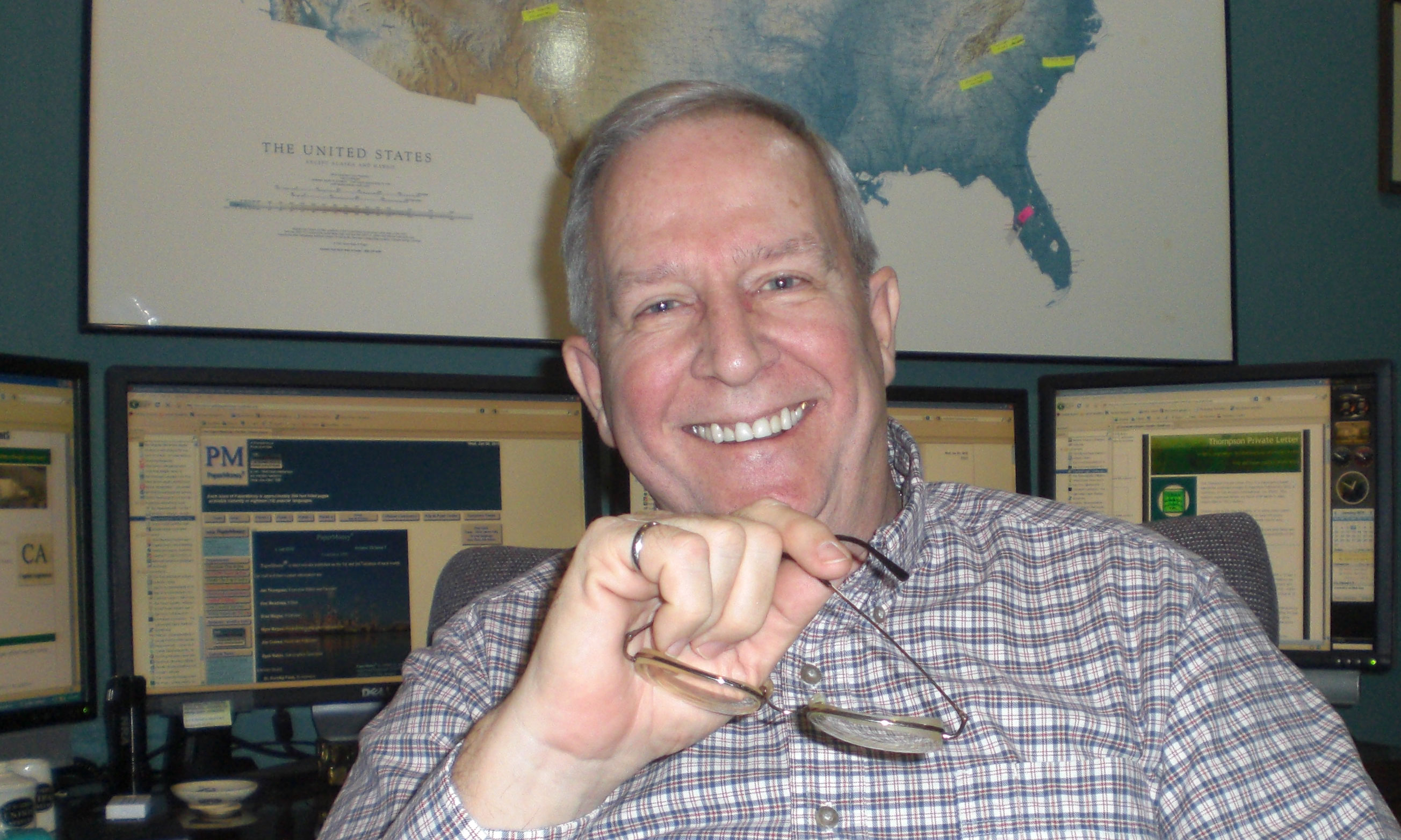 We have been on something of a quasi-political theme for the last few weeks. It is not going to stop just yet, for it seems as though the whole world, at least from where I sit, is on a quasi-political theme.

In the last few decades we have moved to a dangerous place, as an industry, and, in some cases as individuals. As we say here in the US, now "it is coming home to roost." That place is this: we have become too dependent on government programs to do the jobs we should be doing ourselves. And while this is perhaps a political statement, it is not a political party statement, for it makes no difference, in any country, which party or coalition is in power, the statement applies.

Yes, we need government for the regulation of various matters (you might want to read the letters column this week for more discourse on this). The danger comes when the government starts writing us checks (which I will differentiate from tax breaks).

Sales is the most difficult task in a modern society. Whether it is selling yourself through a job interview, or selling a service or product, sales can be tough. Most people and organizations abhor the sales activity. Only a few have a natural talent for it and only a few more can be trained for it. Generally, we hate sales, and especially if the competition is stiff.

If a government comes along, and for whatever reason, writes us a check without us having to make a sale, it is human nature, as individuals and companies, to grab the check. These checks become addictive. Worse, the longer they come, the more flaccid our sales muscles become, just like a boxer that stops training. Addiction becomes absolute dependence.

It gets worse. When one company in an industry learns how to game the system and get the government to write it checks, the competitors must follow suit, for in effect the first company was able to lower their prices to real customers and all others must follow in order to retain market share.

A pause--I distinguish between checks and tax exemptions for a simple reason. Tax exemptions change behavior towards an activity that is believed to be better for society. A company probably has to spend some of its own money to modify its behavior to receive a tax exemption. A check is just a check.

Research is one of the first places our industry became addicted to government checks. At least in the United States, I would dare say there is not one university level researcher whose number one basic skill is not writing grant proposals. I would estimate some I know spend well over 50% of their time writing or administering grant proposals. Universities often consider these the "stars" for they have become money machines (ironically, in reality they have shown a talent as a salesperson). The result has been disastrous for our industry. The result has been senior executives becoming disconnected and disinterested in research, perhaps the worst possible outcome, for without our own research we have no vision or control of the future.

And then there is the infamous black liquor tax credit--a scheme whereby the government wrote checks to US manufacturers to reward them for behavior which was already essential to their business. At least in Canada, forced to do the same thing, they tied the checks to reinvestment.

In the United States, writing checks to individuals started after the huge human tragedy of the great flood of 1927 on the lower Mississippi River, which devastated Mississippi, Arkansas, and Louisiana. Even the most hard hearted person, reading about the plight of these people, could see the need for government aid (this flood was much worse than Katrina). Yet, in the ensuing 83 years, we have reached a point where government checks are given out to one and all, on the slightest excuse, individuals or industry.

We are hooked. We must stop accepting government checks if we are to regain control of our destiny and rebuild our vibrancy.

For our quiz this week, we are asking if you believe government subsidies hellp our industry. You can take it here.


No matter what, we cannot let our safety training become flaccid. Time to tone up those safety muscles with a new training regimen, eh?

Be safe and we will talk next week.


Want to see the column earlier on Thursday? Follow me on twitter here. They are usually posted around noon US Eastern Time.