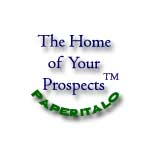 Jim,
Yet another great column. If I recall correctly, back a couple of decades, the strategy for a nuclear war was to start with upper atmosphere bursts to knock out any unshielded communication systems. With the demise of the old rotary telephone, this means practically everything today.
I wish to correct something in my letter last week. The Great Global Warming Swindle documentary was not produced by the BBC but it was produced for Channel 4 in the UK.
And, for those interested, there is a 10 part series that was published in 2007 in Canada's National Post on the "Deniers" of man-made global warming. The scientists cited in these articles certainly cannot be considered as lightweights in their respective fields. Part 1 can be found at http://www.canada.com/nationalpost/story.html?id=22003a0d-37cc-4399-8bcc-39cd20bed2f6&k=0 Have a look at all of the parts, especially the one on the Mars ice cap which is receding without the help of little green men. It's amazing how this information is not getting any media. Guess that the story they are telling just isn't scary enough for "good" journalism.
Bob Hurter
Ottawa, Canada
****
Mr Thompson,
Enjoying the first of many of your books on pulp and paper. Other than a one year experience in the installation of a new recovery boiler, my other nine year's experience since college has been in pulp mill maintenance. In your book "The Pulp and Paper Industry: a perspective for Wall Street" you state that this book is not the place to describe what a shoe press is . . . I'm looking for that book. One that describes the shoe press, the calendars, etc.
I need to broaden my knowledge of all areas of an integrated mill - even more about the "how" of the pulp mill.
Thank you for any recommendations.
(name withheld)
(location witheld)
---
Thank you! Readers--do you have a recommendation for this reader? I thought to protect him (in case his employer thought he already knew all these things) I would withhold his name and location.
Jim
****
Good point on the need for strategic backup to electronic communications.
However I wonder if it will need traditional bombs to create havoc.
If you throw brains like Bill Gates, Sergy Brin, Steve Wozniak (all Americans) and Jim Balsille (Canuck) with their key colleagues against the communications networks, I suspect they could destroy communications with software, from afar
The frightening prospect is that while small counties and terrorists lack the resources to hit satellites, all you need is brains and a few laptops to mount a software attack. America is still top dog in software, but the Chinese are turning out well educated computer geeks by the 100,000. Some of them must be geniuses...

Neil McCubbin
Foster, Quebec
****
Have a comment? Send your email to jthompson@taii.com. Unless you tell us otherwise, we will assume we can use your name if we publish your letter.
Remember, if you please, to let your suppliers know you read Nip Impressions!