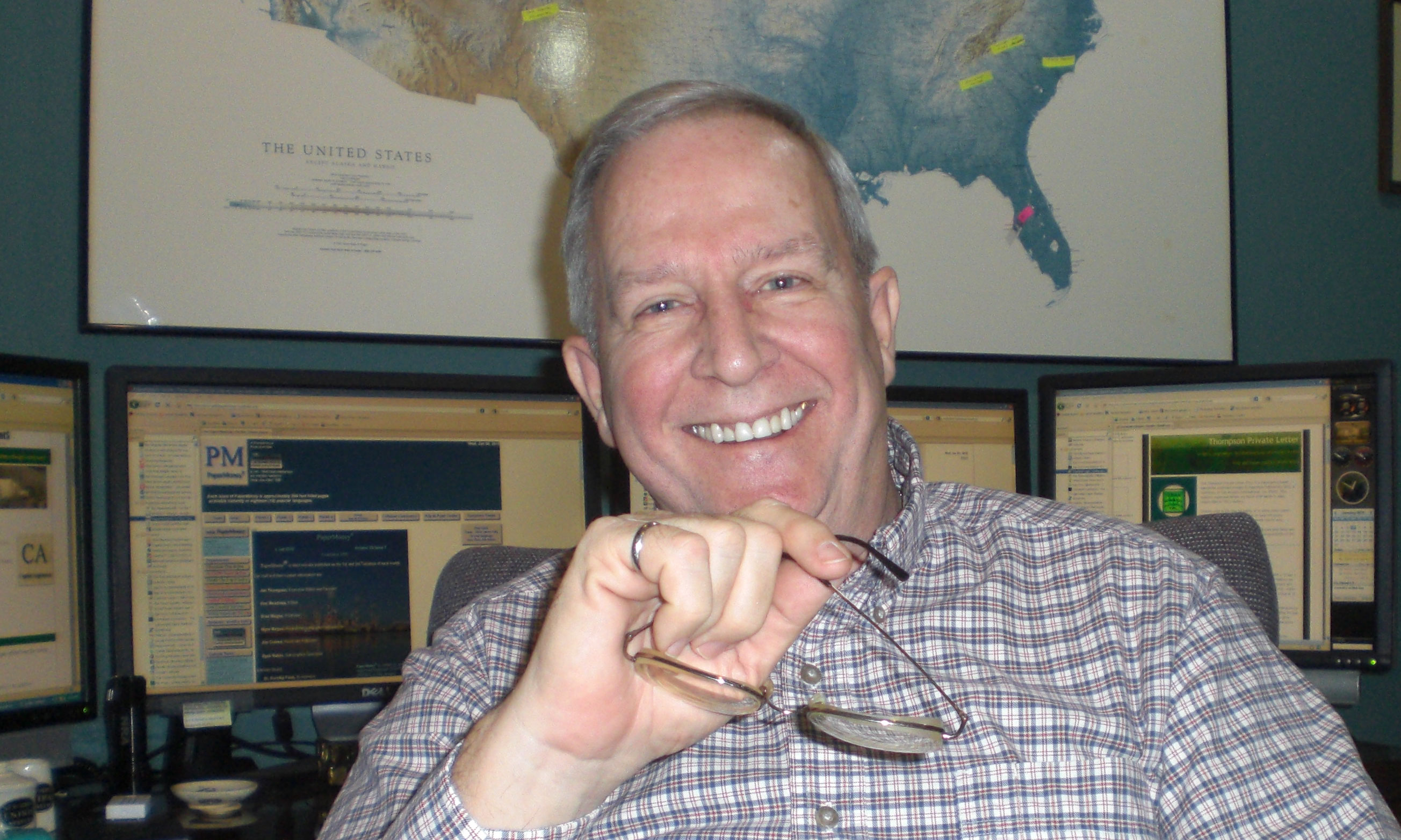 We have talked some about this subject earlier in the year, but maybe because it is August and nothing much is going on, I got to thinking about it again the other day...
I am really getting fed up with people's messages at the end of their emails telling everyone else how to treat our industry.  You know, the one's that say:
"Please consider the environment before printing."  Or something even more ridiculous.
At the end of my emails, I have this:
"Notice: It is OK to print this e-mail. Paper is a biodegradable, renewable, sustainable product made from trees. Growing and harvesting trees provides jobs for millions of men and women. Working forests are good for the environment, providing clean air, clean water, wildlife habitat, carbon neutral energy, carbon storage and can help mitigate forest fires."
You may use it if you like.
But maybe that is not enough, maybe we ought to stick our nose in other people's livelihoods just like they have in ours.
For instance:
Please consider the environment before paving your street.  Paving uses non-renewable natural resources, blocks the natural flow of water and deprives wildlife of forage.
Please consider the environment before taking a swim.  Swimming disturbs the fish, you may step on a living creature, and your obese body will raise the water level, causing microflooding, a recently identified threat to water walking spiders (upsets their sense of equilibrium).
Please consider the culture before you turn on the television.  Encouraging programming that makes fun of people leads to hostile acts.
Please consider walking to the Grand Canyon for your next vacation.  You will meet lots of interesting people, lose that spare tire around your middle, and take in much more of the countryside.
Please consider wearing gloves when handling money.  It is already laden with nasty germs and does not need any more from you.
Please consider, if you ride a bicycle, those of us who don't do expect you to fully stop at all stop signs and obey all traffic lights if you want any respect from us.
Please consider the environment before turning on the lights.  Organized electrical generation and distribution is without a doubt the largest contributor to environmental destruction ever created by humankind.  A pox on Thomas Edison and Nikola Tesla!
Please consider the auditory environment before turning up the radio in your car, setting off fireworks outside my home or creating any other noise over 85 dBA.  Just because you like it does not mean I do.
Please be considerate of your neighbors before raising any more zucchini. We are tired of sneaking around in the middle of the night moving the bag you put on our front porch to the neighbor's house up the street.
or, finally,
Please consider the environment before going to the bathroom.  Nothing good comes of this act--just hold it.
The good news is, there is an organization in Europe fighting the unsubstatiated statements being promulgated.  It is here:  http://www.twosides.info/
But, seriously, please consider safety before you do anything, especially things you have not done before.  Safety first always, please.
Be safe and we will talk next week.
Want to see the column earlier on Thursday? Follow me on twitter here. They are usually posted around noon US Eastern Time.